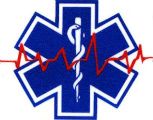 Welcome to the Stars Hollow Health and Fitness weekly diary. It will publish on Saturday afternoon and be open for discussion about health related issues including diet, exercise, health and health care issues, as well as, tips on what you can do when there is a medical emergency. Questions are encouraged and I will answer to the best of my ability. If I can't, I will try to steer you in the right direction. Naturally, I cannot give individual medical advice for personal health issues. I can give you information about medical conditions and the current treatments available.
A 'Winter' Vegetable Shines in Summer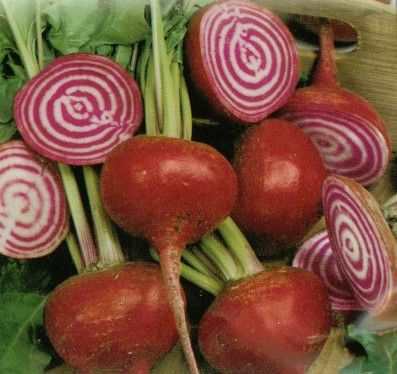 Beets you say? Ugh! Well, they are nutritious and when prepared well in hot and cold dishes quite tasty. They come in a number of varieties besides red, such as chioggas (pictured above: white striated), pink and golden. When buying fresh beets, buy them with the greens still attached. The greens are an excellent source of beta-carotene, calcium, iron and vitamin C. The beets themselves are rich in folate, magnesium and potassium. So if you eat well, you won't need those vitamin supplements.
Beet and Beet Green Gratin
Roasted Spring Onion and Beet Salad
Beet, Citrus and Avocado Salad
Mixed Spring Greens Salad With Roasted Beets
Grated Raw Beet Salad
General Medicine/Family Medical
Overcoming Insomnia Without Drugs
Dozens of insomnia sufferers had questions for the Consults blog about alternatives to sleeping pills. Here, Shelby Freedman Harris, a psychologist and director of Montefiore Medical Center's Sleep Disorders Center, discusses the benefits of cognitive behavioral therapy, which can rival or exceed medications in providing long-term relief from insomnia.
HPV Viruses Linked to Skin Cancer
July 8, 2010 — The HPV viruses that cause non-genital warts may increase the risk of getting common skin cancers, especially in people on long-term steroid medications.

The finding comes from a study comparing 1,561 people with the most common kinds of skin cancer — squamous cell and basal cell carcinoma — to people without cancer.
Genetics May Personalize Quit-Smoking Methods
July 7, 2010 — A new, personalized approach to quitting smoking may one day help boost success rates by taking some of the guesswork out of matching smokers with available tools.

New research in the July-August issue of Molecular Medicine shows that your genetic profile combined with your level of nicotine dependence can help guide treatment decisions and maximize your chances of kicking the habit for good.
10,000-plus in U.S. die for lack of cancer screens: CDC
(Reuters) – At least 10,000 people and possibly far more die in the United States each year because they have not been screened for colon or breast cancer, according to a government report released on Tuesday.

But more people are being screened than ever before, the U.S. Centers for Disease Control and Prevention said in the first of a series of new reports on health statistics.

"We are encouraged by a significant increase in colon cancer screening rates over recent years," CDC Director Dr. Thomas Frieden told reporters in a telephone briefing.

But, he added, "more than a third of Americans who need to be screened haven't been screened."

CDC researchers analyzed survey results from the state-level 2008 Behavioral Risk Factor Surveillance Survey for the report, available at www.cdc.gov/vitalsigns.(Reuters) – At least 10,000 people and possibly far more die in the United States each year because they have not been screened for colon or breast cancer, according to a government report released on Tuesday.

But more people are being screened than ever before, the U.S. Centers for Disease Control and Prevention said in the first of a series of new reports on health statistics.

"We are encouraged by a significant increase in colon cancer screening rates over recent years," CDC Director Dr. Thomas Frieden told reporters in a telephone briefing.

But, he added, "more than a third of Americans who need to be screened haven't been screened."

CDC researchers analyzed survey results from the state-level 2008 Behavioral Risk Factor Surveillance Survey for the report, available at www.cdc.gov/vitalsigns.
Blood pressure goals for diabetics — too tough?
(Reuters) – Aggressively controlling blood pressure in diabetics with heart disease may do little to reduce their risks of dying early and may even be dangerous, U.S. researchers said on Tuesday.

They found that using a combination of drugs to keep diabetic patients' top blood pressure readings below 130 offered no benefit over those whose top reading was below 140 — the cutoff point for high blood pressure.

Normal blood pressure for healthy people is considered to be 120/80 or lower.

"Clearly, patients and doctors work very hard to get diabetic patients' blood pressure to less than 130. Our data would suggest maybe we can stop at two drugs instead of three. And maybe we can spend a little more time talking about diet and exercise and cholesterol," Rhonda Cooper-DeHoff of the University of Florida and colleagues wrote in the Journal of the American Medical Association.
Glucosamine no help with low back pain: study
(Reuters) – Taking glucosamine for six months did no more to ease chronic lower back pain than taking a dummy pill, Norwegian researchers said on Tuesday.

They said the widely used treatment appears to offer little benefit to patients whose aching back is caused by degenerative arthritis, and they said doctors should not recommend it for their patients.

Studies of glucosamine, a dietary supplement, have been mixed, with some small studies showing a benefit in certain patients, such as those with osteoarthritis of the knee.

A team led by Philip Wilkens of Oslo University Hospital and University of Oslo did a randomized clinical trial — the most scientifically rigorous kind — to see what effect glucosamine had in 250 people over 25 with chronic lower back pain.
ICU death rates higher on weekends: study
(Reuters Health) – It's not something you can control, but when you or a loved one is admitted to an intensive care unit may be linked to your survival: Patients treated in an intensive care unit on a weekend may be more likely to die during the hospital admission than those admitted on a weekday, a new study suggests.

The findings, from an analysis of 10 international studies, add to evidence that patients admitted to a hospital during "off-hours" tend to fare worse
Gameworld: Motion games broaden uses beyond exercise
North Carolina (Reuters) – Ever since Nintendo launched the Wii, gamers have been interacting with characters and working out with virtual trainers in titles like Electronic Arts' "EA Sports Active" or Ubisoft's "Your Shape."

Nintendo is even encouraging families to exercise together with "Wii Games: Summer 2010," a national tour that kicks off in Jersey City, New Jersey on July 16 with Olympic gymnast Shawn Johnson serving as an ambassador for the competition.
Obesity surgery may curb 'drive to eat'
(Reuters Health) – Gastric bypass surgery may reduce the high drive to eat that is typically found in severely obese people, a new study suggests.

More and more severely obese adults are turning to gastric bypass surgery in an effort to lose weight. The procedure, which restricts the amount of food a person can eat and absorb in the digestive tract, can spur substantial weight loss and help control obesity-related conditions like diabetes.

Studies have also suggested that the obesity surgery may alter secretion of hunger-regulating hormones — enhancing levels of appetite-dampening hormones and curbing hunger-stimulating ones.
Anti-TB compounds could fight neglected diseases
(Reuters) – Compounds being developed against tuberculosis also show promise against deadly tropical diseases threatening millions of people, two not-for-profits groups said on Wednesday, announcing a deal to speed up drug development.

The Global Alliance for TB Drug Development has granted the Drugs for Neglected Diseases Initiative (DNDi) rights to develop a class of potential anti-TB compounds offering hope of treating Chagas disease, African sleeping sickness and leishmaniasis.

It is the "first-ever royalty-free license agreement between two not-for-profit drug developers," according to a statement from the New York-based TB Alliance and the Geneva-based DNDi about the deal backed by the Bill & Melinda Gates Foundation.
Best fix for rotator cuff tear remains uncertain
(Reuters Health) – Evidence on the pros and cons of various surgical and non-surgical treatments for rotator cuff tears is limited and inconclusive, a new review of published studies concludes.

The bottom line from the researchers: the data are sparse, but patients improved substantially with all interventions; there were few clinically important differences between approaches, and complications were rare.

The rotator cuff is the band of muscles and tendons that stabilize the shoulder. Rotator cuff tears are among the most common conditions affecting the shoulder.
Warnings/Alerts/Guidelines
Chicken of the Sea Tuna Recalled
July 1, 2010 — More than 1,100 cases of Chicken of the Sea brand solid white tuna in water have been recalled in 10 states by Tri-Union Seafoods.

The company says it is recalling a limited number of 12-ounce cans of the popular tuna brand because they were not sealed tightly enough.
China: A Dangerous Blood Clot Is Linked to Hours Sitting and Playing a Game
Doctors from Hunan Province in China are reporting a syndrome that might be described as modern medicine meeting "The Joy Luck Club."

The patient they describe in a letter to the medical journal Lancet was a 40-year-old woman with painful swelling in her left leg. While her blood tests were normal, an ultrasound showed deep-vein thrombosis, a dangerous blood clot.
V.A. Is Easing Rules to Cover Stress Disorder
The government is preparing to issue new rules that will make it substantially easier for veterans who have been found to have post-traumatic stress disorder to receive disability benefits, a change that could affect hundreds of thousands of veterans from the wars in Iraq, Afghanistan and Vietnam.

The regulations from the Department of Veterans Affairs, which will take effect as early as Monday and cost as much as $5 billion over several years according to Congressional analysts, will essentially eliminate a requirement that veterans document specific events like bomb blasts, firefights or mortar attacks that might have caused P.T.S.D., an illness characterized by emotional numbness, irritability and flashbacks.
Colorado firm recalls bison meat over E. coli scare
(Reuters) – A Colorado company has issued a recall of ground bison meat and tenderized bison steaks possibly contaminated with a bacteria that causes food poisoning, the U.S. Agriculture Department said on Saturday.

Rocky Mountain Natural Meats' recall covers 66,000 pounds (30,000 kg) of six different ground meat and steak products produced in May with "sell or freeze by" dates in June, the USDA said in a release.
Drug firms to help WADA identify new doping compounds
(Reuters) – Major drug companies have agreed to help the World Anti-Doping Agency (WADA) identify medicinal compounds that have the potential to be misused by athletes, officials said on Tuesday.

Sports including cycling and athletics have been plagued in recent years by top-level athletes taking substances including the banned blood booster EPO, human growth hormone, testosterone and blood transfusions.

To tackle the scourge WADA director-general David Howman and Haruo Naito, president of the International Federation of Pharmaceutical Manufacturers and Associations (IFPMA), signed a joint declaration in the Swiss city of Lausanne.

Some 25 leading pharmaceuticals including GlaxoSmithKline, Merck & Co and Eli Lilly and Co are IFPMA members.
Taser asks Canadian court to quash critical study
(Reuters) – Stun gun-maker Taser International Inc. told a judge on Monday its rights were violated by a Canadian inquiry that recommended police restrict the weapon's use because of safety concerns.

The inquiry concluded that the weapons, which send a disabling jolt of up to 50,000 volts of electricity, pose a risk to the human heart. But Taser International said those findings ignored its own evidence that the weapons have not killed anyone.

"Those findings are not supported by the evidence that was known to the commissioner and was provided to him in advance," Taser's attorney, David Neave, told British Columbia Supreme Court Judge Robert Sewell
July 8, 2010 — The recall of Tylenol and other over-the-counter medicines has grown once again, with Tylenol maker McNeil PCC Inc. today announcing the recall of 21 lots of medicines as a precautionary measure.

Today's recall includes Tylenol of various formulas, including children's Tylenol, the painkiller Motrin, and Benadryl allergy tablets. (To find out if a product you have has been recalled, find the lot number and go to www.mcneilproductrecall.com/page.jhtml?id=/include/prd_all.inc.)
Heart tests add to U.S. radiation dose concerns
(Reuters) – Heart imaging procedures can deliver a significant amount of radiation to patients, U.S. researchers said on Wednesday, urging patients and doctors to weigh the risks against the benefits.

They said nearly one in 10 adults under the age of 64 had a heart procedure involving radiation over a three-year period in five major healthcare markets.

"For many patients in the United States, there is a substantial cumulative radiation exposure from cardiac procedures," said Dr. Jersey Chen of Yale University School of Medicine, whose study appears in the Journal of the American College of Radiology.
Custom running shoes might not prevent injuries
(Reuters Health) – Buying running shoes? A new study suggests that wearing sneakers tailored to your foot shape might not protect you against injuries.

New Balance, the maker of shoes used in the study, helps runners choose the best shoe for them by determining their foot shape, among other factors, in the company's online "Find your Total Fit" feature.

But "simply measuring the foot morphology with (this type of) technique is not sufficient for prescribing footwear if your objective is to prevent injuries," Dr. Bruce Jones, an investigator on the study who manages the injury prevention program at the U.S. Army Public Health Command in Aberdeen Proving Ground, Maryland, told Reuters Health.
H1N1/Seasonal Flu/Other Epidemics
U.S. songbirds carry low-risk bird flu, study finds
(Reuters) – Songbirds such as sparrows and thrushes carry various forms of bird flu and could potentially spread the viruses to pigs and poultry, U.S. researchers reported on Tuesday.

The birds carried low-pathogenic avian influenza — the less dangerous form of bird flu — but flu viruses can and do swap genes and mutate into more dangerous forms, the researchers said.

A major risk is that the birds would infect pigs, which are suspected "mixing vessels" for new strains of influenza — notably the ongoing pandemic of H1N1 swine flu, the researchers wrote in the Biomed Central journal BMC Infectious Diseases, available here
Women's Health
June 30, 2010 — A drug used in Europe as emergency contraception may also treat painful uterine fibroids, researchers say.

Their study was presented at the 26th annual meeting of the European Society of Human Reproduction and Embryology in Rome, Italy.
Fish Oil Linked to Lower Breast Cancer Risk
July 8, 2010 — Taking fish oil supplements may help reduce breast cancer risk, shows a preliminary study in Cancer Epidemiology, Biomarkers & Prevention.

In the study of 35,016 older women with no history of breast cancer, those who reported currently taking fish oil supplements on a regular basis had a 32% reduced risk for developing invasive ductal breast cancer, compared with women who did not take fish oil supplements.
Recalibrated Formula Eases Women's Workouts
If you are a woman who exercises, get ready to do some math.

Last week, researchers at Northwestern Medicine in Chicago announced a new formula for calculating a woman's maximum heart rate, a measure commonly used by athletes to pace themselves and monitor their progress. In a study of nearly 5,500 healthy women, scientists discovered that a decades-old formula for calculating heart rate is largely inaccurate for women, resulting in a number that is too high.

The news may be a vindication to many women who have struggled to keep up with lofty target heart rates espoused by personal trainers and programmed into treadmill displays.

The commonly used formula subtracts a person's age from 220. But based on the data collected in the Chicago study, the right formula for calculating a woman's maximum heart rate is a little more complicated: 206 minus 88 percent of a woman's age.
New U.S. guideline would expand bone density testing
(Reuters Health) – Under a new set of guidelines proposed by an influential U.S. panel, more women would be eligible for bone density tests to detect the bone-thinning disease osteoporosis.

The draft guidelines by the U.S. Preventive Services Task Force (USPSTF), sponsored by the U.S. government's Agency for Healthcare Research and Quality, call for all women to be screened for osteoporosis starting at age 65. Women who are deemed to have higher risks could start earlier, at any age.

The group's last guidelines, in 2002, had the same recommendations for all women 65 and older, but said that high-risk women should not begin screening until age 60. The new draft is based on a review of evidence, published in the Annals of Internal Medicine, since the previous guidelines were issued.
Mother's diet, genes raise birth defect risk: study
(Reuters) – Mothers who eat a high fat diet before and during pregnancy may be putting their offspring at risk of birth defects, scientists said on Tuesday.

British researchers studying mice found that a pregnant mother's diet may interact with the genes her unborn baby inherits and influence the type or severity of birth defects such as congenital heart disease and cleft palate.

"These are very important findings as we have been able to show for the first time that gene-environment interactions can affect development of the embryo in the womb," said Jamie Bentham of the Wellcome Trust Center for Human Genetics at the Oxford University, who led the study.
Womb environment may affect timing of menopause
Reuters Health) – Events surrounding a baby girl's birth may affect the age at which she later goes through menopause.

In a study of more than 20,000 middle-aged Puerto Rican and American women, researchers found that exposure in the womb to the man-made estrogen, diethylstilbestrol (DES), as well as certain characteristics of the mom, had small effects on the timing of this natural biological process.

"These aren't drastic changes, but the fact that something at birth can affect something 50 years later is fascinating," Dr. Anne Steiner of the University of North Carolina at Chapel Hill told Reuters Health.
Men's Health
Prostate Cancer Screening: Benefits Outweigh Risks
July 1, 2010 — Screening men for prostate cancer cut mortality rates by about half in a large study, researchers report.

The screening test under investigation is called a prostate-specific antigen (PSA) test, which measures blood levels of a protein produced by prostate gland cells and is a marker for prostate cancer. PSA is considered a controversial screening test because it can detect cancers that may not advance during a man's natural life span, resulting in possible over-treatment and reduced quality of life
Testosterone Gel Trial Ends After Heart Issue
A federally financed study to see if testosterone gel helps frail elderly men build muscle and strength was abruptly halted late last year after participants taking it suffered a disproportionate number of heart attacks and other serious cardiac problems, and one died of what was apparently a heart attack.

Ten men taking testosterone suffered serious cardiac problems, compared with only one in a control group of elderly men who were applying a fake placebo gel, according to a paper published in The New England Journal of Medicine. The journal disclosed details of the trial's premature termination for the first time last week.

Researchers were taken aback by the high rate of adverse heart problems. Some experts called it an anomaly, and pointed to the fact that the trial's participants were sicker than patients in earlier testosterone studies and were treated with a relatively high dose of the hormone. Still, investigators about to begin a much larger set of testosterone trials immediately modified their study protocols, developing new inclusion criteria and agreeing to additional safety monitoring steps.
Men taking drugs for sex function risk sex diseases
(Reuters) – Men who took erectile dysfunction drugs such as Viagra were more likely to become infected with sexually transmitted diseases, including AIDS, U.S. researchers reported on Monday.

This infection rate was higher even in the year before the men got their prescriptions filled, which suggests the risky behavior came first, the researchers reported in the Annals of Internal Medicine.

The study shows that even middle-aged men need advice about spreading and catching STDs, especially AIDS, which is deadly and incurable, Dr. Anupam Jena of Harvard Medical School in Boston and colleagues wrote.
Pediatric Health
Toss out the inhaler if you outgrow asthma? Not so fast
(Reuters Health) – Tossing out the inhaler may not always be the best response to outgrowing asthma, new research suggests.

About 1 in every 10 children in the U.S. has the chronic lung disease. If he or she is also among the roughly 1 percent of children with a peanut allergy, using an inhaler could prove lifesaving even after asthma symptoms have disappeared, researchers found.
Many Car Seat Injuries Occur Outside the Car
July 6, 2010 — Car seats are supposed to protect infants from injury during a traffic accident, but they can increase the risk for injury when used inappropriately outside of the car, such as in the home or in a shopping cart, according to a new study.

Shital N. Parikh, MD, an orthopaedic surgeon at Cincinnati Children's Hospital Medical Center, led a study analyzing data from the Consumer Product Safety Commission's National Electronic Surveillance System database. The researchers estimate a total of 43,562 car seat-related injuries resulted in trips to the emergency room between 2003 and 2007. Injuries that occurred during a traffic accident were excluded from the analysis, and only infants 1 year old and younger were included.
Teens More Alert When School Starts Later
July 6, 2010 — A simple half-hour delay in high school start time led to a significant improvement in students' mood, alertness, and motivation, and increased their average sleep time during the week, according to a new study.

Judith A. Owens, MD, MPH, at the Hasbro Children's Hospital in Providence, R.I., and colleagues studied 201 students in grades nine through 12 attending a Rhode Island high school where the class start time was changed from 8 a.m. to 8:30 a.m. for a two-month period. Students completed online surveys before the change in class time and then after.
TV, Video Game Overload May Hurt Kids' Attention Span
uly 6, 2010 — Children who spend too much time playing video games and watching TV are more likely to have attention problems, a new study finds.

Excessive television viewing has long been associated with childhood attention problems, but researchers in Iowa and Minnesota say their study is one of the first to draw similar conclusions about video games.

The American Academy of Pediatrics recommends that parents allow no more than two hours of screen time daily.
Decline in Teen Smoking Rate Levels Off
July 8, 2010 — The rate of decline of high school smokers has leveled off or slowed after many years of progress, and more vigorous efforts are needed to reverse this "discouraging" finding, the CDC says in a new report.

Across all racial and ethnic groups, as well as among males and females, there has been either a slowing or leveling off of the rate of decline, study researcher Terry Pechacek, PhD, associate director of CDC's Office on Smoking and Health, tells WebMD.
Neck Size Can Screen Kids for Obesity
July 6, 2010 — Measuring the circumference of a child's neck may be a new way to help screen youngsters who may be overweight or obese, a new study shows.

Researchers took measurements of more than 1,100 youths ages 6-18 and found that neck circumference correctly identified a high proportion of young children and adolescents who are overweight or obese.

This simple method, the researchers write, may be a better identifying tool because body mass index (BMI) does not reliably describe distribution of abdominal fat or deep belly fat.
Fourth of July Doubles ER Visits by Underage Drinkers
July 2, 2010 — Visits to emergency rooms by underage drinkers could nearly double over the Fourth of July holiday weekend compared to an average July day, a federal report says.

A study by the Substance Abuse and Mental Health Services Administration, or SAMHSA, says daily underage drinking-related visits to hospital emergency rooms are nearly 90% higher during a three-day Fourth of July weekend than on an average day in July.

The report estimates that 502 visits to ERs involving underage drinkers were made on an average July day in 2008.
Aging
Viagra-popping seniors lead the pack for STDs
Reuters Health) – Even if you're past your prime and have a hard time getting an erection, you might still need to worry about unprotected sex, according to U.S. doctors.

In fact, they report in the Annals of Internal Medicine, the rate of sexually transmitted diseases (STDs) in older men taking erectile dysfunction drugs like Viagra is twice as high as in their non-medicated peers.

In both groups, however, the numbers are swelling. According to the Centers for Disease Control and Prevention, there were more than six new cases of STDs per 10,000 men over 40 in 2008, up almost 50 percent since 1996.

"Younger adults have far more STDs than older adults, but the rates are growing at far higher rates in older adults," said Dr. Anupam B. Jena of Massachusetts General Hospital in Boston, who led the study.
Scientists find blood protein link to Alzheimer's
(Reuters) – High levels of a blood protein called clusterin are linked to the development of Alzheimer's disease, scientists said on Monday — a finding which could pave the way for doctors to detect the disease before it takes hold.

Researchers from the Institute of Psychiatry at King's College London said that while doctors are around 5 years away from being able to use the discovery for a test to identify future Alzheimer's sufferers, it was a big step along the way.
Mental Health
Emotional Troubles for 'Cyberbullies' and Victims
New research sheds important light on the prevalence, extent, and consequences of "cyberbullying" as well as some of the emotional and physical characteristics of cyberbullies and their victims. Both the cyberbullies and those who they bully online are more likely to report a host of physical and mental problems, according to a new study in the July issue of the Archives of General Psychiatry.

A relatively new phenomenon, cyberbullying is defined as "an aggressive intentional act carried out by a group or individual using electronic forms of contact repeatedly and over time against a victim who cannot easily defend him or herself," according to the study.

The increase in cyberbullying dovetails with the explosion in the use of computers, cell phones, and other electronic devices by children.
The Benefits of Blowing Your Top
The longing for President Obama to vent some fury at oil executives or bankers may run far deeper than politics. Millions of people live or work with exasperatingly cool customers, who seem to be missing an emotional battery, or perhaps saving their feelings for a special occasion. People who – unlike the mining operators in the gulf – have a blowout preventer that works all too well.
Brain patterns may be signs of mental illness risk
(Reuters) – British scientists believe they have found specific patterns of brain activity in children and young people which could be signs or "markers" of those who will later go on to develop mental illnesses such as schizophrenia.

Researchers from Nottingham University, who presented their study at the Forum for European Neuroscience in Amsterdam, said the patterns suggest it may be possible in future to identify those at risk of becoming ill before they develop symptoms.
Early pot smoking, depression may be linked
(Reuters Health) – Children and teenagers who smoke marijuana may have a somewhat heightened risk of developing depression, a new study suggests — though whether the drug itself is to blame is not clear.

Several studies have found an association between marijuana use and increased risks of depression and anxiety disorders, but some others have failed to confirm such a link. Moreover, it has been unclear whether marijuana use itself, or some other factor, accounts for the connection seen in some studies.

For the new study, published in the American Journal of Epidemiology, researchers used data collected from more than 50,000 adults in 17 countries taking part in a World Health Organization mental-health study.
Suicide barrier hasn't cut overall jump rates
(Reuters Health) – A suicide barrier at Bloor Street Viaduct in Toronto, from which at least 400 people have leapt to their death, might have served only to make jumpers go elsewhere, Canadian doctors suggested Wednesday.
Nutrition/Diet/Healthy Recipes
Study: High-Fructose Diets May Raise Blood Pressure
July 1, 2010 — Foods and beverages with high amounts of fructose from added sugar may increase your risk of developing high blood pressure, according to a new study in the Journal of the American Society of Nephrology. High blood pressure is a major risk factor for heart attack and stroke.

A type of sugar, fructose is a key ingredient in table sugar and high-fructose corn syrup. Added sugars are found in processed foods such as candy, cookies, and cakes, as well as soda.
Kids See Fewer Ads for Sweets, More for Fast Food
July 6, 2010 — Children are seeing fewer commercials hawking cookies, candy bars, and sugar-sweetened beverages, but more TV ads for fast-food restaurants, according to a new study published online in the Archives of Pediatrics and Adolescent Medicine.

"There have been some positive changes, but fast-food advertising went up quite a bit from 2003 to 2007," says Lisa Powell, PhD, a research professor and senior research scientist at the University of Illinois at Chicago. "It's a mixed bag."
Popular food additive can cause stomach ache
(Reuters Health) – "Stealth fiber" increasingly added to processed foods, while not a problem for most, can cause gastrointestinal discomfort for some who may not know they're consuming too much of it, Minnesota researchers warn. The fiber is called "inulin."

"Normal fiber foods like wheat bran and legumes are self-limiting, it's hard to over eat them," Joanne Slavin, a registered dietitian in the department of food science and nutrition at the University of Minnesota at St. Paul, told Reuters Health.