Welcome to The Breakfast Club! We're a disorganized group of rebel lefties who hang out and chat if and when we're not too hungover we've been bailed out we're not too exhausted from last night's (CENSORED) the caffeine kicks in. Join us every weekday morning at 9am (ET) and weekend morning at 10:30am (ET) to talk about current news and our boring lives and to make fun of LaEscapee! If we are ever running late, it's PhilJD's fault.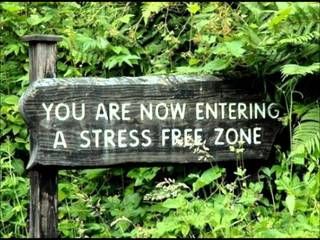 This Day in History
Oklahoma City bombing; Battle of Lexington and Concord; Pope Benedict XVI elected; Branch Davidian siege near Waco, TX ends.
Breakfast Tunes
Something to Think about over
Coffee

Prozac
Man is flying too fast for a world that is round. Soon he will catch up with himself in a great rear end collision.
Breakfast News
Prosecutors move to toss thousands of tainted drug cases
Flint mayor says water switch 'too risky' after lead crisis
Alabama Senate votes to allow execution by nitrogen gas
Alabama Senate votes to allow concealed carry without permit
Arkansas executions set for Thursday, but legal issues loom
UN says 16 staff members freed by South Sudan refugees
IMF foresees global economy accelerating to 3.5 pct. in '17
New book says Hitler was an indicted war criminal at death
Turkish opposition party files to have referendum voided
Breakfast Blogs
Will The New York Times Ever Fix Its Clinton Problem? Charles Pierce, Esquire Politics
Dana Boente Still Has a Job and Why That's of Interest for WikiLeaks emptywheel aka Marcy Wheeler, emptywheel
Trump and Erdogan, Sitting In A Tree Echidne, at her blog
Just what the world needs right now: a rogue superpower in the hands of a moron digby aka Heather Digby Parton, Hullabaloo
Old man shouts at Clinton. And people of color who are doing it wrong. (Avec brief anti-tRump interlude.) Shakezula, Lawyers, Guns and Money
HOW IS THE CONSERVATIVE MEDIA MAKING ITS READERS STUPIDER TODAY? Steve M., No More Mister Nice Blog
Arizona Governor Signs Asset Forfeiture Reform Bill Into Law, Raising Evidentiary Burden For Law Enforcement Tim Cushing, Techdirt