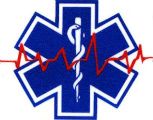 Welcome to the Health and Fitness NewsWelcome to the Stars Hollow Health and Fitness News weekly diary. It will publish on Saturday afternoon and be open for discussion about health related issues including diet, exercise, health and health care issues, as well as, tips on what you can do when there is a medical emergency. Also an opportunity to share and exchange your favorite healthy recipes.
Questions are encouraged and I will answer to the best of my ability. If I can't, I will try to steer you in the right direction. Naturally, I cannot give individual medical advice for personal health issues. I can give you information about medical conditions and the current treatments available.
You can now find past Health and Fitness News diaries here and on the right hand side of the Front Page.
Follow us on Twitter @StarsHollowGzt
Turning Leftovers Into Latkes
Planning ahead, I was all set to devote this week's recipes to potatoes, which I have always defended against the anti-carb brigade because potatoes are a wholesome food, high in B vitamins and vitamin C, potassium and fiber, with some protein and lots of complex carbohydrates. A plain, seven-ounce baked potato eaten with the skin contains half the daily amounts of Vitamin C and Vitamin B6 recommended for adults. I had Thanksgiving in mind, the most popular time of the year for this tuber; or is Hanukkah the most popular time?

As it turns out both holidays fell at the same time this year. All the more reason for five new latke and potato pancake recipes that combine potatoes and other vegetables. If you made mashed potatoes for Thanksgiving you can use the leftovers for the mashed potato and broccoli raab pancakes and for the mashed potato and cabbage pancakes, or just steam up some potatoes.
Spicy Carrot, Parsnip and Potato Latkes:I
Indian flavors add a new dimension to potato latkes.
Purple potatoes add a bit of color and some extra nutrients but regular white potatoes work, too.
A delicious way to use mashed potatoes, whether they be leftovers or freshly mashed.
Vegetable pancakes with a sweet and comforting flavor.
Delicious cumin-scented latkes laced with crispy kale.