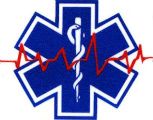 Welcome to the Health and Fitness NewsWelcome to the Stars Hollow Health and Fitness News weekly diary. It will publish on Saturday afternoon and be open for discussion about health related issues including diet, exercise, health and health care issues, as well as, tips on what you can do when there is a medical emergency. Also an opportunity to share and exchange your favorite healthy recipes.
Questions are encouraged and I will answer to the best of my ability. If I can't, I will try to steer you in the right direction. Naturally, I cannot give individual medical advice for personal health issues. I can give you information about medical conditions and the current treatments available.
You can now find past Health and Fitness News diaries here and on the right hand side of the Front Page.
Follow us on Twitter @StarsHollowGzt
Cooking With Nuts and Seeds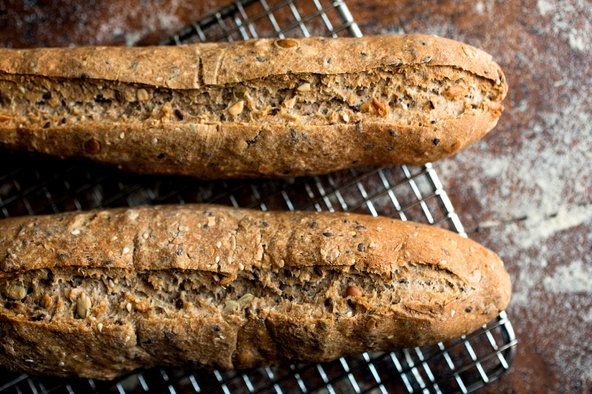 For years, nutritionists have been urging us to eat nuts in place of high-carb and sugary snacks. Regulators allow purveyors of peanuts, almonds, walnuts, pistachios, hazelnuts and pecans to make claims that these nuts, as part of a diet low in saturated fats and cholesterol, may help reduce the risk of heart disease.

Seeds like pumpkin, sunflower, chia and sesame would be worthy candidates for a similar push, since they too are loaded with many of the same nutrients – protein and fiber, calcium and vitamin E, healthy fats and omega-3 fatty acids. And oh, yes, they taste wonderful (at least sunflower, pumpkin and sesame seeds do – chia seeds are so small I can't exactly tell what they taste like).

~Martha Rose Shulman~
Rice Pilaf With Pistachios, Almonds and Spices
This dish is based on Persian rice pilafs, but uses much less butter.
Green mole sauce, thickened with nuts or seeds, is a natural with seasonal vegetables.
Soaked seeds make this bread wonderfully moist.
There's plenty of chocolate in these cookies, but also nutrients and fiber from seeds.
A delicious breakfast with pumpkin, poppy, chia, sesame and sunflower seeds as well as toasted oatmeal for crunch.
Warnings/Alerts/Guidelines
What Are Dry Drowning and Secondary Drowning?

By Emily Newman, WebMD Health News
Many people don't realize that people can drown even after they're out of the water. It's a rare phenomenon known as "dry drowning" or "secondary drowning."

To learn more, WebMD spoke with James Orlowski, MD, from Florida Hospital Tampa, whose research on drowning has earned global recognition.

Here's what you need to know about dry drowning and secondary drowning:
4th U.S. Case of Mad Cow-Related Disease Reported

By WebMD News from HealthDay
The patient lived in Texas and died recently. Laboratory tests done during an autopsy of the man's brain showed he had variant CJD (Creutzfeldt-Jakob disease), according to the U.S. Centers for Disease Control and Prevention. CJD is believed to be caused by consumption of products from cows that are infected with mad cow disease.

More than 220 variant CJD cases have been reported worldwide, with 177 cases in the United Kingdom and 27 cases in France. In the three previous U.S. cases, infection likely occurred outside the United States, including the United Kingdom (2 cases) and Saudi Arabia (1 case).

The fact that this fourth patient traveled outside the United States extensively, particularly to Europe and the Middle East, suggests that he was infected outside this country, the CDC said in a news release.
General Medicine/Family Medical
Text Messages May Double a Smoker's Odds of Quitting

By Mary Elizabeth Dallas, HealthDay
Cellphone reminders and encouragement help people stick to smoke-free goal, study finds

June 6, 2014 (HealthDay News) — Text messages providing tips, reminders and advice can help smokers quit, according to a new study.

Researchers found that this type of cellphone program doubles the chances that a smoker will kick the habit.
Sleep Apnea May Raise Risk of Diabetes

By Steven Reinberg, HealthDay
Up to 30 percent higher chance of developing blood sugar disease seen in study, but findings aren't conclusive

June 6, 2014 (HealthDay News) — A study of more than 8,600 people suffering from sleep apnea suggests a possible increased risk for developing diabetes, Canadian researchers report.

They noted that sleep apnea results in less oxygen reaching cells in the body, less sleep and an increased heart rate, all of which are associated with a biological link to diabetes.

"Controlling for known risk factors for diabetes — including age, sex, weight, smoking, other medical problems and income status — patients with severe sleep apnea had a 30 percent higher risk of developing diabetes than those without sleep apnea," said lead researcher Dr. Tetyana Kendzerska. She's with the University of Toronto's Institute of Health Policy, Management and Evaluation.
Could the 'Ulcer Bug' Guard Against Obesity?

By Amy Norton, HealthDay
International review of countries found higher H. pylori rates corresponded with lower obesity rates

June 5, 2014 (HealthDay News) — Countries with low rates of the ulcer-causing bacterium H. pylori tend to have high rates of obesity, a finding that researchers say they see as more than a chance correlation.

Looking at 49 studies from Australia, Europe, Japan and the United States, the review authors found that in several countries such as Italy, Japan, Portugal and Spain, the majority of the population carried H. pylori. And those countries had relatively low rates of obesity, ranging from 3 percent in Japan to about 15 percent in Spain.

That was in contrast to the United States, for example, where about one-third of adults are obese and around the same percentage carry H. pylori.
Medicaid Patients Get Worse Cancer Care: Studies

By Dennis Thompson HealthDay
Researchers found screening, treatments weren't as good as patients with private insurance

June 4, 2014 (HealthDay News) — Medicaid patients appear to receive worse cancer care than people who can afford private insurance, a trio of new studies says.

Those covered by Medicaid, the federal health plan for low-income people, are less likely to have their cancer caught at an earlier, more treatable phase. Medicaid patients also are more likely to die from cancer than people with private insurance, researchers found.

Many factors likely contribute to this, including the fact that Medicaid patients often aren't experienced in navigating the health care system, said Dr. Jyoti Patel, an oncologist at the Robert H. Lurie Comprehensive Cancer Center of Northwestern University in Chicago.
Study Links Pot Use With Poor Sleep

By Steven Reinberg, HealthDay
It's possible that insomnia leads some people to turn to marijuana, study authors say

June 4, 2014 (HealthDay News) — People who use marijuana may have trouble falling and staying asleep and feel drowsy during the day, new research suggests.

And adults who started using the drug before they were 15 seem to be twice as likely as nonusers to have problems falling asleep, not feeling rested after sleep and feeling tired during the day, the University of Pennsylvania researchers said.

It's possible that people who already suffer from insomnia turn to marijuana as a way to help them sleep, said study lead researcher Michael Grandner, an instructor in psychiatry at the university.
Weight-Loss Surgery for Obese People With Diabetes

By E.J. Mundel,l HealthDay
Those who had gastric bypass dropped the most weight, some saw their type 2 diabetes disappear, studies found

June 4, 2014 (HealthDay News) — Compared to diet and lifestyle changes, gastric bypass surgery appears to be the clear winner in helping obese people with type 2 diabetes lose weight and even rid themselves of the disease, new studies show.

The findings "further confirm that gastric bypass is the most effective way of treating type 2 diabetes in obese patients, and that surgery is superior to medical treatment for the disease in terms of blood sugar control," said Dr. Subhash Kini, a bariatric surgeon and associate professor of surgery at the Icahn School of Medicine and The Mount Sinai Hospital, in New York City. He was not involved in the two new studies.

The findings were published June 4 in JAMA Surgery.
Blood Pressure History May Affect Brain in Old Age

By Kathleen Doheny, HealthDay
Age at which you develop hypertension is key to understanding risk for memory problems, study suggests

June 4, 2014 (HealthDay News) — For years, doctors have preached that the lower the blood pressure, the better for preventing heart disease and stroke.

But a new study suggests that having low blood pressure in later years may be linked with worse memory, at least in those diagnosed with high blood pressure in middle age.

On the other hand, researchers linked high blood pressure in later life with greater risk of brain lesions for people who didn't have high blood pressure in their middle years. Brain lesions indicate damage and boost stroke risk.
Heart Patients Without Artery Plaque Buildup: Risks

By Robert Preidt, HealthDay
They still have an increased likelihood of heart attack, death, researchers found

June 4, 2014 (HealthDay News) — People who have heart disease without major plaque build-up in their coronary arteries still face a significantly increased risk for heart attack and death, a new study indicates.

The condition — called non-obstructive coronary artery disease (CAD) — damages the walls of the heart's blood vessels, but does not decrease blood flow or cause symptoms. Because of that, it's generally been regarded as being a low-risk condition, according to background information in the study.
IV Antibiotics Could Help Treat Skin Infections

By Amy Norton, HealthDay
Study found two drugs worked as well as standard medication, with far fewer infusions needed

June 4, 2014 (HealthDay News) — Severe skin infections are often treated with IV antibiotics for days. But two new drugs — given once a week, or just once — could offer an alternative, researchers report.

The findings come from two independent studies published June 5 in the New England Journal of Medicine. In one, researchers found that a single-dose IV antibiotic called oritavancin worked as well as standard antibiotic treatment among 954 patients with serious skin infections.
These May Help People With Moderate Heart Failure

By Steven Reinberg, HealthDay
Devices could extend life and bolster guidelines for their use, researchers say

June 3, 2014 (HealthDay News) — People with moderate heart failure may live longer with an implanted defibrillator, researchers report.

A normal heart's pumping ability — called ejection fraction — is 50 percent to 70 percent. An ejection fraction below 50 percent signals the possible beginnings of heart failure, according to the American College of Cardiology.

Implanted defibrillators have shown a benefit in patients with advanced heart failure and ejection fractions of 30 percent or less. But whether patients with moderate heart failure might also benefit is the question this study tried to answer.

The answer was yes, the study authors said.
1 in 10 Heart Attack Patients May Have Diabetes

By Robert Preidt, HealthDay
Recognizing and treating the disease early may prevent cardiovascular complications, study author says

June 3, 2014 (HealthDay News) — As many as one in 10 Americans who has a heart attack may also have undiagnosed diabetes, a new study finds.

"Diagnosing diabetes in patients who have had a heart attack is important because of the role diabetes plays in heart disease," lead author Dr. Suzanne Arnold, assistant professor at Saint Luke's Mid America Heart Institute and the University of Missouri at Kansas City, said in an American Heart Association (AHA) news release.
Men Feel More Pain After Major Surgeries: Study

By Mary Elizabeth Dallas, HealthDay
But women had more discomfort following minor procedures, research shows

June 3, 2014 (HealthDay News) — Gender may play a part in how much pain a patient feels following surgery, new research suggests.

An Austrian study involving more than 10,000 people found that men experience more pain after major surgery, while women report feeling more pain following minor procedures, such as biopsies.

"The influence of gender and sexes is a key issue of today's research in medicine. However, current literature in the field of perioperative medicine rarely focuses on this question," study co-author Dr. Andreas Sandner-Kiesling, of the department of anesthesiology & intensive care at the Medical University of Graz, Austria, said in a university news release.
Scents May Sway Your Sense of Beauty

By Mary Elizabeth Dallas, HealthDay
Small study found women seemed prettier when pleasant odors were near

une 3, 2014 (HealthDay News) — Women may be seen as more attractive if they use scented products or perfumes, a small new study suggests.

"Odor pleasantness and facial attractiveness integrate into one joint emotional evaluation," study author Janina Seubert, a cognitive neuroscientist and former postdoctoral fellow at Monell Chemical Senses Center in Philadelphia, said in a Monell news release. "This may indicate a common site of neural processing in the brain."
Melanoma Drug Trials Show Significant Promise

By Dennis Thompson, HealthDay
By targeting immune system, new treatments extend average surviva

June 2, 2014 (HealthDay News) — A relatively new drug appears effective in boosting survival for patients battling advanced melanoma, the deadliest form of skin cancer, according to a pair of preliminary studies.

The drug Yervoy (ipilimumab) "takes the brakes off the immune system," improving the body's ability to target and attack melanoma, said Dr. Philip Friedlander, a medical oncologist at Icahn School of Medicine at Mount Sinai, in New York City.
Breath Test May Spot Lung Cancer

By Dennis Thompson, HealthDay
Researchers report test could also differentiate early and late stages of the disease

June 2, 2014 (HealthDay News) — People may soon be able to learn whether or not they have lung cancer — and how bad their cancer is — by breathing into a tube.

Researchers have developed a breathalyzer that can detect lung cancer and assess whether it is early or advanced, according to findings presented this weekend at the American Society of Clinical Oncology meeting in Chicago.

The device accurately detected lung cancer in four out of five cases, researchers reported.
Heart Attack in Middle Age May Be Tougher on Women

By Alan Mozes, HealthDay
Reasons aren't clear, but study found male survivors were healthier to start with

June 2, 2014 (HealthDay News) — Women who survive a heart attack before age 55 tend to face more complications over the coming months than men do, new research suggests.

One year after their heart attack, women had worse physical functioning, poorer mental functioning and a lower quality of life than men who survived their heart attack, the study found.

The researchers can only speculate on the reasons for these results, "but we're definitely finding that women are generally already in worse health than men when their heart attack takes place," said study lead researcher Rachel Dreyer.
Natural Blondes May Have 1 Gene to Thank

By Randy Dotinga, HealthDay
Scientists discover the DNA behind flaxen tresses

June 1, 2014 (HealthDay News) — Blondes may or may not have more fun, but one thing's now clear: They do have something special in their genes.

New research reveals how a single genetic tweak is enough to create blond hair in people.

"This particular genetic variation in humans is associated with blond hair, but it isn't associated with eye color or other pigmentation traits," study leader David Kingsley, a Howard Hughes Medical Institute investigator at Stanford University, said in a university news release.

He said the research shows how a specific gene "switch" might control color changes in human characteristics.
Does Timing Play a Role in Survival After Surgery?

By Robert Preidt, HealthDay
Researchers find worse results for weekend operations, admissions

May 31, 2014 (HealthDay News) — The timing of your surgery or hospital admission could affect your risk of death, according to new research.

One study found that a patient's risk of death after surgery is highest on weekends, afternoons and in February. Another study concluded that patients admitted to hospitals on weekends have a higher risk of death than those admitted on weekdays.

The studies were scheduled for presentation this weekend at the European Society of Anaesthesiology meeting in Stockholm, Sweden.
Drug Shows Promise for Resistant Thyroid Cancer

By Randy Dotinga, HealthDay
Lenvatinib shrunk tumors in 65 percent of those taking the drug, according to late-stage research

May 31, 2014 (HealthDay News) — A new oral drug called lenvatinib looks promising as a treatment for a type of thyroid cancer that resists standard radiation, according to a later-stage clinical trial.

"We are confident that, based on our findings, lenvatinib will eventually become a standard treatment for radioiodine-resistant thyroid cancer," said study lead author Dr. Martin Schlumberger, a professor of oncology at the University Paris Sud in Paris, France.
Seasonal Flu/Other Epidemics/Disasters
Camels Confirmed as Source of Human MERS Infection

By Steven Reinberg, HealthDay
The animals are the Typhoid Mary of Middle East Respiratory Syndrome, infectious disease expert says

June 4, 2014 (HealthDay News) — Saudi Arabian doctors say they've identified camels as one source of MERS infections in humans.

The scientists report they matched genetic samples from the virus that killed a Saudi man last November to virus samples present in one of nine camels that he owned.

They said the finding, published in the June 5 issue of the New England Journal of Medicine, proves that camels are a source — but perhaps not the only source — of the Middle East Respiratory Syndrome (MERS) virus. The illness is contagious, potentially lethal and has been largely confined to the Middle East so far.
Too-Clean Homes May Encourage Child Allergies

By Dennis Thompson, HealthDay
Exposure to a little dust, dander in infancy might prime tots' immune systems, research finds

June 6, 2014 (HealthDay News) — Cleanliness may be next to godliness, but a home that's too clean can leave a newborn child vulnerable to allergies and asthma later in life, a new study reports.

Infants are much less likely to suffer from allergies or wheezing if they are exposed to household bacteria and allergens from rodents, roaches and cats during their first year of life, the study found.

The results stunned researchers, who had been following up on earlier studies that found an increased risk of asthma among inner-city dwellers exposed to high levels of roach, mouse and pet droppings and allergens.
Food Handlers Cause Most Food-Poisoning Cases

By Steven Reinberg, HealthDay
Norovirus spread in restaurants accounts for two-thirds of all outbreaks, CDC says

June 3, 2014 (HealthDay News) — Norovirus, the so-called "cruise ship virus," is more often caused by infected restaurant workers than outbreaks on the high seas, U.S. health officials said Tuesday.

Just 1 percent of more than 1,000 food-borne outbreaks examined by the federal Centers for Disease Control and Prevention were traced to a cruise ship. Most outbreaks were caused by infected kitchen employees touching food with their bare hands, according to a new agency report.

The virus, the leading cause of food poisoning outbreaks in the United States, sickens at least 20 million Americans a year with vomiting and diarrhea.
Women's Health
PMS Not Linked to Hot Flashes Later, Study Finds

By Kathleen Doheny, HealthDay
But, women with PMS are more likely to have memory, concentration issues after menopause

June 5, 2014 (HealthDay News) — Women who experience premenstrual syndrome, or PMS, won't necessarily suffer from hot flashes when they go through menopause, according to a new study.

However, women who have PMS are more likely to report other common menopause complaints, such as memory and concentration problems, the researchers found.

"We were not able to detect any clear association between menopausal hot flashes and previous PMS," said study researcher Dr. Tomi Mikkola, associate professor of obstetrics and gynecology at Helsinki University Central Hospital in Finland.
Breast Cancer Patients & Drug-Linked Heart Failure

By Robert Preidt, HealthDay
But many aren't getting treated for the condition, researchers say

June 3, 2014 (HealthDay News) — More than one in 10 older breast cancer patients treated with certain chemotherapy drugs develop heart failure, but many don't get proper treatment for their heart condition, a new study suggests.

"The majority of older women who develop heart problems after their breast cancer therapy aren't treated by a cardiologist, and they had lower quality of care," study lead author Dr. Jersey Chen, a research scientist and cardiologist at Kaiser Permanente in Rockville, Md., said in an American Heart Association news release.

The study was to be presented Tuesday at an American Heart Association meeting in Baltimore.
New Treatment for Young Breast Cancer Survivors

By Dennis Thompson, HealthDay
Drug appears more effective than tamoxifen at reducing recurrence in premenopausal women: study

June 1, 2014 (HealthDay News) — A new type of anti-estrogen drug appears to work better than the estrogen-blocking drug tamoxifen in preventing recurrences of breast cancer in certain women, a new study reports.

Exemestane (Aromasin), which belongs to a class of drugs called aromatase inhibitors, reduced the relative risk of breast cancer recurrence by nearly a third compared to tamoxifen. But, for exemestane to work in premenopausal women, the drug can only be given when ovarian function is being suppressed.
Pills Show Promise for Recurrent Ovarian Cancer

By Dennis Thompson, HealthDay
Preliminary findings suggest this experimental treatment might slow disease

May 31, 2014 (HealthDay News) — A combination of two new pills may nearly double the length of survival for patients with recurrent ovarian cancer, according to preliminary clinical trial results.

The therapy combines the drugs olaparib and cediranib. It provided nearly 18 months of progression-free survival on average, as opposed to nine months' survival with olaparib treatment alone, said Dr. Joyce Liu, a gynecologic oncologist at Dana-Farber Cancer Institute in Boston.

Liu was scheduled to present the study findings Saturday at the American Society of Clinical Oncology meeting in Chicago.
Men's Health
Pot Use Might Be Linked to Abnormal Sperm

By Mary Elizabeth Dallas, HealthDay
Drug could impair male fertility, study suggests

June 5, 2014 (HealthDay News) — Marijuana use might affect the size and shape of a young man's sperm, possibly impairing his fertility, a new study claims.

"Our data suggests that cannabis users might be advised to stop using the drug if they are planning to try and start a family," study author Dr. Allan Pacey, a senior lecturer at the University of Sheffield in England, said in a university news release.
New Approach May Boost Survival From Advanced Prostate Cancer

By Robert Preidt, HealthDay
Adding generic docetaxel to standard hormonal treatment seems to have benefit, study shows

June 1, 2014 (HealthDay News) — Adding the chemotherapy drug docetaxel to standard hormone-depleting therapy may extend the lives of men with advanced prostate cancer, a new study finds.

The study was to be presented Sunday in Chicago at the annual meeting of the American Society of Clinical Oncology (ASCO).

"Hormone therapy has been a standard treatment for prostate cancer since the 1950s," lead author Christopher Sweeney, a medical oncologist at the Dana-Farber Cancer Institute in Boston, explained in an ASCO news release.
Pediatric Health
Kids' Obesity Risk May Rise With Parents' Divorce

By Steven Reinberg, HealthDay
Stress, unhealthy coping strategies may be to blame, experts say

June 4, 2014 (HealthDay News) — Kids face many challenges when their parents divorce, and their struggles often include excessive weight gain, new research suggests.

Boys are especially prone to excess weight in the wake of divorce, according to the study of 3,000 third-graders in Norway.

These boys were 63 percent more likely to be overweight or obese than boys whose parents stayed married, the researchers found. They were also 104 percent more likely to be abdominally obese.
Teen Boys More Likely to Quit Smoking Than Girls?

By Robert Preidt, HealthDay
Being scared by cigarette warnings, playing team sports also increased chances of kicking the habit

June 3, 2014 (HealthDay News) — Teen boys who recently started smoking are more likely to quit than teen girls. And, both boys and girls who are frightened by cigarette warning labels or play team sports are more likely to quit, new research shows.

The study included 620 boys and girls in Montreal, aged 12 and 13, who had recently started smoking at least occasionally. Just over 40 percent of the teens said their parents smoked, nearly 90 percent had friends who smoked and about 80 percent said they often saw their teachers or other school staff smoking.
Aging
Cancer, Heart Disease Not Likely Killers of Those Over 100

By Robert Preidt, HealthDay
Instead, 'acute' illnesses like pneumonia or sheer frailty bring about the end for the very old, study finds

June 4, 2014 (HealthDay News) — Pneumonia and frailty are more likely to be the cause of death among people aged 100 and older, rather than chronic conditions such as cancer or heart disease, new research shows.

The findings are based on data on centenarian deaths in England between 2001 and 2010.

Worldwide, the number of centenarians is expected to reach 3.2 million by 2050. According to a report from the U.S. Census Bureau, there were more than 53,000 people aged 100 or above in the United States in 2010, with the number slowly rising over time.
Learning Another Language May Help the Aging Brain

By Robert Preidt, HealthDay
Even doing so as an adult seemed to guard against mental decline, study found

June 2, 2014 (HealthDay News) — Speaking two or more languages helps protect your brain as you age, even if you learn new languages as an adult, new research suggests.

The study included 835 people born in Scotland in 1936 whose first language was English. They were given mental skills tests at age 11 and again in their early 70s. Of the participants, 262 were able to speak at least two languages, with 195 of them learning a second language before age 18, and the rest after that age.

Those who spoke two or more languages did much better on the mental skills tests when they were older than what would be expected from the tests they took when they were younger, especially in the areas of general intelligence and reading, the study authors found.
Mental Health
Yoga, Meditation May Help Dementia Patients

By Alan Mozes HealthDay
'Holistic' program involving these and other activities brought relaxation, exercise, small study found

June 5, 2014 (HealthDay News) — Life with Alzheimer's disease or other dementias can be difficult for the affected individual and his or her caregiver.

But a small British study suggests that a "holistic" program involving yoga, meditation and other interventions can ease the burden for both.

"This is an activity that caregivers and patients can do together," said study lead author Yvonne J-Lyn Khoo, a researcher with the Health and Social Care Institute at Teesside University in Middlesbrough, U.K. "Because everyone is doing the program together, caregivers have peace of mind to at least allow themselves to 'let go' and do some exercise."

One expert in the United States said programs like this are sorely needed.
Weight Gain From Antidepressants Is Minimal: Study

By Alan Mozes, HealthDay
There's not much difference in the amount gained between the various drugs, researchers say

June 5, 2014 (HealthDay News) — While it has long been known that some antidepressants can help spur weight gain, a new study finds that the actual amount gained is usually small.

"This study was motivated in the first place by the number of patients who have asked me if their medicine is going to make them gain weight," said study co-author Dr. Roy Perlis, director of Massachusetts General Hospital's Center for Experimental Drugs and Diagnostics, in Boston.
Bicyclists Happier Than Drivers, Train Riders?

By Mary Elizabeth Dallas, HealthDay
Car passengers are generally in a good mood, too

June 3, 2014 (HealthDay News) — Riding a bike may benefit your mind as well as your body. People who use a bicycle to get from one place to another are generally happier than those who drive or use mass transit, according to a new study.

"We found that people are in the best mood while they are bicycling compared to any other mode of transportation," said the study's lead author, Eric Morris, an assistant professor of city and regional planning at Clemson University in South Carolina. "Bicyclists are generally younger and physically healthy, which are traits that happier people usually possess," said Morris in a university news release.
Parents Of Mentally Ill Adult Children Frustrated By Privacy Law

By Jenny Gold, WebMD News from Kaiser Health News
Among the many questions brought up by the horrifying killings in Isla Vista, Calif., last month were what could have parents have done to prevent the tragedy, if anything? And what did they actually know about their son's mental illness?

Some parents of adult children with mental illnesses fear that their child will go untreated, suffer, or, at worst, become violent. And often, as the people who care the most about them, many parents want the doctors, social workers and other providers to share protected patient information.

The 1996 privacy law HIPAA (The Health Insurance Portability and Accountability Act) was created in part to protect patients' information, but it also presents a dilemma for families of people with serious mental illnesses like schizophrenia. Family members wonder how they can protect their loved one if they won't share treatment details.
Nutrition/Diet/Fitness
Breakfast Key to Weight Control? Maybe Not

By Mary Elizabeth Dallas, HealthDay
Recommendation to eat breakfast every day for weight loss wasn't confirmed in testing

June 5, 2014 (HealthDay News) — New research refutes the common belief that skipping breakfast could contribute to obesity.

Instead, researchers at the University of Alabama at Birmingham (UAB) found that passing on the first meal of the day doesn't help or hinder efforts to lose weight.

"The field of obesity and weight loss is full of commonly held beliefs that have not been subjected to rigorous testing; we have now found that one such belief does not seem to hold up when tested," senior investigator David Allison, director of the UAB Nutrition Obesity Research Center, said in a university news release. "This should be a wake-up call for all of us to always ask for evidence about the recommendations we hear so widely offered."
Are You Eating Enough 'Powerhouse' Vegetables?

By By Dennis Thompson HealthDay
Chard, beet greens are among the most nutrient-packed, report finds

June 5, 2014 (HealthDay News) — Watercress, Chinese cabbage, chard and beet greens are among the most nutrient-dense "powerhouse" vegetables, packing a huge dose of vitamins and minerals into every calorie, a new study reports.

At the same time, don't expect to receive huge amounts of nutrition from raspberries, tangerines, garlic or onions, the findings suggest.

National nutrition guidelines emphasize consumption of powerhouse fruits and vegetables, which are strongly associated with reduced risk of chronic disease.
Fish, Exercise Help Thwart Colon Cancer's Return?

By Dennis Thompson, HealthDay
Healthy habits important even when you're sick, researcher says

June 3, 2014 (HealthDay News) — Regular exercise and a diet that includes fish may help colon cancer patients improve their odds of avoiding a relapse, a new study suggests.

The likelihood that patients will suffer a return of colon cancer more than doubles if they eat fish less than twice a week, or if they get less than 60 minutes of moderate exercise a week, researchers reported Monday at the American Society of Clinical Oncology meeting in Chicago.