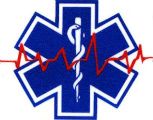 Welcome to the Stars Hollow Gazette's Health and Fitness News weekly diary. It will publish on Saturday afternoon and be open for discussion about health related issues including diet, exercise, health and health care issues, as well as, tips on what you can do when there is a medical emergency. Also an opportunity to share and exchange your favorite healthy recipes.
Questions are encouraged and I will answer to the best of my ability. If I can't, I will try to steer you in the right direction. Naturally, I cannot give individual medical advice for personal health issues. I can give you information about medical conditions and the current treatments available.
You can now find past Health and Fitness News diaries here and on the right hand side of the Front Page.
Follow us on Twitter @StarsHollowGzt
True Grits
Most life-changing food experiences involve exotic or high-end foods like truffles. But my latest life-changing food experience involved humble grits and polenta – cornmeal mush. [..]

And I have long been a polenta enthusiast, but I was mostly content with my generic oven-baked polenta. But Italian heirloom corn, ground with 17th and 18th century artisan techniques, is an altogether different dish. I cook it on top of the stove, not in the oven. It has a creamier texture and more intense corn/floral flavor and aroma than any polenta I have cooked in the past.

~ Martha Rose Shulman ~
Simple Pencil Cob Breakfast Grits
A humble, simple dish with luxurious flavor.
Grits make a delicious substitute for the traditional corn tortillas in this dish.
A new way to cook your grits.
The beans can be cooked through Step 2 up to 3 days ahead and can be frozen.
Crispy Polenta Medallions : These crispy rounds can be topped with a variety of cheese or sauces.