Welcome to The Breakfast Club! We're a disorganized group of rebel lefties who hang out and chat if and when we're not too hungover we've been bailed out we're not too exhausted from last night's (CENSORED) the caffeine kicks in. Join us every weekday morning at 9am (ET) and weekend morning at 10:30am (ET) to talk about current news and our boring lives and to make fun of LaEscapee! If we are ever running late, it's PhilJD's fault.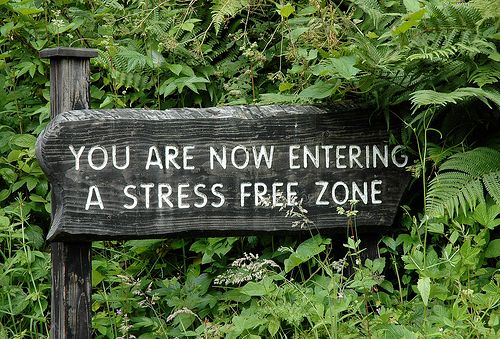 This Day in History
The Titanic sinks off the coast of Newfoundland; President Abraham Lincoln dies; Jackie Robinson becomes first African American player in MLB; US launches air raid against Libya; Pol Pot dies; Joey Ramone dies.
Breakfast Tunes
Percy Sledge 1940 – 2015
Something to Think about over Coffee Prozac
In the end, it's not the years in your life that count. It's the life in your years.
Breakfast News
Photos Of Brooklyn Bridge Shutdown By Walter Scott Supporters During Police Brutality Protest [VIDEO]
Hundreds of Walter Scott supporters shut down the Brooklyn Bridge Tuesday during a rally, WNBC, New York, reported. Scott, a black man, was shot and killed by a white police officer in South Carolina last week.

The protest organized by Stop Mass Incarceration kicked off in Union Square. Protesters said they want "justice for all the victims of brutal, murdering police" and are asking the judicial system to "indict, convict and send killer cops to jail" because "the whole damn system is guilty as hell," Russia Today reported.

The goal was to march to the New York Police Department's Lower Manhattan Headquarters, but marchers stopped on the Brooklyn Bridge and halted traffic during rush hour.

Dr. Cornel West led the protest.
War Authorization Dies in House But US Bombs Keep Falling on Iraq and Syria
President Barack Obama's controversial proposal for the authorization for use of military force (AUMF) in the war on ISIS, submitted to Congress in February, is now officially dead in the House.

However, its floundering has no bearing on the war itself, which has now entered its 36th week, with at least 3,249 coalition bombings in Iraq and Syria so far, including 17 reported on April 12th and 13th alone.

This reveals analysts say the proposal was nothing more than a political stunt in the first place, aimed at drumming up support for intervention while warding off real limits to the war.
Impunity, Death, and Blowback: Report Exposes Illegal US Drone War in Yemen
A new investigation into the United States' killer drone campaign in Yemen, published Tuesday, finds that not only does that program fail to conform to protocols established by U.S. President Barack Obama, but that the strikes have in fact led to increased anti-American sentiment and greater regional destabilization.

The study by the Open Society Justice Foundation comes as Yemeni civilians, already under siege, face even greater threat from international "counterterrorism" efforts as a U.S.-backed attack on that country has killed an estimated 364 civilians, including at least 84 children and 25 women.
Obama: Cuba to be Removed from Terror List
U.S. President Barack Obama intends to remove Cuba from the American government's list of state sponsors of terrorism, news outlets reported Tuesday afternoon.

The news came after a much-anticipated meeting between Obama and Cuban President Raúl Castro during last weekend's Summit of the Americas meeting in Panama, the first such formal session between leaders of the two countries in more than 50 years.
As Bills Advance, Will Grassroots Resistance Finally Overcome Fast Track Push?
Signaling that loud grassroots resistance may be working, congressional Democrats are failing to get behind the White House's push for unilateral authority over the secretive 12-nation trade deal known as the Trans-Pacific Partnership (TPP), according to news reports on Tuesday.

At issue is whether the House will approve a pending bill that would grant President Barack Obama 'Fast Track' trade promotion authority, which would allow the White House to bypass Congress and seal the deal on the controversial TPP.
California drought: water supplier votes for 15% cut that could affect millions
One of southern California's largest water suppliers voted to reduce water allocations to its member districts by 15% on Tuesday, adding to the pressure to conserve water on southern California's most populous regions.

An estimated 19 million water customers could feel the hit from the Metropolitan Water District's decision, one that falls in line with Governor Jerry Brown's call on cities and residents to conserve 25% more water than they did in 2013.
In Drought-Ridden California, Activists Demand Repercussions for Nestlé
Following a damning investigation by the Desert Sun last month which revealed that Nestlé had been using a long-expired permit to pipe and transport water from a national forest in drought-ridden California, activists are slamming the U.S. Forest Service's promises to make an investigation into the company a priority.

An investigation is an insufficient consequence-and the possibility of permit renewal is downright unacceptable, activists said. [..]

In its reporting, the Sun found that although Nestlé had long drawn water from wells that tap into springs in California's Strawberry Canyon, the company's permit to transport water across the San Bernardino forest expired in 1988.

Moreover, the Forest Service had not assessed the impacts of the bottled water industry on streams in environmentally fragile areas, nor has it closely tracked the volume of water being extracted, the Sun found.
Edward Snowden bust artists want 'gift to the city' returned to Brooklyn park
The mysterious artists who planted a bust of Edward Snowden on an American revolutionary war monument now want to free their sculpture from police custody and display it again, saying it was intended as a thought-provoking "gift to the city".

The artists are applying for permission to show park-goers their likeness of the former National Security Agency whistleblower, their lawyer, Ronald Kuby, told police in a letter Tuesday. In the meantime, a Manhattan gallery wants to show the sculpture next month. [..]

Police said they're holding the sculpture while investigating its unauthorized, dark-of-night appearance 6 April in Fort Greene park; it was removed within hours. Deputy chief Kim Royster wouldn't comment on the status of the probe but noted that police may return confiscated property after investigations conclude.
Must Read Blog Posts
Victory for Movement: Chicago Agrees to Reparations for Police Torture Survivors Kevin Gosztola, FDL The Dissenter
Body Blows Against the First Amendment Peter van Buren, FDL
Idaho Is Not Fooled: Keep Your Sharia Money, Tyrannical Federal Government Charles P. Pierce, Esquire Politics
Neoliberal Markets Deliver for the Rich Ed Walker, emptywheel
Study quantifies how much welfare spending goes to subsidizing low wages Jon Green, AMERICAblog
Who really surrendered at Appomattox Court House? Chris Trejbal, AMERICAblog
Slaying the Sacred Cows: Identity Politics, Outrage Porn, and Lifestyle Branding gjohnsit, caucus99percent
Where We Go From Here praenomen, caucus99percent
New Mexico Passes Law Saying Law Enforcement Can't Steal Your Property Without A Criminal Conviction Mike Masnick, Techdirt
Wireless, Cable Industries Show Their Love Of An 'Open Internet' By Suing To Overturn Net Neutrality Rules Karl Bode, Techdirt
Your Moment of Zen