Welcome to The Breakfast Club! We're a disorganized group of rebel lefties who hang out and chat if and when we're not too hungover we've been bailed out we're not too exhausted from last night's (CENSORED) the caffeine kicks in. Join us every weekday morning at 9am (ET) and weekend morning at 10:30am (ET) to talk about current news and our boring lives and to make fun of LaEscapee! If we are ever running late, it's PhilJD's fault.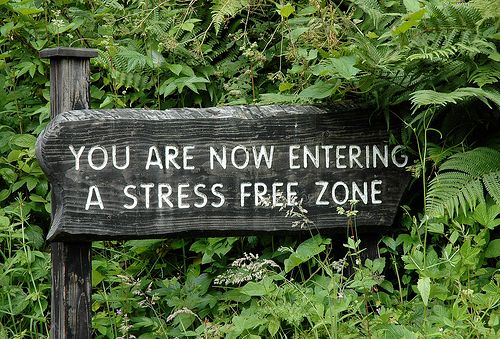 This Day in History
Rioting hits Los Angeles after four white officers are acquitted of most charges in beating of Rodney King; Dachau concentration camp liberated; Jerry Seinfeld born.
Breakfast Tunes
Something to Think about over Coffee Prozac
It take many a year, mon, and maybe some bloodshed must be, but righteousness someday prevail.

Bob Marley
Breakfast News
Nepal's PM says earthquake death toll could reach 10,000
The death toll in Nepal's earthquake could reach 10,000, Prime Minister Sushil Koirala has said, as survivors' despair turned to anger at the government's slow response to the humanitarian crisis unfolding in the country, with food, water and other essentials in desperately short supply.

"The government is doing all it can for rescue and relief on a war footing," Koirala said in an interview with Reuters. "It is a challenge and a very difficult hour for Nepal."

The death toll in Nepal alone rose to 5,057 on Tuesday, according to the country's Emergency Operation Centre, which said more than 10,000 people have been injured. There are warnings the full extent of the tragedy will not be known until rescue teams have reached "flattened" villages in remote regions.
NSA reform bill imperilled as it competes with alternative effort in the Senate
The White House said it was "encouraged" by the return of a last-ditch bill to jettison the National Security Agency's bulk collection of US phone records, even as the bill's reauthorization of expiring surveillance powers under the Patriot Act is costing the bill civil libertarian support.

The 2015 version of the USA Freedom Act was released on Tuesday, following nearly 10 weeks of closed-door negotiations in Congress. Advocates of the bill, which passed the House in May before narrowly failing in the Senate in November, are leveraging the imminent expiration of a surveillance authority in the 2001 Patriot Act to push the USA Freedom Act to passage.

But the bill must compete with an alternative effort in the Senate, backed by the majority leader, Mitch McConnell, and intelligence committee chairman, Richard Burr, that would preserve both Section 215 of the Patriot Act and the controversial mass domestic surveillance disclosed by the Guardian thanks to leaks from whistleblower Edward Snowden. By law, section 215 expires on 1 June.
Ruth Bader Ginsburg eviscerates same-sex marriage opponents in court
At a turning point in history where most of the male members of the US supreme court seemed unsure which way to turn, one justice stood out during Tuesday's hearing on the constitutionality of gay marriage for her spatial awareness.

Ruth Bader Ginsburg has long been a liberal champion – dubbed 'Notorious RBG' by her younger fans – for her withering dissent from the court's increasingly conservative consensus.

But while her preference for supporting equal rights in this case was never in doubt, what was striking on Tuesday was how her willingness to place it along the civil rights continuum allowed her to cut through the argument in a way even the court's conservative firebrands struggled to do.
LAPD oversight board approves body camera policy despite opposition
A Los Angeles police civilian oversight commission has approved a new policy that allows officers to review body camera video before speaking to investigators but says nothing about releasing video to the public.

The policy was opposed by civil liberties groups, and the commission's most veteran member, Robert Saltzman, urged more discussion. He voted against the policy but it was approved 3-1.

The approval allows the Los Angeles police department to move forward with training officers for a rollout of 860 cameras by the end of 2015.
Racial discrimination claims land Texas voter ID law in federal court
Supporters and opponents of a Texas law requiring specific forms of photo identification for voters faced close questioning in a federal appeals court on Tuesday on whether the law was meant to discriminate against minorities and whether there are ways to remedy it.

The US Justice Department and others oppose the law as an unconstitutional burden on minority voters. The state of Texas says the law was aimed at preventing fraud and is appealing a federal district judge's ruling last October that struck down the law.
Texas calls off Robert Pruett execution with just hours to spare
The planned execution of Robert Pruett has been stayed to allow for more testing of evidence, about three hours before the Texas prisoner was scheduled to be given a lethal injection for the murder of a guard in 1999.

Pruett, 35, was convicted in 2002 of killing of Daniel Nagle, a 37-year-old corrections officer who was stabbed to death in his office at a prison near Corpus Christi. [..]

Pruett's attorneys argued that the evidence had been damaged by being improperly stored but future, more advanced DNA testing techniques might reveal more details that would allow him to prove his innocence and potentially identify the true perpetrator.
Meet The Only Person Being Punished After The Senate Torture Report
Five months after the Senate Intelligence Committee released its gruesome report on the CIA's post-9/11 torture program, someone is finally paying steep professional consequences. Except it's not the former torturers. Or their superiors. Or even the CIA officials who improperly searched the computers that Senate investigators used to construct the study.

It's the person who helped expose them.

Alissa Starzak, a former Democratic majority staffer on the Senate Intelligence Committee, played a critical and controversial role during her time on the panel: She was a lead investigator for the torture report, and was one of two staffers involved in an ongoing feud over damning internal CIA documents obtained by the committee.
Bernie Sanders to challenge Hillary Clinton from the left in 2016 election
Bernie Sanders, the Vermont senator whose clarion warnings on climate change and full-throated calls for banking reforms have made him a favorite among progressives, plans on Thursday to announce that he will challenge Hillary Clinton for the Democratic nomination for US president, his advisers have indicated.

"Bernie for a while has said he's going to make a decision at the end of the month," said a close adviser. "On Thursday, he'll put out a statement. Unless something dramatically changes in next 48 hours, he's decided he's going to run for president, and he'll be launching his campaign in May up in Vermont."

Sanders, 73, was first elected to the House of Representatives in 1990 and won a Senate election in 2006. He is the ranking Democrat on the powerful budget committee.
Must Read Blog Posts
Baltimore Uprising: Insisting What Happened Was Not a Protest is Delusional Kevin Gosztola, FDL
Boston Globe Misapplies Economic Theory to Defend High Drug Prices Spencer England, naked capitalism
The 23 Count Indictment of the TPP Joe Firestone (aka letsgetitdone), naked capitalism
On the Nonsense of Norms about Secrets Marcy Wheeler, emptywheel
A Weird Day's Journey Into Night Charles P. Pierce, Esquire Politics
I'm a Nobody, and you can be, too. joe shikspack, caucus99percent
Negative interest rate blowback gjohnsit, caucus99percent
It's not the neighborhood dysfunction it's the police dysfunction digby, Hullabaloo
Warren to Obama: Put Up or Shut Up on TPP Gaius Publius, Hullabaloo
DC Appeals Court Says Anti-SLAPP Laws Shouldn't Apply In Federal Courts Mike Masnick, Techdirt
US Marshal Shuts Down Citizen Recording By Grabbing Phone And Smashing It On The Ground Tim Cushing, Techdirt
Your Moment of Zen