Welcome to The Breakfast Club! We're a disorganized group of rebel lefties who hang out and chat if and when we're not too hungover we've been bailed out we're not too exhausted from last night's (CENSORED) the caffeine kicks in. Join us every weekday morning at 9am (ET) and weekend morning at 10:30am (ET) to talk about current news and our boring lives and to make fun of LaEscapee! If we are ever running late, it's PhilJD's fault.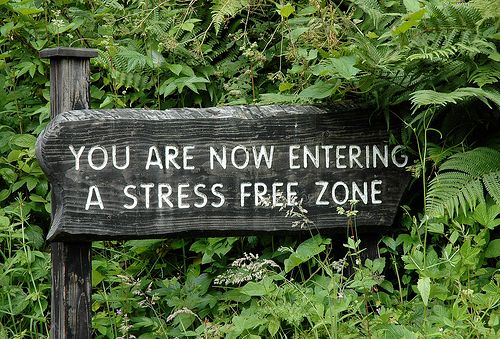 This Day in History
U.S. and Britain strike Afghanistan; Achille Lauro hijacked; Supreme Court pick Clarence Thomas faces damaging claims; Matthew Shepard beaten to death; Singer John Mellencamp born; 'Cats' hits Broadway.
Breakfast Tunes
Something to Think about over Coffee Prozac
You can observe a lot by watching.
Breakfast News
Montana judge rules lethal injection drug violates state law
A Montana judge ruled on Tuesday that one of the drugs planned for use in a lethal injection mix violates state law, putting a hold on executions in the state, which has two inmates on death row.

Montana law stipulates one of the drugs in its lethal injection mix must be an "ultra fast-acting barbiturate" and the current drug intended to play that role, pentobarbital, does not meet that criteria, the district court judge Jeffrey Sherlock said in his ruling.

The decision is unlikely to have any immediate impact in Montana, which has no executions planned and has conducted only three since 1976, when the US supreme court reinstated the death penalty. The last one was in 2006.
Patient wins high court challenge against company's cancer gene patent
A Queensland cancer patient has won her high court challenge against corporations owning human genes.

Yvonne D'Arcy took her fight against a US-based biotech company to Australia's highest court after losing a federal court challenge.

Myriad Genetics has a patent over the BRCA1 gene, which is linked to an increased risk of hereditary breast and ovarian cancers.

Darcy's lawyers had argued that genetic material is a product of nature, even where isolated from the body, and is therefore unpatentable.

They contended that allowing corporations to own patents over human genes stifled cancer research and allowed them to charge exorbitant rates for patients who wish to be tested for the BRCA1 mutation.

In an unanimous decision on Wednesday, the high court found that an isolated nucleic acid, coding for a BRCA1 protein, with specific variations from the norm that are indicative of susceptibility to breast cancer and ovarian cancer was not a "patentable invention".
California governor signs landmark Fair Pay Act in bid to close gender wage gap
Governor Jerry Brown signed the landmark California Fair Pay Act on Tuesday – described as the strongest equal pay protection for women in the nation.

The law provides that women in the state should receive equal pay for doing "substantially similar work" as their male counterparts, and have the right to compare salaries with co-workers without fear of retaliation from employers. [..]

The Fair Pay Act changes the rules surrounding equal pay from a standard of "equal work" to one of "substantially similar" work, closing what legislators described as a loophole that made it difficult for women to prove pay discrimination.
Owning Up to Failed 'War on Drugs,' DOJ To Release Wave of Nonviolent Offenders
The U.S. Department of Justice is preparing to release from federal prisons up to 6,000 people whose nonviolent drug sentences were recently reduced, as part of what advocates say is the country's ongoing march towards justice within its "failed" War on Drugs.

According to the Washington Post, which broke the news on Tuesday afternoon, the event marks the largest ever one-time release from the federal prison system.

"The inmates from federal prisons nationwide will be set free by the department's Bureau of Prisons between Oct. 30 and Nov. 2," the Post reported. "Most of them will go to halfway houses and home confinement before being put on supervised release."
As Experts Push for 'Killer Robot' Ban, UK and US Stand in the Way
The U.S. and UK are undermining attempts by the United Nations to negotiate over the future of autonomous weapons-or "killer robots"-talks which, if delayed further, could come too late to prevent so-called "robot wars."

Technology and human rights experts have been pushing for the UN to preemptively ban machines that can kill on the battlefield without human operators, citing a greater risk to civilian life and a broader lack of accountability for military officials. But Christof Heyns, UN special rapporteur on extrajudicial, summary, or arbitrary executions, said Tuesday that the negotiation process is in danger of getting "stuck."
Harvard's prestigious debate team loses to New York prison inmates
Months after winning a national title, Harvard's debate team has fallen to a group of New York prison inmates.

The showdown took place at the Eastern Correctional Facility in New York, a maximum-security prison where convicts can take courses taught by faculty from nearby Bard college, and where inmates have formed a popular debate club. Last month they invited the Ivy League undergraduates and this year's national debate champions over for a friendly competition.
—–
Must Read Blog Posts
General Campbell Not a Fan of an Independent Investigation into MSF Strike [Updated] emptywheel aka Marcy Wheeler, emptywheel
The U.S. Military Is Determined to Dodge Responsibility for the Afghan Airstrike Charles Pierce, Esquire Politics
Why Japan Did America's Dirty Work in the TPP: USTR Gave Away the Agricultural Store Lambert Strether, naked capitalism
Former Fed Chair Bernanke Says Bankers Should Have Been Jailed For '08 Crash Dan Wright, ShadowProof
No More Nice Canada: C-51 Anti-Terrorism Law A Sign Of A Growing Police State Kit O'Connell, Shadow{roof
State Court Says University Can't Punish Student For Off-Campus Tweets Tim Cushing, Techdirt
The TPP And The Tobacco Carve-out Bring Together Strange Bedfellows… While Highlighting The Problems Of The TPP Mike Masnick, Techdirt
—–