Welcome to The Breakfast Club! We're a disorganized group of rebel lefties who hang out and chat if and when we're not too hungover we've been bailed out we're not too exhausted from last night's (CENSORED) the caffeine kicks in. Join us every weekday morning at 9am (ET) and weekend morning at 10:30am (ET) to talk about current news and our boring lives and to make fun of LaEscapee! If we are ever running late, it's PhilJD's fault.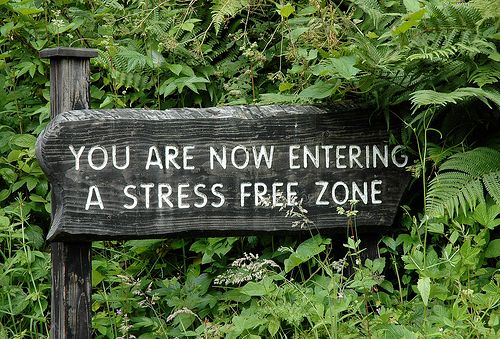 This Day in History
Vice President Spiro Agnew resigns; Imperial rule ends in China; Achille Lauro hijackers forced to land; Movie legend Orson Welles dies; Opera composer Giuseppe Verdi born; Actor Christopher Reeve dies.
Breakfast Tunes
Something to Think about over Coffee Prozac
I hate television. I hate it as much as peanuts. But I can't stop eating peanuts.
Breakfast News
Wikileaks release of TPP deal text stokes 'freedom of expression' fears
Wikileaks has released what it claims is the full intellectual property chapter of the Trans-Pacific Partnership (TPP), the controversial agreement between 12 countries that was signed off on Monday. [..]

One chapter appears to give the signatory countries (referred to as "parties") greater power to stop embarrassing information going public. The treaty would give signatories the ability to curtail legal proceedings if the theft of information is "detrimental to a party's economic interests, international relations, or national defense or national security" – in other words, presumably, if a trial would cause the information to spread.

A drafter's note says that every participating country's individual laws about whistleblowing would still apply.
Four more carmakers join diesel emissions row
Mercedes-Benz, Honda, Mazda and Mitsubishi have joined the growing list of manufacturers whose diesel cars are known to emit significantly more pollution on the road than in regulatory tests, according to data obtained by the Guardian.

In more realistic on-road tests, some Honda models emitted six times the regulatory limit of NOx pollution while some unnamed 4×4 models had 20 times the NOx limit coming out of their exhaust pipes.
Nobel peace prize: national dialogue brought Tunisia back from the brink
When gunmen shot dead a Tunisian opposition politician in July 2013 it seemed as if the country's brief journey towards democracy was descending into chaos and violence. It was the second political assassination in just six months and sparked major demonstrations. Opposition parties demanded the resignation of the coalition led by the Islamist party, Ennahda. But then four civil society groups stepped in to lead a remarkable political negotiation which over six tense months brought Tunisia back from the brink. For their work the quartet has now earned a Nobel peace prize.
Shooting at Texas Southern University leaves one student dead and one injured
A Texas Southern University student was killed and another person injured in a shooting that occurred at a university housing complex in Houston, police said on Friday.

The shooting was reported on Friday at around 11.30am local time at the apartment complex and the school was placed on lockdown, according to Houston police and university officials.

Houston police department spokeswoman Jodi Silva said that two suspects have been detained. A third suspect fled out of an apartment window and is still at large, she said.

The apartment complex where the shooting occurred is owned by the university and is on campus property, according to local media reports.
Texas lethal injection drug may be expired and could cause suffering
The drug Texas uses to execute more prisoners than any other state may be expired, say lawyers who argue its use for lethal injections can cause severe pain and suffering.

Texas used the same potentially outdated barbiturate – pentobarbital – to execute Juan Garcia on Tuesday. Three more of the state's prisoners have death dates scheduled in the coming weeks, also using the drug.

This comes as an autopsy revealed Oklahoma used the wrong drug, potassium acetate instead of potassium chloride, during a January execution in which prisoner Charles Warner's dying words were, "my body is on fire". A similar mishap was avoided last week just before the state carried out the lethal injection of convicted murderer Richard Glossip. Governor Mary Fallin responded by staying his execution and delaying future ones. Today, Arkansas halted lethal injections due to concerns about the state's lethal injection method. Montana did the same this week, as did Mississippi earlier this year.
Medical marijuana: California governor signs bills to regulate industry
Three bills aimed at bringing order and oversight to California's medical marijuana industry nearly 20 years after the state became the first to legalise the drug for medical use have won Governor Jerry Brown's signature, his office said on Friday.

he Democratic governor's endorsement of the 70-page Medical Marijuana Regulation and Safety Act hammered out by lawmakers in the closing hours of the legislative session was expected – because his office crafted many of the exhaustive details.

The bills create the first statewide licensing and operating rules for pot growers, manufacturers of cannabis-infused products and retail weed outlets since California voters legalised medical marijuana in 1996.
Global obesity rise puts UN goals on diet-related diseases 'beyond reach'
UN goals on diet-related disease will fail to be met because of the soaring numbers of people becoming obese or overweight, with almost 1 billion of the world's adults projected to be obese by 2025, analysis shows.

Experts warn that targets will not be met because of the spread of the westernised diet around the globe as a result of heavy marketing by the food industry.

Concern over the rise in diabetes, heart disease, cancer and other conditions fuelled by obesity led to a UN summit in 2011, where the World Health Organisation (WHO) was commissioned to set targets to bring down the alarming rate of weight gain across the planet. It set a goal for 2025 of no increase in obesity or diabetes beyond the levels of 2010.
—–
Must Read Blog Posts
Why Democrats Bear Some Responsibility for the Republican Party's MadnessCharles Pierce, Esquire Politics
If Ending DOD's Train and Assist Program Is about Returning to Covert Status, Will Congress Get Details? emptywheel aka Marcy Wheeler, emptywheel
More evidence we've reached "peak water" in California Gaius Publius, Hullabaloo
WikiLeaks Publishes Finalized TPP Chapter Which Expands Monopoly Rights for Pharmaceutical Companies Kevin Gosztola, ShadowProof
'Exporting Revolution': Zbigniew Brzezinski On Trial At The UN General Assembly Caleb T. Maupin, ShadowProof
Clinton Outdoes Tsipras in Kolotoumbas with Her Reversals on TPP, Bank Regulations Yves Smith, naked capitalism
Defendants Counter Government's Arguments That Appeals Court Should Treat Cellphones As 'Personal Homing Beacons' Tim Cushing, Techdirt
Why Do Senators Keep Lying About What CISA Would Be Used For? Mike Masnick, Techdirt
—–