Welcome to The Breakfast Club! We're a disorganized group of rebel lefties who hang out and chat if and when we're not too hungover we've been bailed out we're not too exhausted from last night's (CENSORED) the caffeine kicks in. Join us every weekday morning at 9am (ET) and weekend morning at 10:30am (ET) to talk about current news and our boring lives and to make fun of LaEscapee! If we are ever running late, it's PhilJD's fault.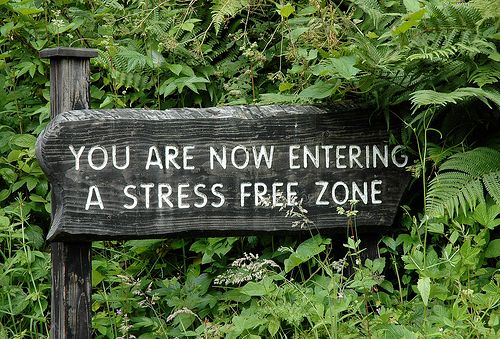 This Day in History
Abraham Lincoln wins four-way race for President as American Civil War nears; March music 'king' John Phillip Sousa born; Composer Peter Ilyich Tchaikovsky dies; Director Mike Nichols born.
Breakfast Tunes
Something to Think about over
Coffee

Prozac
Do not go where the path may lead, go instead where there is no path and leave a trail. Ralph Waldo Emerson
Breakfast News
'Worse Than We Thought': TPP A Total Corporate Power Grab Nightmare
"Worse than anything we could've imagined."

"An act of climate denial."

"Giveaway to big agribusiness."

"A death warrant for the open Internet."

"Worst nightmare."

"A disaster."

As expert analysis of the long-shrouded, newly publicized TransPacific Partnership (TPP) final text continued to roll out on Thursday, consensus formed around one fundamental assessment of the 12-nation pact: It's worse than we thought.
#ExxonKnew Escalates as NY Attorney General Subpoenas Oil Giant Over Climate Crimes
Seeking to find out exactly what Exxon knew, and when the oil giant knew it, New York Attorney General Eric Schneiderman has issued the corporation an 18-page subpoena seeking four decades of documents, research findings, and communications related to climate change, according to news reports on Thursday.

Inside Climate News, one of two outlets whose investigative reporting spurred the inquiry, said the subpoena delivered late Wednesday "seeks documents from Exxon…related to its research into the causes and effects of climate change, to the integration of climate change findings into business decisions, to communications with the board of directors and to marketing and advertising materials on climate change."
To Help Hard-Hit Seniors, Warren/Sanders Bill Would Boost Social Security
Senators Elizabeth Warren (D-Mass.) and Bernie Sanders (I-Vt.) introduced legislation on Thursday that would provide tens of millions of Americans with an emergency payment while tackling a corporate loophole that boosts CEO pay.

The legislation, the SAVE Benefits Act (pdf), is in response to the blow dealt roughly 65 million Americans last month when the Social Security Administration announced that there would be no annual cost-of-living increase for 2016.

It would provide an emergency payment of about $580—that's equal to 3.9 percent of the average annual Social Security benefit—which could help some 70 million seniors, veterans, people with disabilities, and others meet critical needs, a statement from the senators explains.
Patriotism for Sale: The Pentagon's Pro-War Propaganda Scheme with Pro Sports
Since 2012, the U.S. Department of Defense (DOD) has paid out more than $10 million to professional sports teams to stage "paid patriotism" events that used taxpayer money to serve the military's recruitment efforts, according to a new government oversight report (pdf) released Wednesday.

The Pentagon contracted with 72 separate sports teams, including those in the National Football League (NFL), Major League Baseball (MLB), the National Hockey League (NHL), NASCAR, and Major League Soccer, according to the investigation, conducted by Republican Sens. John McCain and Jeff Flake, both from Arizona. The events, which ranged from surprise homecomings and enlistment ceremonies to ceremonial first pitches and wounded warrior tributes, were presented as authentic and voluntary—exploiting audiences and dishonoring "genuine" patriotic partnerships, the report states.
Droughts, Snowstorms, Heatwaves: NOAA Ties Much Extreme Weather in 2014 to Climate Change
Deadly cyclones in the Pacific. Deluges in Europe. Heat waves in numerous regions of the world. According to a far-reaching study released Thursday by the National Oceanic and Atmospheric Administration (NOAA), many of the specific extreme weather events that defined 2014 were "influenced" by human-made events, particularly climate change.

Explaining Extreme Events of 2014 from a Climate Perspective was published by the Bulletin of the American Meteorological Society and draws on conclusions from 32 international teams of scientists who investigated 28 separate weather events.
Must Read Blog Posts
This week in the laboratories of democracy. Charles Pierce, Esquire Politics
The Bush dynasty is tearing itself apart: What George H.W. Bush vs. Dick Cheney is really about Marcy Wheeler, Salon
Chris Hedges: Neoliberalism is not long for this world Adam Johnson, Salon
NYPD Wants $42,000 To Turn Over Documents Related To Discharges Of Officers' Firearms Tim Cushing, Techdirt