Welcome to The Breakfast Club! We're a disorganized group of rebel lefties who hang out and chat if and when we're not too hungover we've been bailed out we're not too exhausted from last night's (CENSORED) the caffeine kicks in. Join us every weekday morning at 9am (ET) and weekend morning at 10:30am (ET) to talk about current news and our boring lives and to make fun of LaEscapee! If we are ever running late, it's PhilJD's fault.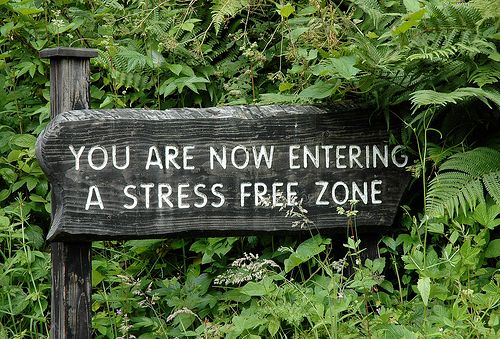 This Day in History
Thomas Edison says he's invented the phonograph; Gap revealed on Nixon White House tape; Final victim dies in America's anthrax scare; Jonathan Pollard arrested; 'Anything Goes' opens on Broadway.
Breakfast Tunes
Something to Think about over
Coffee

Prozac
Non-violence leads to the highest ethics, which is the goal of all evolution. Until we stop harming all other living beings, we are still savages.
Breakfast News
House Democrats who backed refugee bill face social media backlash
House Democrats who voted on Thursday in favor of additional restrictions on refugees from Syria and Iraq applying for entry to the United States were met with constituents' wrath on social media, with many commenters rejecting the notion that added barriers were necessary to national security.

The Democrats were reproached for joining Republicans to give the legislation a veto-proof majority. The bill, called the American Security Against Foreign Enemies Act (Safe), would have to win a similarly large majority in the Senate to become law, which was considered unlikely.
Walmart employee fired for redeeming $2 of cans finds groundswell of support
An Albany-area Walmart employee fired from his job for redeeming $2 worth of cans he collected while gathering shopping carts in the store's parking lot has drawn widespread sympathy and support on social media.

Thomas Smith, 52, told the Albany Times Union that he was fired in early November for redeeming a total of $5.10 worth of cans and bottles on two occasions, and said he was unaware that doing so violated store policy.

Support for Smith grew after a story on his termination from the Albany Times Union. A GoFundMe drive for Smith set up by Dounya Hamdan, of Chicago, has nearly reached the $5,000 goal as of Friday afternoon.
Spy Jonathan Pollard freed after 30 years but still a thorn in US-Israeli ties
After 30 years in prison Jonathan Pollard, a former US civilian naval intelligence clerk convicted of spying for Israel, has been released from prison on parole at the age of 61.

Pollard, who sold US secrets for money, was released on Friday morning from the US federal prison in Butner, North Carolina, after serving his minimum recommended sentence. He is the only person to have received a life sentence for spying on the US for an ally.

Despite his release, he will be subjected to rigorous bail conditions that confine him to living in the New York area, ban him from access to the internet and forbid him from giving interviews.
Half of tree species in the Amazon at risk of extinction, say scientists
More than half the myriad tree species in the Amazon could be heading for extinction, according to a study that makes the first comprehensive estimate of threatened species in the world's largest rainforest. Among the species expected to suffer significant falls in numbers are the Brazil nut, and wild cacao and açai trees, all important food sources.

The world's most diverse forest has endured decades of deforestation, with loggers, farmers and miners responsible for the removal of 12% of its area. If that continues in the decades ahead, 57% of the 15,000 tree species will be in danger, according to the researchers.
Must Read Blog Posts
It's a Great Day for the Antibiotic Apocalypse Charles Pierce, Esquire Politics
The NSA (Said It) Ate Its Illegal Domestic Content Homework before Having to Turn It in to John Bates emptywheel aka Marcy Wheeler, emptywheel
American fascism is here Heather Digby Parton, Salon
The very very rich, sea level rise & Miami Beach
DOJ Says Body Camera-Wearing Cops Aren't Allowed To Partner Up With Federal Agencies