Welcome to The Breakfast Club! We're a disorganized group of rebel lefties who hang out and chat if and when we're not too hungover we've been bailed out we're not too exhausted from last night's (CENSORED) the caffeine kicks in. Join us every weekday morning at 9am (ET) and weekend morning at 10:30am (ET) to talk about current news and our boring lives and to make fun of LaEscapee! If we are ever running late, it's PhilJD's fault.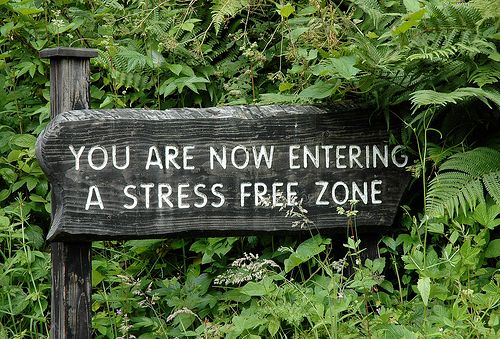 This Day in History
President John F. Kennedy laid to rest at Arlington; New details emerge about Iran-Contra affair; British forces leave New York; Elian Gonzalez rescued off Florida coast; Baseball's Joe DiMaggio born.
Breakfast Tunes
Something to Think about over
Coffee

Prozac
I have not failed. I've just found 10,000 ways that won't work.
Breakfast News
Obama administration admits review of Guantánamo cases will take years
The US government has acknowledged it will take "several more years" to review the cases of prisoners held at Guantánamo Bay, despite a promise made by Barack Obama in 2011 that all detainees would receive hearings within a year.

Just 19 of the 107 men still held at the controversial US facility in Cuba have so far received the so-called Periodic Review Board (PRB) hearing to determine whether they continue to pose a national security risk. Until now, the government has refused to even say when their cases might come up.
European banks sitting on €1tn mountain of bad debt, survey finds
European banks are sitting on bad debts of €1tn – the equivalent to the GDP of Spain – which is holding back their profitability and ability to lend to high street customers and businesses.

According to a detailed analysis of 105 banks across 21 countries in the European Union conducted by the European Banking Authority (EBA), the experience of Europe's banks to troubled customers is worse than that of their counterparts in the US.
'Too quiet' electric and hybrid cars create headache for US regulators
US regulators are grappling with new rules for electric and hybrid cars that are too quiet, leading to fears of collisions with cyclists and sight-impaired pedestrians unless the vehicles are fitted with artificial noise-making systems.

The National Highway Traffic Safety Administration estimates the odds of a hybrid vehicle being involved in a pedestrian crash are 19% higher compared with a gasoline-powered vehicle.

The car safety regulator has said that if the proposal were implemented there would be 2,800 fewer pedestrian and bicyclist injuries annually. There are about 125,000 such accidents each year.
Nazi-inspired ads for The Man in the High Castle pulled from New York subway
Amazon on Monday agreed to pull advertisements for a new television show featuring Nazi-inspired imagery from New York City's subway system, hours after Mayor Bill de Blasio called on the company to do so.

The advertisements for The Man in the High Castle completely wrap the seats, walls and ceilings of one train on the busy shuttle line that connects Times Square and Grand Central terminal in midtown Manhattan.

The show depicts an alternate reality in which Nazi Germany and Japan have divided control over the United States after winning World War Two.
Nestlé admits to forced labour in its seafood supply chain in Thailand
Impoverished migrant workers in Thailand are sold or lured by false promises and forced to catch and process fish that ends up in global food giant Nestlé's supply chains.

The unusual disclosure comes from Geneva-based Nestlé itself, which in an act of self-policing announced the conclusions of its year-long internal investigation on Monday. The study found virtually all US and European companies buying seafood from Thailand are exposed to the same risks of abuse in their supply chains.

Nestlé, among the biggest food companies in the world, launched the investigation in December 2014, after reports from news outlets and non-governmental organisations tied brutal and largely unregulated working conditions to their shrimp, prawns and Purina brand pet foods.
Must Read Blog Posts
Here's Some Redemption for the Federal Judge Who OK'd Voter ID Laws Charles Pierce, Esquire Poltics
Obama Administration Changed the Rationale for Why Assassinations Don't Violate the Assassination Prohibition emptywheel aka Marcy Wheeler, emptywheel
WTO Ruling on Dolphin-Safe Tuna Labeling Illustrates Supremacy of Trade Agreements
David Dayen, The Intercept
Welcome to the GOP's age of rage: Shocking new study shows how anger is fueling the Republican Party Heather Digby Parton, Salon
California Police Used Illegal Wiretap Warrants In Hundreds Of Drug Prosecutions Tim Cushing, Techdirt