Welcome to The Breakfast Club! We're a disorganized group of rebel lefties who hang out and chat if and when we're not too hungover we've been bailed out we're not too exhausted from last night's (CENSORED) the caffeine kicks in. Join us every weekday morning at 9am (ET) and weekend morning at 10:30am (ET) to talk about current news and our boring lives and to make fun of LaEscapee! If we are ever running late, it's PhilJD's fault.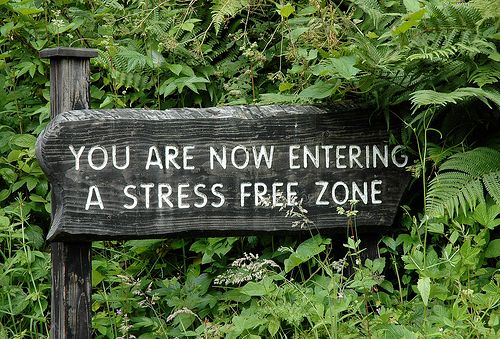 This Day in History
First human heart transplant performed; Industrial accident kills thousands in Bhopal, India; Hundreds of students arrested at the University of California at Berkeley; "A Streetcar Named Desire" opens on Broadway; Singer Ozzy Osbourne is born.
Breakfast Tunes
Something to Think about over
Coffee

Prozac
A man's character may be learned from the adjectives which he habitually uses in conversation.
Breakfast News
The other mass shooting that happened today in the United States
The rampage that claimed at least 14 lives in San Bernardino, Calif., isn't today's first mass shooting. Here's news you probably missed: A gunman in Savannah, Ga., shot four people early Wednesday, killing a woman and injuring three men.

Police haven't arrested a suspect, said Eunicia Baker, spokesperson for the Savannah Chatham Police Department. They also haven't released the names of the victims. The local media barely acknowledged the murder: One local television station covered it in three paragraphs.

And the world spun on.
Doctors' groups join Democrats to end ban on gun violence research funding
Doctors' groups joined Democrats on Wednesday in calling on the US Congress to lift the ban on the use of federal funds for gun violence research.

A collection of physicians' groups delivered a petition to the US Capitol signed by more than 2,000 doctors across America seeking a reversal of a 20-year ban that prohibits the Centers for Disease Control and Prevention (CDC) and the National Institutes of Health (NIH) to conduct research on gun violence.

A handful of House Democrats and physician advocates spoke on Capitol Hill about the urgency of reducing gun violence, which the doctors present said was now a public health crisis in America. Their comments came less than a week after a gunman opened fire at a Planned Parenthood facility in Colorado Springs, leaving three dead. Mere hours after the event, news broke of a mass shooting in San Bernadino, California, where multiple victims were reported.
Rahm Emanuel refuses to resign despite pressure over Laquan McDonald case
Pressure continues to mount on Chicago mayor Rahm Emanuel over the handling of the case of a black teenager shot 16 times by the city's police, one day after the mayor fired police superintendent Gary McCarthy.

Despite the public outcry over the handling of the case of 17-year-old Laquan McDonald, Emanuel has said he is not considering resigning over the scandal, which has led to widespread protests across the city throughout the last week. [..]

Questions have emerged about exactly when Emanuel watched the video of McDonald's shooting. He has said that he only saw it a week before its release, despite his administration fighting a costly legal battle to prevent its release to the public for almost a year. In an interview with Politico, Emanuel said that he did not watch it so that he would avoid having to answer questions about it. "If I watched it reporters would say 'if you get to see it, how come the public doesn't get to see it'."

Emanuel has also continued to be under pressure from politicians and activists to resign.
Pentagon accused of wasting millions on plush staff housing in Afghanistan
The Pentagon lavished nearly $150m of taxpayer money on villas with private security, flat screen TVs and three course meals for "special events" for US government staff in Afghanistan, an official watchdog has found.

The defense secretary, Ash Carter, is under pressure to explain why the Task Force for Business and Stability Operations (TFBSO) spent about a fifth of its budget on external residences in Kabul instead of accommodating the employees at American military or diplomatic bases.

The demand from John Sopko, head of the Special Inspector General for Afghanistan Reconstruction (Sigar), comes just a month after he questioned the Department of Defense's outlay of nearly $43m "for what is likely to be the world's most expensive gas station".
Hawaii Supreme Court Voids Telescope Construction Permit
A long-awaited Hawaii Supreme Court ruling Wednesday invalidating a construction permit for what would be one of the world's largest telescopes represents a major setback for the $1.4 billion project on a mountain astronomers tout for having perfect star-gazing conditions.

The ruling is a victory for protesters who say they are fighting the project to curb development, preserve Native Hawaiian culture and protect the Big Island's Mauna Kea, a mountain many consider sacred.

The court ruled that the state Board of Land and Natural Resources should not have issued a permit for the telescope before a hearings officer reviewed a petition by a group challenging the project's approval.
Kids Are Boycotting School Lunches They Say Are Worse Than Prison Food
Rotten pears, burned pizza, and fat-filled chicken patties and burgers. Those are just some of the unappetizing, often unhealthy lunch items being served to teens at Roosevelt High School on Chicago's Northwest Side—and some of the students have had enough. Starting Wednesday, they plan to boycott the gross cafeteria food, and they have launched a petition demanding that lunch offerings be improved.

The effort, called "The School Lunch Project: Culinary Denial," was created in November by civics students at the school. They hope to educate the public about the problem with the food they are being served and mobilize the 1,400 students at Roosevelt to stand up for better nutrition.
Breakfast Blogs
Civil Forfeiture Is a Civil Shitshow Charles Pierce, Esquire Politics
The GOP's insidious Christmas list: How congressional Republicans are planning to screw the country this holiday season David Dayen, Salon
Chicago Police Scandal Exposes Homan Square To New Criticism Kit O'Connell, ShadowProof
Donald Trump Is The Most Honest Man In Politics driftglass
Mom, My Barbie Needs A Better Firewall, Karl Bode, Techdirt