Welcome to The Breakfast Club! We're a disorganized group of rebel lefties who hang out and chat if and when we're not too hungover we've been bailed out we're not too exhausted from last night's (CENSORED) the caffeine kicks in. Join us every weekday morning at 9am (ET) and weekend morning at 10:30am (ET) to talk about current news and our boring lives and to make fun of LaEscapee! If we are ever running late, it's PhilJD's fault.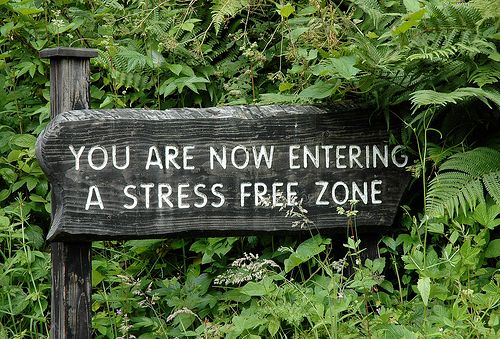 This Day in History
Apollo Eight astronauts orbit the moon; Ku Klux Klan is founded; Human voice first transmitted via radio; Suez Canal opened.
Breakfast Tunes
Something to Think about over
Coffee

Prozac
All truths are easy to understand once they are discovered; the point is to discover them.
<!–more>
Breakfast News
U.S. plans raids to deport families who surged across border
The Department of Homeland Security has begun preparing for a series of raids that would target for deportation hundreds of families who have flocked to the United States since the start of last year, according to people familiar with the operation.

The nationwide campaign, to be carried out by U.S. Immigration and Customs Enforcement (ICE) agents as soon as early January, would be the first large-scale effort to deport families who have fled violence in Central America, those familiar with the plan said. More than 100,000 families with both adults and children have made the journey across the southwest border since last year, though this migration has largely been overshadowed by a related surge of unaccompanied minors.
UK imam's US business visa 'revoked without explanation' before flight
A British imam whose business visa was revoked without explanation as he tried to board a flight to America has accused the US State Department of enacting the policies of Donald Trump "before he has received a single vote".

Ajmal Masroor, 44, is the second British Muslim over the past week to report that he had been recently barred from flying to the US, saying he was stopped by US embassy staff from boarding a Virgin flight from Heathrow to New York last week despite having travelled to the US multiple times already this year.

The imam, who stood at the UK general election in 2010 as a Liberal Democrat candidate, had been due to lead Friday prayers at a mosque in Queens, New York, and says he had plans to meet friends and family. "I went through all the security barriers, showed my boarding pass on my phone, I had my security check, bag checked and went all the way to the gates when I was taken aside by an American embassy staff," he told the Guardian.
Lech Wałęsa warns against 'undemocratic' curbs on court
Lech Wałęsa, the leader of Poland's Solidarity movement in the 1980s, has warned democracy is at risk after the country's rightwing governing party sought to curb the power of the constitutional court.

Wałęsa, who served as president for five years after the fall of communism, called for a referendum to reverse a law passed on Tuesday night by the Law and Justice party (PiS). That law would require the constitutional tribunal reach a two-thirds majority to issue rulings and block legislation, raising the bar from a simple majority. Thirteen of its 15 judges would have to be present for contentious cases, rather than nine as at present.

Critics say the law virtually eliminates the court as a check on the power of the government, which controls both houses of parliament after October elections.
At least six dead as tornadoes and storms sweep across US
At least six people have died after a storm system forecasters called "particularly dangerous" swept across the country on Wednesday.

Tornadoes touched down in Indiana and Mississippi, where three were killed. A tree blew over onto a house in Arkansas, killing an 18-year-old woman and trapping a one-year-old child inside, authorities said. Rescuers pulled the toddler safely from the home. Two others were killed in Tennessee.

Authorities in Mississippi did not have details of those dead after multiple tornadoes hit the state.

In Benton County, where two deaths occurred and at least two people were missing, search-and-rescue crews were doing a house-by-house search to make sure residents were accounted for.
Caught on tape! Wild crows use tiny cameras to film themselves using tools
Two species on Earth are known to use hook-shaped tools: humans and New Caledonian crows. And now, for the first time, the people have caught the birds using them on camera.

There are crows all over the world, but the species on New Caledonia, a forested island in the South Pacific, are renowned for their ability to make and use tools. Among other things, they fashion sticks into sharp poking instruments and use them to "fish" for wood-boring larvae hiding in dead wood or tree trunks.

In a new study, scientists describe how they captured some of the crows' most complex handiwork on video, thanks to specialized miniature cameras and 19 avian auteurs.

"We'd seen it before and other researchers had seen it, but nobody had managed to shoot any videos," said Christian Rutz, a behavioral ecologist at the University of St. Andrews in Scotland and coauthor of the study, published this week in Biology Letters.
Breakfast Blogs
The Republicans Crying About Trump Should Admit They Helped Create Him Charles Pierce, Salon
The Pentagon's Latest Scheme to Keep Nearly 2,000 Detainee Abuse Photos Secret Kevin Gosztola. ShadowProof
NSA Helped British Spies Find Security Holes In Juniper Firewalls Glenn Greenwald and Ryan Gallagher, The Intercept
Hellraisers Journal: Mother Jones-"Among the comrades we extol, Thy name shall blazon on the scroll." JayeRaye, causcus99percent
Fourth Amendment Update: 'Community Caretaking' Narrowly Defined; 'Inevitable' Discovery No Excuse For Illegal Discovery Tim Cushing, Techdirt