Welcome to The Breakfast Club! We're a disorganized group of rebel lefties who hang out and chat if and when we're not too hungover we've been bailed out we're not too exhausted from last night's (CENSORED) the caffeine kicks in. Join us every weekday morning at 9am (ET) and weekend morning at 10:30am (ET) to talk about current news and our boring lives and to make fun of LaEscapee! If we are ever running late, it's PhilJD's fault.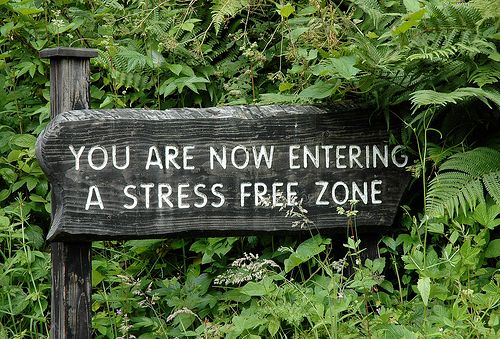 This Day in History
Thomas Edison demonstrates light bulb; The United States winds down the Marshall Plan; Actor Anthony Hopkins, composer Jule Styne and musician Donna Summer are born.
Breakfast Tunes
Something to Think about over
Coffee

Prozac
If man does find the solution for world peace it will be the most revolutionary reversal of his record we have ever known.
Breakfast News
Brussels cancels new year celebrations over terror fears
Authorities in Brussels have cancelled this year's new year celebration plans over fears of a terrorist attack, on the same day that Turkey announced the foiling of a holiday attack plot.

In Ankara, police detained two suspected Islamic State militants believed to be planning suicide bombings during new year celebrations in the capital city's heart. "They were caught before they had the opportunity to take action," said the office of the chief prosecutor of Ankara, Turkey's capital.

The men were detained in a raid on a house in the low-income Mamak neighborhood, where police seized a suicide vest armed with a bomb, a second explosive device that was fortified with ball bearings and metal sticks and concealed inside a backpack, as well as bomb-making equipment, according to the prosecutor's office.
Paris tones down new year celebrations in wake of terror attacks
Erik Modenese scans the half-filled terraces of the bars, cafes and restaurants lining rue Montorgueil in central Paris, and ruminates that nearly seven weeks after the deadly 13 November terror attacks, business – and life – has yet to return to normal.

"We're all still around 10% lower than usual despite the magnificent spring-like weather. New Year's Eve activity will be down too," says Modenese, manager of the Le Compas restaurant-bar north of les Halles which, like other Parisian bars and clubs, saw business slump by nearly half following the attacks.

"Parisians are finally starting to go out again, but the tourists still aren't back in big numbers," he says. "The attacks are still having an impact."
Facebook 'disappointed' by shutdown of free internet service in Egypt
Facebook says a programme that had been giving free basic internet services to more than 3 million Egyptians has been shut down.

In a statement to the Associated Press on Wednesday, Facebook says it is "disappointed" by the shutdown and hopes to "resolve this situation soon" so the programme can be restored.

It says the service, which will no longer be available as of Wednesday 30 December, provided internet access without data charges to more than a million people who were not previously connected.

The programme, launched with Etisalat Egypt, had been in place for some two months and was recently highlighted at an entrepreneurship fair in Cairo. It was not immediately clear why the program had been halted.
E-cigarettes may be 'no better' than regular cigarettes
The e-cigarette – the smoking alternative that has gone from nothing to a sprawling, unregulated multibillion dollar business in less than a decade – could be "no better" than traditional cigarettes, according to a new study.

Research published in the Journal of Oral Oncology claims to have demonstrated that vapour from the electronic devices may damage DNA or even kill human cells in laboratory experiments.

The study, which its authors admit is inconclusive, comes after public health officials in Europe, the US and the UK have backed the use of e-cigarettes to help people quit smoking.
Woman whose body turns food into alcohol beats drink-drive charge
Drunken-driving charges against a woman in upstate New York have been dismissed based on an unusual defence: her body is a brewery.

The woman was arrested while driving with a blood-alcohol level more than four times the legal limit. She then discovered she has a rare condition called "auto-brewery syndrome", in which her digestive system converts ordinary food into alcohol, her lawyer Joseph Marusak said.

A town judge in the Buffalo suburb of Hamburg dismissed the charges after Marusak presented research by a doctor showing the woman had the previously undiagnosed condition in which high levels of yeast in her intestines fermented high-carbohydrate foods into alcohol.
Breakfast Blogs
Can We Talk For a Minute About the Nuclear Threat? Charles Pierce, Esquire Politics
The Origins of Totalitarianism: Interlude on the Tea Party Ed Walker, emptywheel
1% Still Beating The Crap Out Of The Tax Code Dan Wright, ShadowProof
A bad choice Digby, Hullabaloo
One Of Congress's Biggest Defenders Of NSA Surveillance Suddenly Aghast That NSA May Have Spied On Him Nike Masnick, Techdirt