Welcome to The Breakfast Club! We're a disorganized group of rebel lefties who hang out and chat if and when we're not too hungover we've been bailed out we're not too exhausted from last night's (CENSORED) the caffeine kicks in. Join us every weekday morning at 9am (ET) and weekend morning at 10:30am (ET) to talk about current news and our boring lives and to make fun of LaEscapee! If we are ever running late, it's PhilJD's fault.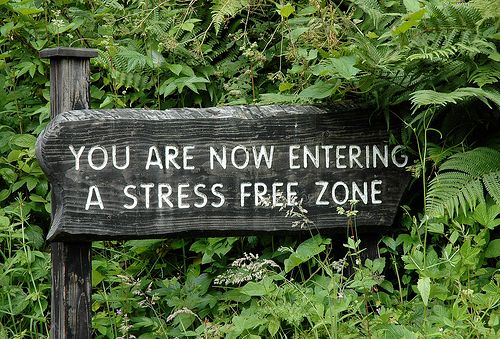 This Day in History
Highlights of this day in history: a Cold War prisoner exchange; boxer Mike Tyson convicted of rape; Arthur Miller's 'Death of a Salesman' opens on Broadway; Bob Dylan's 'The Times They Are a Changin" released.
Breakfast Tunes
Something to Think about over
Coffee

Prozac
Because things are the way they are, things will not stay the way they are.
Breakfast News
Average gas price in US drops below $2 a gallon for the first time since 2004
For the first time since 2004, US drivers are expected to pay on average less than $2 a gallon for gasoline, the government said on Tuesday.

They can thank the huge glut of oil around the globe.

The US Energy Information Administration (EIA) said in its monthly short-term energy outlook that regular gasoline will average $1.98 a gallon nationwide in 2016. The last time oil averaged less than $2 for a full year was 2004, which was also the last time gasoline at stations in some states fell below $1 a gallon.

The pump savings are a direct result of the 70% collapse in crude oil prices since mid-2014. Earlier on Tuesday, the International Energy Agency (IEA) said the supply of oil is set to outpace demand again this year, keeping a lid on any expected price increases. Global supplies could exceed demand by as much as 2m barrels a day in the first quarter, the agency said.
Texas prosecutor officially disbarred for sending innocent man to death row
A Texas legal disciplinary board upheld a decision to disbar a prosecutor who oversaw a case that sent an innocent man to death row.

The board on Monday affirmed an earlier decision that found Charles Sebesta extracted false confessions and withheld testimony to convict Anthony Graves, who spent 18 years in prison before he was exonerated.

The Texas supreme court-appointed board of disciplinary appeals said Sebesta's behavior in the case was "egregious".

Graves was imprisoned from August 1992 until October 2010 for being an accomplice in starting a fire that killed a grandmother and five children outside of Houston in 1992. Graves spent 12 of those years on death row, nearing execution twice.
Google computers qualify as drivers in automated cars, US government says
Google has managed to persuade the US government that the tech company's computers should be defined as the "drivers" of a growing fleet of autonomous vehicles rather than humans.

In a significant precedent for Google and other companies developing autonomous car technology, the National Highway Transportation Safety Administration (NHTSA) has ruled that the software behind some automated cars should be considered the driver.

The decision was contained in a letter sent last week from the federal agency to Google, now a unit within a wider company named Alphabet. The letter was first reported by Reuters on Tuesday.

For automakers, it is a key step in being able to mass-produce self-driving vehicles and sell them to consumers. And on a philosophical level, it's the most high-profile instance in which a federal agency has said a computer fits the legal definition of a human.
Burning Man tickets just got even more expensive thanks to new Nevada tax
Burning Man tickets will be even more expensive this year thanks to a new Nevada entertainment tax that the state is requiring the festival to impose.

The price for the majority of tickets to the massive summer event in the Black Rock Desert, three hours north of Reno, has climbed from $390 to $424 for an individual ticket due to a 9% state tax that organizers have unsuccessfully tried to fight over the past month.

The festival, which attracts 70,000 people to the week-long event at the end of August, has faced growing criticism in recent years that despite its guiding principle of "radical inclusion", the event is inaccessible to low-income people and is overwhelmingly white.

The price increase, which organizers confirmed this month, is likely to further deter those who are hesitant to spend hundreds of dollars on a ticket, which does not include additional expenses related to supplies, travel and preparation.
Music publisher agrees to pay $14m to end Happy Birthday song lawsuit
The world could be free to sing Happy Birthday without being sued by as early as next month.

In a settlement filed with courts on Monday, music publisher Warner/Chappell agreed to pay $14m to end the lawsuit challenging its right to Happy Birthday To You – possibly the world's most famous song.

The tune has a long contentious history stretching back to the late 19th century. Warner/Chappell bought the rights for $22m in 1988 and has since made an estimated $2m a year licensing the song for movies and TV.

But back in September, US district judge George H King ruled that Warner/Chappell did not own the lyrics to the song, just some of its musical arrangements. Next month, King will get to approve the settlement filed on Monday, making the song available to the public.
Breakfast Blogs
GOP Candidates Compete Over Who Will Commit Most War Crimes Once Elected Murtaza Hussain and Dan Froomkin, The Intercept
It Was Morning in Ronald Reagan's America. Just Not Central America. Charles Pierce, Esquire Politics
The Unnamed Network Provider Exposing our Infrastructure emptywheel aka Marcy Wheeler, emptywheel
Donald Trump piles on the B.S.: During New Hampshire victory speech, all he does is double down on extremist nonsense Amanda Marcotte, Salon
It's a special club and you're not in it: Being in the same social class as the Wall Street bank you're borrowing from pays off — just ask Timothy Geithner David Dayen, Salon
Government Lawyers Think Open Records Reform Proposal Hands Over Too Much Power To The People Tim Cushing, Techdirt