Welcome to The Breakfast Club! We're a disorganized group of rebel lefties who hang out and chat if and when we're not too hungover we've been bailed out we're not too exhausted from last night's (CENSORED) the caffeine kicks in. Join us every weekday morning at 9am (ET) and weekend morning at 10:30am (ET) to talk about current news and our boring lives and to make fun of LaEscapee! If we are ever running late, it's PhilJD's fault.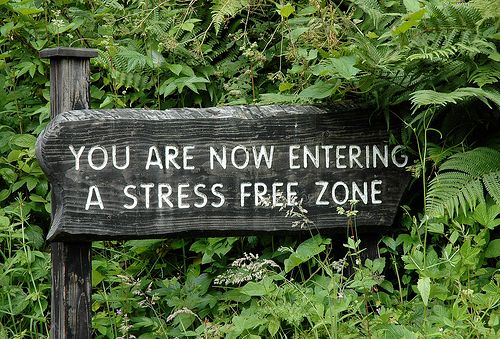 This Day in History
Bruno Richard Hauptmann convicted in the Lindbergh baby kidnap-murder; The World War II bombing of Dresden begins; Konstantin Chernenko becomes Soviet leader; Peter Gabriel born; Waylon Jennings dies.
Breakfast Tunes
Something to Think about over
Coffee

Prozac
You do what you can for as long as you can, and when you finally can't, you do the next best thing. You back up but you don't give up.

Read more at http://www.brainyquote.com/quotes/quotes/c/chuckyeage181494.html#zYDifKpcZ9rgYEzw.99
Breakfast News
Plenty of unfinished business in the deal to end Syria's civil war
Within hours after a late-night deal was forged here to stop Syria's four-year civil war, reality and the fine print began to sink in.

The deadline to stop bombing is a week away, and Russia retains the right to continue its attacks against groups it deems "terrorists." Along the Turkey-Syria border, where tens of thousands of Syrian civilians have been marooned since fleeing the bombs that continued to fall Friday, refugees were skeptical of deliverance.

Some Washington think tanks described the deal as a victory for Russia, enabling it to consolidate the territorial gains its bombing campaign has won President Bashar al-Assad in recent weeks.

Opposition political representatives, who last week refused to enter negotiations with the government until relief began to flow, said they would wait and see. An international task force, meeting in Geneva to organize aid operations, adjourned without announcing anything. Humanitarian organizations voiced despair at the delay.
US intelligence head warns of Isis chemical attack capability
The director of US National Intelligence has warned that Islamic State (Isis) "would like to use chemical weapons" in an attack on America.

Speaking alongside Robert Hannigan, the head of GCHQ, at an annual global security conference in Munich on Friday, James Clapper said the terror group has procured chemical weapons, and appears to have used them numerous times in its war to create its self-declared caliphate in Syria and Iraq.

Both the Syrian regime and rebel groups have accused the others of using chemical weapons during the five-year conflict. In August 2015, testimony from doctors and experts fuelled claims that civilians near the Syrian city of Aleppo had been victims of an Isis attack involving a chemical agent that was most likely mustard gas. Isis is also known to have seized chemical weapons factories in Iraq.
US and Cuba to formalise deal allowing 20 flights a day between countries
US and Cuban officials are scheduled to sign an agreement on Tuesday that will allow up to 20 scheduled flights a day between the communist island nation and the US.

The agreement, which had been expected since Barack Obama announced an easing of travel restrictions and normalising of trade relations last year, will allow commercial carriers to operate between Cuba and any city in the US for the first time in half a century.

The US deputy assistant secretary of state for transportation affairs, Thomas Engle, characterised the agreement, which will be signed in Havana next week, as "a very positive development". It will allow 20 flights a day to Havana and as many as 10 per day to each of the nine other international airports in the country.

The loosening of restrictions is expected to further speed up the rapid transformation of Cuba's US-focused tourism business. While US law technically prohibits travel to Cuba for tourism, the country has long been a destination for American travellers willing to undergo the formality of passing through the Bahamas, Canada or Mexico on their journey.
Egyptian Doctors Revolt Against Escalating Police Abuses
When a doctor at a Cairo hospital told a police officer that his cut didn't require stitches, the response was startling and brutal. Police beat up the doctor and a colleague and dragged them off into custody.

The incident spiraled into protests by thousands of doctors in the Egyptian capital on Friday, a rare show of public outrage over police abuses that rights groups say have escalated in the country. Such public demonstrations have become unusual in Egypt, where tens of thousands of political dissidents have been arrested and street protests without prior police permits have been banned since 2013.

While protesters gathered outside the building of the doctors' union, known as the Egyptian Medical Syndicate, inside members called for the resignation of the health minister — in part because of his lack of support — and threatened to go on partial strike.
France prepares to bulldoze half of Jungle migrant camp
France intends to bulldoze half of the makeshift Jungle camp in Calais and authorities have given one week's warning to between 800 and 1,000 migrants and refugees to leave a seven-hectare southern section of the site.

The Calais prefect, Fabienne Buccio, told Le Monde she intended to reduce the size of the camp by about half.

"The time has come to move on, no one must live in the southern part of the camp, everyone must leave this section," she told Agence France-Presse, estimating that some 800 to 1,000 people would be affected.

Buccio said she and her staff would offer those leaving the camp a place in an alternative, purpose-built facility created using converted shipping containers. Alternatively, they could be helped to leave and travel to other accommodation centres in France.
Breakfast Blogs
Yes, the Protesters at the Democratic Debate Have the Right Idea Charles Pierce, Esquire Politics
Elizabeth Warren Catches Investment Advisers Fibbing David Dayen, The Intercept
Flint: The Legionnaires Will Be What Brings Criminal Charges emptywheel aka Marcy Wheeler, emptywheel
Voter ID and GOP women: acceptable losses Tom Sullivan, Hullabaloo
If The CIA Apologizes For Lying About Torture, But Doesn't Tell Anyone About The Apology, Does It Really Count? Mike Masnick, Techdirt