Welcome to The Breakfast Club! We're a disorganized group of rebel lefties who hang out and chat if and when we're not too hungover we've been bailed out we're not too exhausted from last night's (CENSORED) the caffeine kicks in. Join us every weekday morning at 9am (ET) and weekend morning at 10:30am (ET) to talk about current news and our boring lives and to make fun of LaEscapee! If we are ever running late, it's PhilJD's fault.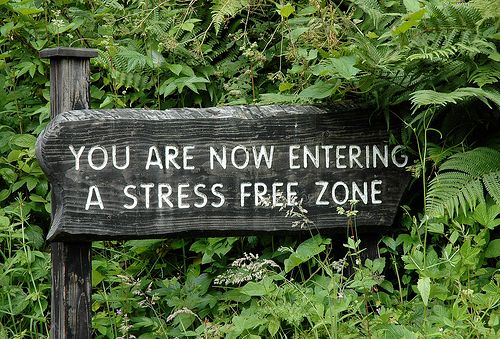 This Day in History
President Franklin Roosevelt dies; The American Civil War begins with the attack on Ft. Sumter; Yuri Gagarin is the first man to fly in space; Space Shuttle Columbia lifts off on its first mission; Late night TV host David Letterman born.
Breakfast Tunes
Something to Think about over
Coffee

Prozac
The spirit of jazz is the spirit of openness.
Herbie Hancock
Breakfast News
Demand for World Bank loans nears crisis levels
Demand for loans from the World Bank has reached levels unsurpassed outside of financial crises as developing countries struggle to cope with the weakness of the global economy.

Ahead of its half-yearly spring meeting in Washington later this week, the Bank said it expected to lend more than $150bn (£105bn) in the four years from 2013 – a period when global economic activity repeatedly failed to match expectations.

The Bank said its growth forecast of 2.9% for 2016 already looked under threat after a deterioration in the outlook since the start of the year, adding that it was increasing its financial help to both middle-income and the least-developed countries.

Those developing countries that rely heavily on exports of commodities have been hard hit over the past two years by the slowdown in China, which has led to a crash in the cost of oil and industrial metals.
Egypt's president under fire over Red Sea islands transfer to Saudi Arabia
Egypt's president, Abdel Fatah al-Sisi, has been criticised at home and abroad for agreeing to transfer two Red Sea islands to Saudi Arabia that have been controlled directly from Cairo for more than 60 years.

The deal on Tiran and Sanafir paves the way for the construction of a bridge linking Saudi Arabia to Sharm el-Sheikh, at the tip of the Sinai peninsula. It was announced at the weekend during a visit by King Salman of Saudi Arabia.

The agreement, which the government said had been negotiated over six years, immediately became embroiled in the polarised politics of Egypt and the geopolitical rivalries of a bitterly divided Middle East.
Ex-CIA agent loses extradition appeal in Portuguese court
Portugal's supreme court has rejected a former CIA operative's appeal against extradition to Italy to serve a six-year sentence for her part in an "extraordinary rendition" programme.

A court official said Sabrina de Sousa's only remaining recourse is to appeal to Portugal's constitutional court, arguing her extradition order is unconstitutional.

De Sousa was among 26 Americans convicted in absentia in Italy for the 2003 kidnapping of an Egyptian cleric in Milan, when she was working in the country under diplomatic cover.

Hassan Mustafa Osama Nasr – known as Abu Omar – was kidnapped by US agents in 2003 while walking down a street in Milan, allegedly with the knowledge and help of at least some Italian authorities.
Mass coral bleaching now affecting half of Australia's Great Barrier Reef
The mass coral bleaching event smashing the Great Barrier Reef has severely affected more than half its length and caused patches of bleaching in most areas, according to scientists conducting an extensive aerial survey of the damage.

"The good news with my last flight is that I found 50 reefs that weren't bleached, so that may be the southern boundary," said Terry Hughes from James Cook University. Hughes is the head of the national coral bleaching task force, which has been conducting flights over the length of the reef, mapping bleached areas and recording the severity of the damage.

Climate change and a strong El Niño have caused hundreds of kilometres of the reef to bleach, as the higher water temperatures stress the coral, and they expel their symbiotic algae. If the bleaching is bad enough, or the temperatures remain high for long enough, the corals die, putting the future of reefs at risk.
Zika virus: health officials say $1.9bn urgently needed to tackle spread in US
Top health officials have expressed concern about the threat posed to the US by the Zika virus, saying the mosquito that spreads it is now present in about 30 states and hundreds of thousands of infections could appear in Puerto Rico.

At a White House briefing on Monday, they stepped up pressure on the Republican-led Congress to pass about $1.9bn (£1.3bn) in emergency funding for Zika preparedness that the Obama administration requested in February.
Breakfast Blogs
When Glenn Beck Quotes Martin Luther King, We All Lose Charles Pierce, Esquire Politics
Camille Paglia Sorts Out Reproductive Freedom For You Scott Lemieux, Lawyers, Guns & Money
Obama SEC Pick Lisa Fairfax in Limbo Because of Lack of Substance on Everything, Not Just Corporate Political Spending Disclosure David Dayen, naked capitalism
Inside Erik Prince's Treacherous Drive to Build a Private Air Force Jeremy Scahill and Matthew Cole, The Intercept
CIA Officers Didn't Carry Out Waterboarding emptywheel aka Marcy Wheeler, emptywheel