Welcome to The Breakfast Club! We're a disorganized group of rebel lefties who hang out and chat if and when we're not too hungover we've been bailed out we're not too exhausted from last night's (CENSORED) the caffeine kicks in. Join us every weekday morning at 9am (ET) and weekend morning at 10:30am (ET) to talk about current news and our boring lives and to make fun of LaEscapee! If we are ever running late, it's PhilJD's fault.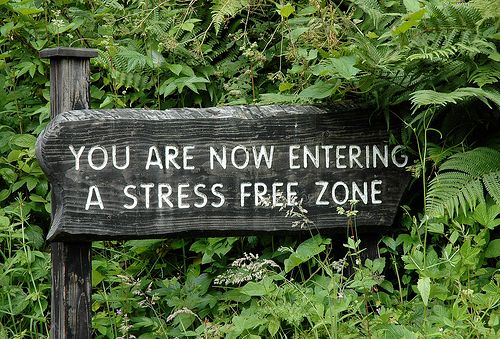 This Day in History
William Shakespeare born, dies 52 years later on same day; MLK Jr. assassin James Earl Ray dies at age 70; Cesar Chavez dies at age 66; Hank Aaron begins climb to throne home run king.
Breakfast Tunes
Something to Think about over
Coffee

Prozac
When you've married someone who's been at war, there is nothing you can do that compares to that level of selflessness and bravery.
Breakfast News
CIA torture program: victims' lawsuit can move forward, judge says
A federal judge in eastern Washington state has ruled for the first time ever that a civil lawsuit brought by victims of the CIA torture program can move forward.

After hearing attorneys for the two contract psychologists who created the torture program post up against American Civil Liberties Union (ACLU) lawyers representing three victims of the program's most brutal techniques, senior federal judge Justin L Quackenbush said he could not dismiss the case.
James Clapper pressed for number of citizens US collects data on
US lawmakers are pressing the nation's top intelligence official to estimate the number of Americans ensnared in email surveillance and other such spying on foreign targets, saying the information was needed to gauge possible reforms to the controversial programs.

Eight Democrats and six Republicans made the request to director of national intelligence James Clapper in a letter seen by Reuters on Friday, reflecting the continued bipartisan concerns over the scope of US data espionage.
Virginia restores voting rights to felons, barred from ballot box since civil war
Governor Terry McAuliffe of Virginia has paved the way for more than 200,000 convicted felons to be eligible to vote with a historic executive order announced on Friday.

McAuliffe, a Democrat, declared "a day for celebration" in remarks outside the state Capitol. The action, he said, would help overturn a history of suppressing the black vote in Virginia, where felons have been barred from voting since the civil war.
World governments vow to end fossil fuel era at UN climate signing ceremony
More than 170 governments declared an end to the fossil fuel era on Friday, using the signing ceremony for the landmark Paris agreement as an occasion to renew their vows to fight climate change.

The outpouring of support – the largest ever single-day turn-out for a signing ceremony – underscored strong international commitment to deliver on the promises made in Paris last December to avoid a climate catastrophe, the leaders said.
Climate deal won't stop Great Barrier Reef from getting 'cooked', say Greens
Australia's lack of follow-through on climate change will leave the Great Barrier Reef "completely cooked" despite it signing the Paris climate deal, the Greens say.

The federal environmental minister, Greg Hunt, has joined leaders from 170 other countries in New York to sign the Paris Agreement to limit global warming by at least 2C.

Hunt says Australia will beat its Kyoto emission reduction targets by 78m tonnes and meet a 2030 target of reducing emissions by 26% to 28% below 2005 levels.
Norwegian fighter jet helps save dying patient
Quick-thinking medical staff in Norway saved a patient's life by calling in a fighter jet to whisk live-saving medical equipment from another hospital.

The dying patient urgently needed a special lung and heart procedure called extracorporeal membrane oxygenation, but the hospital in the town of Bodø in central Norway had neither the equipment nor the skills to carry it out.

However, a hospital in Trondheim, about 280 miles (450km) south, did have a machine available, and staff contacted the air force on 4 April for help in transporting the equipment. The request reportedly came just as two F-16 fighter jets were preparing to take off from an airbase nearby.
Breakfast Blogs
Minneapolis Will Never Be the Same Charles Pierce, Esquire Politics
Former Top Holder Aide Says Back Door Searches Violate Fourth Amendment; FISC Judge Thomas Hogan Doesn't Care emptywheel aka Marcy Wheeler, emptywheel
Liberals are the Unacknowledged Legislators of the World* driftglass at his blog
Why Are Bankrupt Oil Companies Still Pumping? Michael McDonald, naked capitalism
Expanding Unconstitutional Backdoor Searches Of Surveillance Data Is Easy: Just Change What Words Mean Mike Masnick, Techdirt