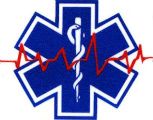 Welcome to the Stars Hollow Gazette's Health and Fitness News weekly diary. It will publish on Saturday afternoon and be open for discussion about health related issues including diet, exercise, health and health care issues, as well as, tips on what you can do when there is a medical emergency. Also an opportunity to share and exchange your favorite healthy recipes.
Questions are encouraged and I will answer to the best of my ability. If I can't, I will try to steer you in the right direction. Naturally, I cannot give individual medical advice for personal health issues. I can give you information about medical conditions and the current treatments available.
You can now find past Health and Fitness News diaries here.
Green Garlic Gives Tabbouleh a Punch of Spring
After a winter of shriveling, sprouting cloves, the warming weather brings new garlic shoots, ready for plucking. This neonatal green garlic is a boon for those enthralled by the stinking rose, yet it's mellower and fresher than the white, papery heads one gets during the rest of the year.

Available from April through June, green garlic looks like scallions with floppy, leafy tops and slender white stalks. All of the plant is edible, including any bulbs swelling from the root ends. The bulb is what eventually forms cloves and grows into a garlic head. But while still young, those tender bulbs are juicy and sweet, with just a hint of the pungency they develop after maturation. And the greens are wonderfully herbal, with an allium tang.

You can use green garlic anywhere you'd use scallions — in salads, compound butters or pesto-like sauces. Or treat it like regular mature garlic and purée it into hummus, pesto or aioli. Or sauté it as the base of a soup, stew or sauce. Green garlic may not be as intense as mature garlic, but it has the freshness of youth on its side. And the moment to seize it is now.

~ Melissa Clark ~
Green Garlic Tabbouleh
Instead of the salad relying solely on parsley, the green garlic stems add intensity and pungency to the mix, while a touch of mint adds freshness. You can tone down the garlic flavor by increasing the parsley-to-green-garlic ratio if you like, or vice versa.
Seared Pork Cutlets With Green Garlic Salsa Verde
I also added garlic chives to the mix just because I saw them at the farmers' market and figured a little more garlic flavor could only help.
Green Garlic Toast
If you're not using it immediately, the green garlic butter will freeze well for up to 3 months. And the piquant butter can also be used to cook eggs, or tossed with asparagus, pasta or rice.
Green Garlic and Butter Clams