Welcome to The Breakfast Club! We're a disorganized group of rebel lefties who hang out and chat if and when we're not too hungover we've been bailed out we're not too exhausted from last night's (CENSORED) the caffeine kicks in. Join us every weekday morning at 9am (ET) and weekend morning at 10:30am (ET) to talk about current news and our boring lives and to make fun of LaEscapee! If we are ever running late, it's PhilJD's fault.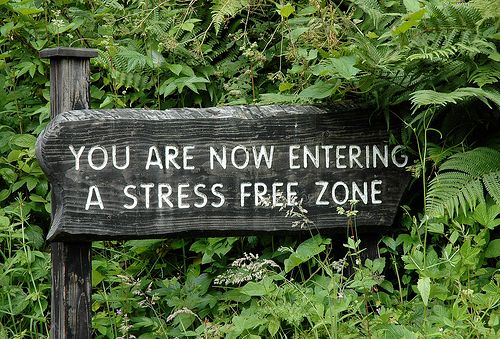 AP's Today in History for May 29th
Mount Everest was conquered as Edmund Hillary and Tensing Norgay became the first to reach the summit. John F. Kennedy born in Brookline, Mass. Patrick Henry denounced the Stamp Act before Virginia's House of Burgesses.
Imagine if the script called for french horn. Worth watching for the first couple jokes. After that it's just like every other TED talk. It's about trying not to be a Seinfeld, be your best self, yada yada yada.
Something to Think about, Breakfast News & Blogs Below

German rightwing party in row over Jerome Boateng 'neighbour' comments
Agencies,The Guardian
A leading member of Germany's main nationalist party has been criticised for saying many people would not want the international footballer Jerome Boateng as a neighbour, in an apparent reference to the player's ethnicity.

Alexander Gauland, the deputy leader of the anti-immigration party Alternative für Deutschland (AfD), was quoted on Sunday as telling the Frankfurter Allgemeine Zeitung newspaper: "People find him good as a footballer. But they don't want to have a Boateng as their neighbour."

Germany's national team has long reflected the varied ethnic backgrounds of its population. Berlin-born Boateng, widely seen as one of the best defenders in the world, has played 57 games for Germany and was a key player in its 2014 World Cup-winning team. …

Protests grow as Greece moves refugees to warehouses 'not fit for animals'
Mark Townsend, The Guardian
Conditions inside a network of new permanent refugee camps in Greece have been described as so bleak and lacking in basic amenities that they are "not fit for animals". Around 3,000 refugees were last week transported to the sites after a vast makeshift camp at Idomeni, near Greece's border with Macedonia, was finally cleared by police.

Photographic evidence and the first accounts from volunteers allowed inside some of the military-run accommodation blocks reveal a dire lack of amenities such as running water, and filthy conditions in derelict warehouses that appear unfit for habitation.

The closure of Idomeni also means that 4,000 men, women and children remain unaccounted for following the demolition of what was Europe's largest makeshift refugee camp. The missing refugees, including an undefined number of unaccompanied minors, are thought to be living on the streets of Greek cities such as Thessaloniki, hiding in forests near the Macedonian border or to have been taken by smugglers north into Europe. …

Emails Show TPP 'Collusion' Between Big Banks & Obama Administration
Nadia Prupis, Common Dreams
A series of emails released Friday show what activists describe as "collusion" between U.S. Trade Representative Michael Froman and Wall Street executives to push for the passage the controversial Trans-Pacific Partnership (TPP).

The emails (pdf), obtained through a Freedom of Information Act (FOIA) request by the group Rootstrikers, which organizes against money in politics, include a message to Froman from a managing director at Goldman Sachs urging him to push for "robust commitments" on Investor-State Dispute Settlement (ISDS) provisions—which allow private corporations to sue governments for perceived loss of profits—to be included in the divisive trade deal.

"I wanted to underscore how important it is for the financial services industry to get robust commitments on ISDS in the agreement… denying our industry the same rights as enjoyed by every other sector would be terribly unfortunate," the email states.
…
Kurt Walters, campaign director at Rootstrikers, said Friday, "Wall Street knows it can get favors in closed door negotiations that could never survive the light of day in Congress. One thing has been consistent during Michael Froman's frequent trips through the Wall Street-to-Washington revolving door: He's repeatedly used his official positions to deliver for his friends at the biggest banks on Wall Street." …

U.S.-led coalition troops seen near front line in new Iraq offensive
Isabel Coles, Reuters
Servicemen from the U.S.-led coalition were seen near the front line of a new offensive in northern Iraq launched on Sunday by Kurdish peshmerga forces that aims to retake a handful of villages from Islamic State east of their Mosul stronghold.

A Reuters correspondent saw the soldiers loading armored vehicles outside the village of Hassan Shami, a few miles east of the frontline. They told people present not to take photographs.

They spoke in English but their nationality was not clear. Reuters had earlier reported that they were American but this could not be confirmed officially. …
Something to Think about over
Coffee

Prozac

Dog day: Officer finds 911 caller, now both lost in woods
BIRMINGHAM, Ala. (AP) — A police officer dashed into the woods alone to search for a man who called 911 saying he ran into forest to escape two armed men.

The gunmen were never found, and the officer soon located the distress caller, but now neither of them could find their way back to the street.

And so it went for three hours in the forest in Birmingham, Alabama, where it took a police K9 unit to track them down.

Birmingham media reported Friday that police would not identify the rescued officer. A spokesman tried to defend him.

Lt. Sean Edwards said "the woods are very difficult to walk through … The officer was trying to clear a path here, clear a path there, and got turned around a little bit."