Welcome to The Breakfast Club! We're a disorganized group of rebel lefties who hang out and chat if and when we're not too hungover we've been bailed out we're not too exhausted from last night's (CENSORED) the caffeine kicks in. Join us every weekday morning at 9am (ET) and weekend morning at 10:30am (ET) to talk about current news and our boring lives and to make fun of LaEscapee! If we are ever running late, it's PhilJD's fault.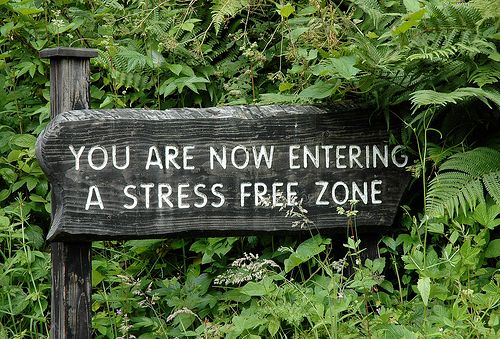 Nine black students escorted into Little Rock's Central High School; President Woodrow Wilson collapses; Author William Faulkner born; TV's Barbara Walters and movie actor-producer Michael Douglas born.
Something to Think about, Breakfast News & Blogs Below

Former Wells Fargo workers file $2.6bn class action lawsuit amid quota scandal
Reuters
Two former Wells Fargo employees have filed a class action in California seeking $2.6bn or more for workers who tried to meet aggressive sales quotas without engaging in fraud and were later demoted, forced to resign or fired.

The lawsuit on behalf of people who worked for Wells Fargo in California over the past 10 years, including current employees, focuses on those who followed the rules and were penalized for not meeting sales quotas.

"Wells Fargo fired or demoted employees who failed to meet unrealistic quotas while at the same time providing promotions to employees who met these quotas by opening fraudulent accounts," said the lawsuit, which was filed on Thursday in California superior court in Los Angeles County. …

Charlotte police release footage of fatal Keith Scott shooting
Alan Yuhas and Oliver Laughland, The Guardian
Charlotte police on Saturday released footage of the fatal police shooting of Keith Scott, a 43-year-old African American man whose death precipitated both riots and peaceful protests in North Carolina this week.

In two sets of video of the incident on Tuesday, one from a body camera and another from a police cruiser dashboard, cameras recorded the altercation between officers and Scott.

At a press conference on Saturday evening, members of Scott's family welcomed the release of the footage but argued it offered no concrete evidence that the 43 year-old was armed at the time he was killed. …

Baltimore man who called 911 for help dies after being punched by police
Baynard Woods, The Guardian
A 21-year-old man died in a hospital near Baltimore on Wednesday, after an altercation with county police officers who repeatedly punched him as they responded to a call for an ambulance.
…
"Officer Bowman is the one that when he arrived, really started wailing on Mr Boyd, meaning Mr Boyd was on the ground in a prone position and Bowman sat on him, almost straddled his back, and put his left arm under Boyd's neck and pulled his head up in a choking fashion."
…
Boyd's grandmother, Linda Burch, told the Baltimore Sun: "I kept telling them stop before they hurt him because I told them they could kill him like that. They told me to go across the street before they lock me up." …

Baby lobsters in hot water as ocean temperatures rise
Associated Press
Baby lobsters might not be able to survive in the ocean's waters if the ocean continues to warm at the expected rate. That is the key finding of a study performed by scientists in Maine, the state most closely associated with lobster. The scientists, who are affiliated with the University of Maine Darling Marine Center and Bigelow Laboratory for Ocean Sciences, said the discovery could mean bad news for the future of one of America's most beloved seafood treats, as well as the industry lobsters support.

The scientists found that lobster larvae struggled to survive when they were reared in water five degrees Fahrenheit warmer than the temperatures that are currently typical of the western Gulf of Maine, a key lobster fishing area off of New England. Five degrees is how much the United Nations' Intergovernmental Panel on Climate Change expects the Gulf of Maine's temperature to warm by the year 2100.

The paper appears this month in the scientific journal ICES Journal of Marine Science. It could serve as a wake-up call that the lobster fishery faces a looming climate crisis that is already visible in southern New England, said Jesica Waller, one of the study's authors.
Something to Think about over
Coffee

Prozac

Did Mickey Mouse's Pants Wreck His Sex Life? We Have Science On This.
David Moye, Huffington Post
Ever wonder why Mickey Mouse never had any kids? Maybe it was those silly pants.

Let's not even consider whether his lack of style turned Minnie off. Mickey may have failed to score because of the fabric of his red shorts.

Sound goofy? Well, that's the finding of a 1993 study on the effect of textiles on the sexual activity of rats, Mickey's fellow rodents.

Sexologist Ahmed Shafik of Cairo made 60 lab rats wear pants for a year, and he determined that they saw less action when wearing polyester shorts. Shafik passed away in 2007, but his findings are garnering attention this week after they earned a posthumous Ig Nobel Prize on Thursday night.

The Ig Nobels, a tradition at Harvard University, honor some of the strangest academic research in the world ― or as the award's founders put it, "discoveries that cannot, or should not, be reproduced."

"Shafik perfectly fulfilled the requirements to win an Ig Nobel Prize: his experiments make people first laugh, then think," said Marc Abrahams, editor of The Annals of Improbable Research, the organization that hands out the awards.

To determine how pants affect male rats, Shafik actually dressed 60 of his subjects in special rat underwear made out of either 100 percent polyester, 100 percent cotton, 100 percent wool or a 50/50 polyester-cotton blend.

This illustration from the original paper shows how the pants looked on the rats, though it doesn't show the opening in the back that allowed them to poop without dropping their shorts.

The lab rats wore these bun huggers for a year ― they were only changed when the pants became soiled.

It turned out different textiles had an effect on how much the rats catted around. The rats in 100 percent polyester mounted and ejaculated less than those wearing cotton, wool or the poly blend.

That makes sense to anyone who came of age in the 1970s and saw all the lounge lizards in polyester suits at the singles bars. They had a lot less sex as well.

But Shafik didn't blame the rats' style for their lack of animal magnetism.

He hypothesized that the polyester created electrostatic fields that negatively affected germ cells in the testicles and in the epididymis, the duct that connects the testicles to the vas deferens. Rats, and many other males, need germ cells to produce sperm.

Shafik posited:

"A negative charge is created on the inner surface of the pants and a positive one on the outer surface of the penile skin in contact with the pants."
Luckily, those effects can be reversed within a year by simply not wearing polyester or polyester blends.

Shafik believed these findings could be important to his fellow Egyptian men, many of them apparently wore polyester clothing commando-style.

Shafik didn't drop the research after he tested it on rats, according to Pacific Standard. Three years later, he tested the hypothesis on 50 men and concluded that "polyester underpants could have an injurious effect on human sexual activity."