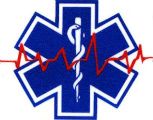 Welcome to the Stars Hollow Gazette's Health and Fitness News weekly diary. It will publish on Saturday afternoon and be open for discussion about health related issues including diet, exercise, health and health care issues, as well as, tips on what you can do when there is a medical emergency. Also an opportunity to share and exchange your favorite healthy recipes.
Questions are encouraged and I will answer to the best of my ability. If I can't, I will try to steer you in the right direction. Naturally, I cannot give individual medical advice for personal health issues. I can give you information about medical conditions and the current treatments available.
You can now find past Health and Fitness News diaries here.
Follow us on Twitter @StarsHollowGzt
The news that these high school students in Australia could chea;ply reproduce the main ingredient of Daraprim, the drug mostly commonly used to treat a rare but deadly parasitic disease, really rattled the former Turing CEO.
Australian students recreate Martin Shkreli price-hike drug in school lab
A group of Australian high school students have managed to recreate a life-saving drug that rose from US$13.50 to US$750 a tablet overnight after an unscrupulous price-hike by former hedge fund manager Martin Shkreli.

The Sydney Grammar students reproduced the drug, Daraprim, used to treat a rare but deadly parasitic infection, in their high school laboratory with support from the University of Sydney and global members of the Open Source Malaria consortium.

Dr Alice Williamson, a postdoctoral teaching fellow with the university's school of chemistry, said she could not stop dwelling on the story of Shkreli, who acquired Daraprim last year through his company, Turing Pharmaceuticals, and almost immediately and exorbitantly hiked the price. The drug is used to treat malaria and to prevent toxoplasmosis infection in people with HIV.

The move made him a public villain, a label he embraced as he also became known as "Pharma Bro". [..]

Sydney Grammar could afford to pay for the equipment and chemicals, and had the facilities. The group of year 11 students were talented and confident, Williamson said, and decided to give it a go.

The students made their work open to the internet, and scientists anywhere in the world were able to view all the data generated and mentor the students to accelerate their progress. Williamson and the university's associate professor Matthew Todd also mentored the students. [..]

He said the open nature of the project demystified science and revealed the number of roadblocks the students had faced in coming up with the final product, which involved three complicated chemical steps. [..]

He said unfortunately the students would not be able to sell their drug to the US market. While the drug can be bought in Australia for about A$13 for a packet of 50, there are a number of complicated legal roadblocks in the way of producing and selling it in the US.

"Turing has the exclusive rights to sell it, even though the drug is no longer under patent," Todd said. "The ridiculousness of this legal loophole means if we wanted to launch it as drug in the US we'd have to go through a whole new clinical trial because we would have to compare the Sydney Grammar stuff with the officially sanctioned stuff, and Turing would have to give us the drug to allow those comparisons to be made.

"It's not just a matter of going to the store and buying the Turing drug either, they would have to hand it over directly."
Health and Fitness News