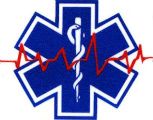 Welcome to the Stars Hollow Gazette's Health and Fitness News weekly diary. It will publish on Saturday afternoon and be open for discussion about health related issues including diet, exercise, health and health care issues, as well as, tips on what you can do when there is a medical emergency. Also an opportunity to share and exchange your favorite healthy recipes.
Questions are encouraged and I will answer to the best of my ability. If I can't, I will try to steer you in the right direction. Naturally, I cannot give individual medical advice for personal health issues. I can give you information about medical conditions and the current treatments available.
You can now find past Health and Fitness News diaries here.
Follow us on Twitter @StarsHollowGzt
5 Make-Ahead Breakfasts for Christmas Morning
Mushroom, Leek, and Fontina Frittata
Frittatas are excellent served warm or at room temperature, which means that this meatless main is a perfect do-ahead dish.
Baked French Toast with Pecan Crumble
Drying out the challah lets it absorb the custard without going to mush. You can also use brioche.
Overnight Waffles
Yeast-raised waffles require planning ahead, but they're absolutely as easy to make as their last-minute counterparts.
Hot Oat & Quinoa Cereal
If you think quinoa is only good for savory salads and pilafs, you're missing out.
Fried Egg and Sausage Ciabatta Breakfast Pizzas
Make this recipe your own by using different sausages and cheeses.
Health and Fitness News
Drug Overdoses Killed 50,000 in U.S., More Than Car Crashes
E-Cigarettes Are Dangerous to Children, Surgeon General Says
Cancer vaccine prolongs remission in leukemia patients in trial
Sugary Drinks Are Impacting Latino Kids' Health, Weight
US life expectancy drops for first time in 22 years
The lung cancer symptoms even nonsmokers need to know
Oldest smallpox DNA discovered in 17th century child mummy