Welcome to The Breakfast Club! We're a disorganized group of rebel lefties who hang out and chat if and when we're not too hungover we've been bailed out we're not too exhausted from last night's (CENSORED) the caffeine kicks in. Join us every weekday morning at 9am (ET) and weekend morning at 10:30am (ET) to talk about current news and our boring lives and to make fun of LaEscapee! If we are ever running late, it's PhilJD's fault.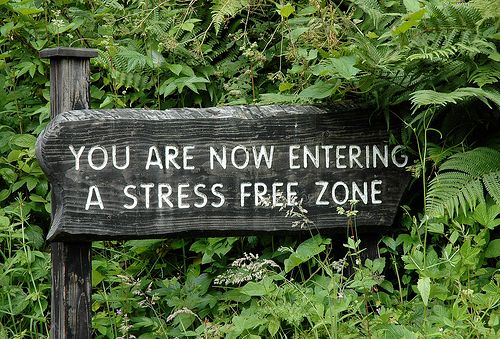 AP's Today in History for January 8th
In 1935, rock-and-roll legend Elvis Presley was born in Tupelo, Miss.; In 1964, President Lyndon B. Johnson declared a "War on Poverty" in his State of the Union address; Physicist Stephen Hawking is 70.
Something to Think about, Breakfast News & Blogs Below

Turkey in grip of fear as Erdoğan steps up post-terror attack crackdown
Andrew Finkel, The Guardian
Turkey's strongman president, Recep Tayyip Erdoğan, rarely goes on the defensive. Yet in his first public appearance since the New Year's Eve massacre in an Istanbul nightclub, he felt obliged to publicly reject the notion that his government's intolerant approach to civil society could possibly have encouraged the attack claimed by Islamic State that left 39 people dead.

Erdoğan was speaking before a regular gathering of elected community leaders, an opportunity he usually uses to glad-hand political support.

However, the shock of the attack has further rent an already divided country. While no one believes that the government is directly responsible, it is accused of creating an atmosphere in which a religious fanatic could get away with murder. …

Gun was given back to Florida shooting suspect last month
Zachary Fagenson
Police in Alaska took a handgun from the man accused of killing five people at Fort Lauderdale's airport on Friday, but they returned it to him last month after a medical evaluation found he was not mentally ill, authorities said on Saturday.
…
Marlin Ritzman, special agent in charge of the Federal Bureau of Investigation's office in Anchorage, told a news conference Santiago walked into the office in November and said his mind was being controlled by a U.S. intelligence agency. He was turned over to local police, who took him to a medical facility for a mental evaluation.

"Santiago was having terroristic thoughts and believed he was being influenced by ISIS (the Islamic State militant group,)" Anchorage Police Chief Chris Tolley told the news conference.
…
Officials in Anchorage said the gun was returned because Santiago had not been adjudicated to be mentally ill. …
So it's A-OK to say your brainwashed and hearing voices, and still carry a gun. Only in 'Murica folks.

Israeli diplomat caught on camera plotting to 'take down' UK MPs
Ian Cobain and Ewen MacAskill, The Guardian
An Israeli embassy official has been caught on camera in an undercover sting plotting to "take down" MPs regarded as hostile, including foreign office minister Sir Alan Duncan, an outspoken supporter of a Palestinian state.

In an extraordinary breach of diplomatic protocol, Shai Masot, who describes himself as an officer in the Israel Defence Forces and is serving as a senior political officer at the London embassy, was recorded by an ­undercover reporter from al-Jazeera's investigative unit speaking about a number of British MPs.

The Israeli ambassador, Mark Regev, apologised to Duncan on Friday. An Israeli spokesman said Regev made clear that "the embassy considered the remarks completely ­unacceptable". …

Trump's Pick For Spy Chief Took Hard Line On Snowden, Guantanamo, And Torture
Jenna McLaughlin, The Intercept
COLLEAGUES OF FORMER Sen. Dan Coats, R-Ind., describe the septuagenarian as competent and congenial — the "Mister Rogers" of Republicans, as Sen. Cory Gardner, R-Colo., said — but his positions on issues including NSA surveillance, Edward Snowden, torture, and Guantanamo Bay are bound to spark arguments with civil libertarians as Congress debates his nomination today by President-elect Donald Trump to succeed James Clapper as director of national intelligence.
…
Another concern about Coats that may come up in hearings: while ambassador to Germany he was embroiled in an embarrassing scandal around the wrongful imprisonment and torture of German citizen Khaled Masri — who was kidnapped while vacationing in Macedonia, sent to Afghanistan, tortured, and released five months later without ever being charged with a crime.

The Washington Post's Dana Priest named Coats as an instrumental figure in conferring with Germany's minister of the interior to ask that the German government not disclose details about what the U.S. did to Masri. The case has been well publicized despite those efforts, and Masri has been represented by the American Civil Liberties Union. Coats has not addressed those accusations.

"The Senate should not act on the Dan Coats nomination until he comes clean on the cover-up of the kidnapping and torture of an innocent German citizen," Chris Anders, deputy director of the Washington legislative office of the ACLU, told The Intercept during a phone interview.
Something to Think about over
Coffee

Prozac

Germans Advised To Walk Like Penguins On Ice
German trauma surgeons advised the public on Wednesday to walk like penguins to avoid slipping on pavements with freezing temperatures forecast nationwide over the next few days.

An advisory published on the website of the German Society of Orthopaedics and Trauma Surgery said that walking like the aquatic birds involves leaning the torso forward so that the center of gravity is on the front leg.

A drawing attached to the advisory explains that when humans walk normally, body weight is split almost evenly over both legs, which the surgeons say increases the risk of losing one's balance and falling on slippery surfaces.

Municipal authorities in Berlin were criticized over their failure to sprinkle the capital's pavements with rock salt in January 2014 despite warnings of a freeze from meteorologists.

As a result, rescue services received more than 750 emergency calls and emergency rooms were overstretched with patients with bone fractures.

Temperatures in Berlin are expected to plunge to -10 degrees Centigrade (14 Fahrenheit) on Saturday.