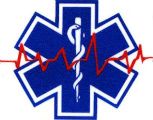 Welcome to the Stars Hollow Gazette's Health and Fitness News weekly diary. It will publish on Saturday afternoon and be open for discussion about health related issues including diet, exercise, health and health care issues, as well as, tips on what you can do when there is a medical emergency. Also an opportunity to share and exchange your favorite healthy recipes.
Questions are encouraged and I will answer to the best of my ability. If I can't, I will try to steer you in the right direction. Naturally, I cannot give individual medical advice for personal health issues. I can give you information about medical conditions and the current treatments available.
You can now find past Health and Fitness News diaries here.
Follow us on Twitter @StarsHollowGzt
My most vivid memory of attending a live football game happened the first time my father took me to see the Vols. After the first down, I promptly and eagerly asked him if it was time to go home yet.

I don't find the Super Bowl nearly as boring. Sure, there's a lot of ball-flinging, but there's also all that Super Bowl Party Food. Unless, that is, you go to the same old party with the same old chili and the same old chicken wings which are messy anyway and there's never enough napkins and who decided they were fun to eat in the first place and do you mind if I just go upstairs and use your shower for a minute?

~Joe Sevier, Epicurious~
"Nextover" Chicken Tacos With Quick Refried Beans
If you're made Crispy Chicken and Potatoes With Cabbage Slaw, these tacos are a delicious and clever use of "nextovers" (what we call leftovers transformed into a new dish the next day). Warming the chicken in tangy tomatillo salsa and topping it with bright cabbage slaw brings it back to life, and the super-fast, garlicky beans round out the meal.

Crispy Chicken and Potatoes With Cabbage Slaw
these cumin-spiced chicken thighs and potatoes are balanced by a zippy alternative to coleslaw.
Cumin-Scented Potatoes With Tomatoes (Ghurma Aloo)
Of Iranian origin, ghurmas are thick-sauced, long-simmered stews, spiked with dry herbs and thickened with vegetables.
Cinnamon–Chocolate Chunk Skillet Cookie
This eminently sharable cookie has all the flavors of a latte. And chocolate. Lots of hot, melting milk chocolate.
Double Chocolate Cupcakes With Salted Chia Pudding Frosting
Play around with the salt to suit your buds, just make sure to get it right before you let the pudding set in the fridge, as it will be hard to stir it after that.
Health and Fitness News