Welcome to The Breakfast Club! We're a disorganized group of rebel lefties who hang out and chat if and when we're not too hungover we've been bailed out we're not too exhausted from last night's (CENSORED) the caffeine kicks in. Join us every weekday morning at 9am (ET) and weekend morning at 10:00am (ET) to talk about current news and our boring lives and to make fun of LaEscapee! If we are ever running late, it's PhilJD's fault.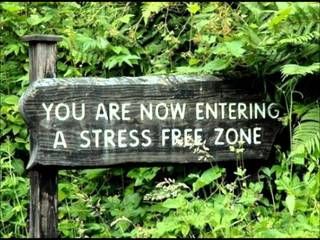 This Day in History
The U.S. battleship Maine explodes in Havana harbor, bringing America closer to war with Spain; The Soviet Union's last troops leave Afghanistan; Astronomer Galileo and suffragist Susan B. Anthony born.
Breakfast Tunes
Something to Think about over
Coffee

Prozac
It was we, the people; not we, the white male citizens; nor yet we, the male citizens; but we, the whole people, who formed the Union. And we formed it, not to give the blessings of liberty, but to secure them; not to the half of ourselves and the half of our posterity, but to the whole people – women as well as men.
Breakfast News
Trump Campaign Aides Had Repeated Contacts With Russian Intelligence
Trump knew for weeks Michael Flynn misled over Russia contact
Russia deploys missile in violation of arms control treaty, US official says
Donald Trump lifts anti-corruption rules in 'gift to the American oil lobby'
No non-citizens voted in voter fraud case cited by White HouseNo non-citizens voted in voter fraud case cited by White House
Federal officials arrest 'Dreamer' brought to US illegally as a child
Canadian judge rules in favor of forcibly adopted First Nations survivors
Greece defies creditors over more cuts as economy shrinks unexpectedly
Oroville dam: authorities lift evacuation order for nearly 200,000
Breakfast Blogs
The Leakers Who Exposed Gen. Flynn's Lie Committed Serious — and Wholly Justified — Felonies Glenn Greenwald, The Intercept
But Her Etc. Scott Lemieux, Lawyers, Guns and Money
Flynn Is Out. Russian Ships Are Patrolling the East Coast. What Happens Next? Robert Bateman, Esquire Politics
Trump's White House Has No Idea How to Handle This Mess Charles Pierce, Esquire Politics
Four Details about Surveillance and the Flynn Ouster emptywheel aka Marcy Wheeler, emptywheel
The Retirement of Michael Flynn Echidne, at her blog
Lying to the FBI is a big no-no digby aka Heather Digby Parton, Hullabaloo
Sex Advice from a Eunuch driftglass, at his blog
7 IF THE TRUMP ADMINISTRATION CONTINUES TO IMPLODE, THE RIGHT WILL LEARN NOTHING FROM THE FAILURE Steve M., No More Mister Nice Blog
FCC Commissioner Thinks Ultra-Fast Broadband Just a 'Novelty' Karl Bode, Techdirt