Welcome to The Breakfast Club! We're a disorganized group of rebel lefties who hang out and chat if and when we're not too hungover we've been bailed out we're not too exhausted from last night's (CENSORED) the caffeine kicks in. Join us every weekday morning at 9am (ET) and weekend morning at 10:00am (ET) (or whenever we get around to it) to talk about current news and our boring lives and to make fun of LaEscapee! If we are ever running late, it's PhilJD's fault.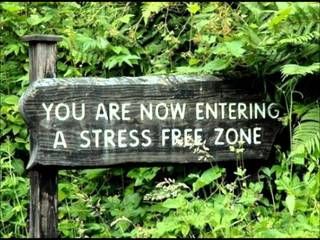 This Day in History
Alexander Graham Bell successfully tests telephone; James Earl Ray pleads guilty to MLK assassination; Soviet leader Konstantin Chernenko dies; Scarsdale Diet author killed; Odd Couple opens on Broadway.
Breakfast Tunes
Something to Think about over
Coffee

Prozac
I tore myself away from the safe comfort of certainties through my love for truth – and truth rewarded me.
Breakfast News
South Korean president Park Geun-hye forced from office by constitutional court
US says illegal crossings from Mexico declined from January to February
Trump unaware that Michael Flynn was a 'foreign agent', Sean Spicer says
Rex Tillerson won't work on Keystone pipeline issues due to ExxonMobil links
ACLU launching People Power to resist Trump immigration policies in 'freedom cities'
Trump travel ban could prevent United States hosting World Cup
Grapes of wrath: wine bar owners sue Trump over unfair competition
Breakfast Blogs
Those Bigoted Boston Parade Organizers Are Out of Allies Charles Pierce, Esquire Politics
No More Secrets: Vault 7 emptywheel aka Marcy Wheeler, emptywheel
Mission Creep digby aka Heather Digby Parton, Hullabaloo
Stock up on popcorn Tom Sullivan, Hullabaloo
The Drumheads Are Coming driftglass, at his blog
The Further Adventures of Paul Ryan, International Man of Seriousity Scott Lemieux, Lawyers, Guns and Money
NO, TRUMP DOES NOT HAVE A "BRILLIANT" PLAN IF OBAMACARE REPEAL FAILS Steve M., No More Mister Nice Blog
NSA Tries To Stonewall Jason Leopold's Requests Because He's A 'FOIA Terrorist' Who's Paid To 'Deluge Agencies' With Requests Tim Cushing, Techdirt