Welcome to The Breakfast Club! We're a disorganized group of rebel lefties who hang out and chat if and when we're not too hungover we've been bailed out we're not too exhausted from last night's (CENSORED) the caffeine kicks in. Join us every weekday morning at 9am (ET) and weekend morning at 10:30am (ET) to talk about current news and our boring lives and to make fun of LaEscapee! If we are ever running late, it's PhilJD's fault.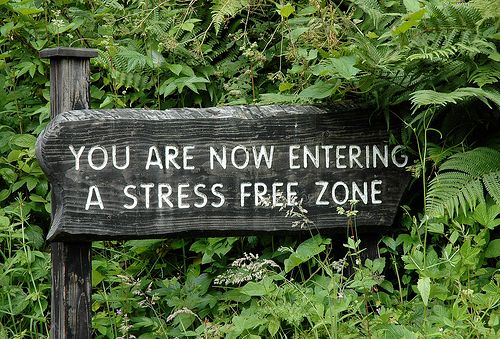 AP's Today in History for April 23rd
William Shakespeare born, dies 52 years later on same day; MLK Jr. assassinator James Earl Ray dies at age 70; Cesar Chavez dies at age 66; Hank Aaron begins climb to throne home run king.
Something to think about, Breakfast News & Blogs below

Largest Charter School Chain in LA Raises Millions in Dark Money to Fight Union Drive
Steven Rosenfeld, AlterNet
The extraordinary lengths to which Los Angeles' largest charter school chain will go to defeat a union drive were revealed in a new California State Auditor report that found it raised nearly $1 million for the effort and broke federal privacy law by giving alumni information to industry lobbyists to augment their union-busting campaign.

The efforts by Alliance College-Ready Public Schools (Alliance) to stop the union drive that began in March 2015, when 67 teachers and counselors said they wanted to join United Teachers Los Angeles (UTLA), also included $2.2 million in donated legal fees, hiring an array of campaign consultants routinely seen in political fights and coordinating with the California Charter School Association (CCSA), which used the private alumni files to recruit former students to their side.

The audit report did not say who gave the money or legal work worth $3.2 million to Alliance, which operates 25 schools in the LA region with 12,000 students and has more than 600 teachers and counselors. The state auditor's goal was to determine if any of the anti-union funds spent by Alliance had been diverted from taxpayer funds. It concluded that Alliance set up separate accounts and had not dipped into the $157 million it got from state, federal, and local sources in fiscal year 2015-16. …

A Government Swindle on Student Debt
Ryan de Laureal, Socialist Worker
Imagine if, after graduating from college with a five- or six-figure student loan debt, you learned you could enroll in a government program that would allow a portion of your debt to be forgiven in exchange for 10 years of work at a broad range of public-service jobs, from nonprofits to government agencies.

This was the promise of the federal government's Public Service Loan Forgiveness (PSLF) program, signed into law by President George W. Bush in 2007 as part of the bipartisan College Cost Reduction and Access Act.

The program offered a track for recent grads to escape debt obligations and provided an incentive for graduates to fulfill urgently needed — and usually low-paying — positions serving the public in one way or another.

Now imagine that, after spending the early years of your career working for less money in public service in exchange for debt forgiveness, you find out that the government had decided to retroactively retract the offer — even though you received letters of approval confirming that your job qualified you.

This nightmare scenario is the actual situation confronting a number of PSLF program recipients, who last December were compelled to file a lawsuit, joined by the American Bar Association, to get the Department of Education (DoE) to keep its promises. …

IMF members set aside trade split as French vote rattles nerves
Leika Kihara and Francesco Canepa
International Monetary Fund members on Saturday dropped a pledge to fight protectionism amid a split over trade policy and turned their attention to another looming threat to global economic integration: the first round of France's presidential election.

Concerns that far-right leader Marine Le Pen and far-left rival Jean-Luc Mélenchon, both critics of the European Union, could top the field in Sunday's vote added to nervousness over U.S. trade policy at the IMF and World Bank spring meetings.

"There was a clear recognition in the room that we have probably moved from high financial and economic risks to more geopolitical risks," IMF Managing Director Christine Lagarde told a news conference. …

IN SECRET COURT HEARING, LAWYER OBJECTED TO FBI SIFTING THROUGH NSA DATA LIKE IT WAS GOOGLE
Alex Emmons, The Intercept
IN HER FIRST APPEARANCE representing the American public before the top-secret Foreign Intelligence Surveillance Court in 2015, Amy Jeffress argued that the FBI is violating the Fourth Amendment by giving agents "virtually unrestricted" access to data from one of the NSA's largest surveillance programs, which includes an untold amount of communications involving innocent Americans.

The NSA harvests data from major Internet companies like Facebook, Google and Apple without a warrant, because it is ostensibly "targeting" only foreigners. But the surveillance program sweeps up a large number of Americans' communications as well. Then vast amounts of data from the program, including the Americans' communications, are entered into a master database that a Justice Department lawyer at the 2015 hearing described as the "FBI's 'Google' of its lawfully acquired information."

The FBI routinely searches this database during ordinary criminal investigations — which gives them access to Americans' communications without a warrant. …
Something to think about over
coffee

prozac

Bus ad promoting US city festival shows images from Europe
CONCORD, N.H. (AP) — A bus ad promoting a Concord, New Hampshire, arts festival takes a detour through Europe.

Huge photos on a Concord Coach bus that travels between Concord and Boston feature images of the Merrimack River and a local clock tower, both associated with New Hampshire's capital city.

But the Concord Monitor reports (http://bit.ly/2pVXe08) that photos of people on a Prague hillside and a painter from Venice, Italy, also are in the ad for the May 6 festival.

Still, Concord Coach president Ben Blunt says: "I think you can get your message across."

Concord Coach paid for the ad. A festival volunteer chose the photos from a stock photo service.

Last year, Rhode Island hired a new chief marketing officer after its embarrassing state tourism campaign included a video featuring a scene from Iceland.