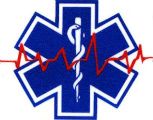 Welcome to the Stars Hollow Gazette's Health and Fitness News weekly diary. It will publish on Saturday afternoon and be open for discussion about health related issues including diet, exercise, health and health care issues, as well as, tips on what you can do when there is a medical emergency. Also an opportunity to share and exchange your favorite healthy recipes.
Questions are encouraged and I will answer to the best of my ability. If I can't, I will try to steer you in the right direction. Naturally, I cannot give individual medical advice for personal health issues. I can give you information about medical conditions and the current treatments available.
You can now find past Health and Fitness News diaries here.
Follow us on Twitter @StarsHollowGzt
This Herb Deserves Your Attention
Lacking the sun-drenched allure of basil and the practical ubiquity of parsley, tarragon will never win any herbal popularity contests in the United States.

It's not that we don't like its earthy, licorice flavor. It's just that most of us don't think to use it, at least not to the degree that cooks in Europe do. This is especially true in France, where tarragon is everywhere: simmered into soups, steeped in vinegars and mustards, strewed on fish, tossed with salads of soft lettuces.

Melisa Clark, The New York Times
Tarragon Chicken With Sherry Vinegar Onions
As the chicken cooks, the fat renders, coating the onions, while the fragrant steam rising from the onions flavors the bird. It's a succulent, easy and very flavorful dinner.
Poulet a l'Estragon (Chicken with tarragon)
Pork Chops With Tarragon
Béarnaise Sauce
Health and Fitness News
April 29 Is National Prescription Drug Take Back Day
Opioid-Related Deaths Might Be Underestimated: CDC
Opioid Use by Iraq, Afghanistan War Vets Mirrors Rest of U.S.: Study
No Excuses: Exercise Can Overcome the 'Obesity Gene'
Should Prostate Cancer Screening Start Earlier for Black Men?
PSA Testing Rates for Prostate Cancer Have Leveled Off
Repeat Teen Births Still a Problem in United States: CDC
Docs May Miss Major Cause of Vision Loss in Seniors
Energy Drinks Worse for Your Heart Than Caffeine Alone: Study