Welcome to The Breakfast Club! We're a disorganized group of rebel lefties who hang out and chat if and when we're not too hungover we've been bailed out we're not too exhausted from last night's (CENSORED) the caffeine kicks in. Join us every weekday morning at 9am (ET) and weekend morning at 10:30am (ET) to talk about current news and our boring lives and to make fun of LaEscapee! If we are ever running late, it's PhilJD's fault.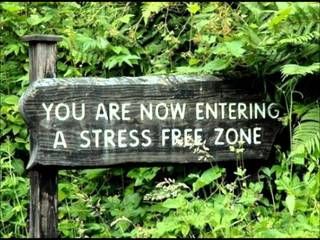 This Day in History
Alabama Gov. George Wallace shot on presidential campaign trail; Newly-founded Israel attacked by Arab neighbors; The U.S. Supreme Court breaks up Standard Oil.; Country singer June Carter Cash dies.
Breakfast Tunes
Something to Think about over
Coffee

Prozac
I can imagine that for most reasons President Pence would be even worse. Sure we wouldn't have the ridiculousness of it all, but The Grownups Would Be Back In Charge and The Democrats Must Learn To Work With President Pence To Heal The Country (do whatever he wants) and a somewhat more competent implementation of evil would commence.

That is, unless the shit hits the fan under President Trump. It'll be 3 months of reading The Pet Goat.
Breakfast News
Show of military might as Emmanuel Macron is inaugurated as president
North Korea test-fires what could be new kind of longer-range missile
Merkel's Christian Democrats set to beat rivals in German state election
Cyber-attack could escalate as working week begins, experts warn
NC Senate Republicans punish Dems by stripping education funding from Democratic districts in 3 a.m. vote
Torch-wielding group protests Confederate statue removal
D-day veteran becomes world's oldest skydiver at 101 and 38 days
Breakfast Blogs
The 3 Truest Words in Journalism: Follow the Money Charles Pierce, Esquire Politics
Republicans are a problem digby aka Heather Digby Parton, Hullabaloo
If you're not pissing 'em off, you're not doing it right Tom Sullivan, Hullabaloo
The New York Times Insults Your Intelligence Again Scott Lemieux, Lawyers, Guns and Money
Trump, Comey and Loyalty to Our Dear Leader Echidne, at her blog
They Laughed When I Told Them… driftglass, at his blog
WILL TRUMP'S LAST WORD BE "ROSEBUD"? Steve M., No More Mister Nice Blog