Welcome to The Breakfast Club! We're a disorganized group of rebel lefties who hang out and chat if and when we're not too hungover we've been bailed out we're not too exhausted from last night's (CENSORED) the caffeine kicks in. Join us every weekday morning at 9am (ET) and weekend morning at 10:30am (ET) to talk about current news and our boring lives and to make fun of LaEscapee! If we are ever running late, it's PhilJD's fault.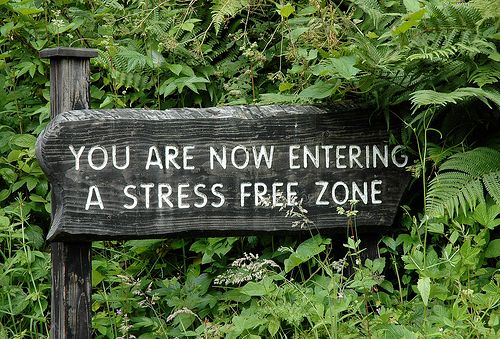 AP's Today in History for July 16th
Something to think about, Breakfast News & Blogs below

Thanks to State Department Cables, a Torture Victim Won a Rare $10 Million Settlement
Ryan Grim, Alex Emmons, The Intercept
AN AMERICAN CITIZEN won a rare $10 million torture settlement against three top members of the ruling family in the United Arab Emirates, after State Department cables proved the man had indeed been detained as he had claimed.

The confidential and previously unreported settlement was paid out in May 2013, according to documents extracted from the hotmail account of UAE Ambassador to the U.S. Yousef Al Otaiba. The documents were provided to The Intercept either by a hacker or someone who had access to his account.

Settlements for torture victims are extraordinarily rare, making the payout to Los Angeles resident Khaled Hassen that much more surprising.

Hassen's case was brought in federal court in L.A. against three of the most powerful figures in the Gulf — the crown prince of Abu Dhabi, Sheikh Mohammed bin Zayed al Nahyan, known in Washington as MBZ, a man particularly close to Otaiba; the emir of the UAE, Sheikh Khalifa bin Zayed al Nahyan; and General Saeed Hilal Abdullah al Darmaki. …

U.S. Doubled Fuel Support for Saudi Bombing Campaign in Yemen After Deadly Strike On Funeral
Samuel Oakford, The Intercept
Last October, an airstrike in Yemen by the Saudi Arabia-led coalition hit a funeral, killing more than 130 people and drawing global condemnation. Yet in the months following that strike, the United States doubled the amount of fuel it provided to coalition jets, according to figures obtained from the U.S. military. The numbers underline the fact that U.S. support for the campaign has continued and even increased despite growing attention to civilian casualties and alleged war crimes by the coalition.

But the House of Representatives just passed over the chance to vote on legislation that would have tracked the fuel the Pentagon gives to the Saudi coalition and prohibited refueling of coalition aircraft unless the Pentagon could assure Congress that subsequent missions wouldn't hit civilians or targets contained on no-strike lists.

An amendment to the National Defense Authorization Act, filed by Democratic Congressman Ro Khanna of California with bipartisan support, failed to pass the Rules Committee last night, and so it won't be up for a vote. Khanna's amendment would have "at the very least require[d] reporting to Congress about exactly how many flights are being refueled, where the location is and verification that they aren't involved in civilian deaths," the Congressman told The Intercept. …

Cruz provision in Republican health bill 'unworkable in any form', insurers warn
Associated Press in Washington
As the Trump administration continued to woo state governors over healthcare reform, two of the US insurance industry's most powerful organizations said a crucial provision in the Senate Republican healthcare bill, crafted by Ted Cruz and allowing the sale of bare-bones policies, was "unworkable in any form".

The judgment dealt a considerable blow to party leaders' efforts to win support for their legislation.

Leaders included the Cruz provision in their second healthcare bill in hopes of winning votes from other hardline conservatives. But moderates have worried the bill will cause people with serious illnesses to lose coverage, while some conservatives say it does not go far enough.

Two of the 52 Republican senators have already said they will oppose the legislation. Majority leader Mitch McConnell cannot lose any others for the legislation to survive a showdown vote expected next week. A 50-50 tied vote, with all Democrats opposing the measure, would be enough for the bill to pass with a vote from Vice-President Mike Pence. …

Among Wealthiest Nations, US Healthcare System Comes in Dead Last
Jake Johnson, Common Dreams
No, in turns out, the United States does not have the "best healthcare system in the world."

In the midst of a deeply unpopular attempt by the Republican Party to pass legislation that could leave 22 million more Americans uninsured and as support for Medicare for All soars, a new analysis published on Friday by the Washington-based Commonwealth Fund finds that the U.S. healthcare system currently ranks last among 11 other advanced countries in healthcare outcomes, access, equity, and efficiency.

The U.S. "fell short" in almost every domain measured, the Commonwealth Fund's senior vice president for policy and research Eric Schneider, M.D., told the New Scientist.

The study examines the healthcare systems of the U.S., the United Kingdom, France, Sweden, and several other nations, utilizing surveys of physicians and patients as well as data accumulated by the World Health Organization (WHO) and the Organization for Economic Cooperation and Development (OECD).

The report's conclusion echoes those of previous studies, which have indicated that despite spending far more on healthcare than other advanced nations, the U.S. continues to lag behind in a variety of measures, from infant mortality rate to overall life expectancy.

Schneider and his co-authors—Dana Sarnak, David Squires, Arnav Shah, and Michelle Doty—observed that "[t]he U.S. healthcare system is unique in several respects. Most striking: it is the only high-income country lacking universal health insurance coverage." …

Housing stocks may not be on terra firma
Sinead Carew and Rodrigo Campos, Reuters
(Reuters) – Investors may have overbuilt U.S. housing stocks as data has yet to match up with the homebuilder sector's biggest rally in five years.

The S&P 1500 Homebuilding index .SPCOMHOME of homebuilder companies has surged 32 percent this year and hit a decade-high earlier this week. By contrast, the wider S&P Composite 1500 Index .SPCOMP has gained less than 9 percent.

Housing optimists are pinning their bets on strong U.S. job creation, low interest rates, tight housing supply, robust earnings estimates and a lack of recessionary red flags. …

Singapore protest calls for inquiry over PM's alleged abuse of power
Fathin Ungku, Reuters
SINGAPORE (Reuters) – Around 400 protesters gathered at Singapore's Speakers' Corner on Saturday calling for an independent inquiry into whether Prime Minister Lee Hsien Loong abused his power in a battle with his siblings over what to do with their late father's house.

The heirs of Lee Kuan Yew, Singapore's long-serving first prime minister who died in 2015, are bitterly divided over whether to demolish the family home at 38 Oxley Road, or allow the government to decide if it should become a heritage site.

The public row in a family that stands at the heart of Singapore's establishment raised uncomfortable questions in a city-state that prides itself on being a rock of stability in Southeast Asia. …
Something to think about over
coffee

prozac

Ravens are so smart it's actually kind of disconcerting, new study finds
Sara Chodosh, Popular Science
A flock of ravens ravaging a carcass may technically be called an unkindness, but the real unkindness is using that term. Everyone is always hating on the smarty pants, but ravens are not terrifying. Do they have sharp, curved beaks that they use to tear dead animals to pieces? Yes. Are their calls reminiscent of a creepy laugh? Most definitely. But just because they're masterminds doesn't make them evil—it just makes them awesome.

Ravens can solve puzzles, trick other animals into helping them out, and communicate with each other at a level even apes can't match. And now we know they can hatch plans. These aren't dastardly plans to overthrow humans in a battle for control of the Earth (we hope)—they're plans to get better food for themselves. It's like the marshmallow test—more on that in a minute—but for birds that have more self control than most children.

This latest revelation comes courtesy of two cognitive scientists at Lund University in Sweden who literally put ravens to test. They published their findings on Friday in the journal Science. Up until now, we knew that ravens had some ability to plan ahead for their own food needs because they hide caches of food to dig up later. Then again, squirrels store food in the ground for later and they're, well, not the smartest. They forget about 75 percent of their nuts, planting millions of trees in the process. They're accidental environmentalists. And if moronic squirrels can be biologically programmed to cache food for later, maybe ravens aren't as smart as we thought.

Except obviously they are.

Ravens, as it turns out, will often choose to forgo a tasty morsel now in favor of getting access to a better treat later. Faced with a food tidbit and a tool that they know can open a box containing more tempting food, they will generally choose the tool—even if they don't have the box yet. They've learned that when researchers present them with the box in 15 minute's time, they can use that tool to unlock their prize. That's forethought right there. Even small children often choose to eat one marshmallow immediately rather than wait a few minutes for more marshmallows, and all that experiment makes the participants do is sit there being cute.

This shouldn't come as such a shock. Ravens also steal from each other by watching competitors hide food, noting the location, and returning later to dig up their spoils. And because they get stolen from, some ravens will actually pretend to hide food to throw thieves off the scent. What's more, they can tell other ravens where to find a juicy, rotting carcass and team up to scare off their competitors. That ability—to communicate information about a distant location—is shared only by ants, bees, and humans. Note that great apes and monkeys are not on that list. Plus, ravens can apparently deceive one other if it means keeping a food source a secret. They can also call wolves over to a carcass that hasn't broken down enough yet so that the canines can rip it apart, leaving more convenient scraps for the birds to scarf down.

If all that doesn't make you love and embrace our raven overlords, nothing will. These birds are geniuses in their own right—so what if their look is a little goth? Their intelligence isn't to be feared, it's to be revered. Ravens for President 2020.