Welcome to The Breakfast Club! We're a disorganized group of rebel lefties who hang out and chat if and when we're not too hungover we've been bailed out we're not too exhausted from last night's (CENSORED) the caffeine kicks in. Join us every weekday morning at 9am (ET) and weekend morning at 10:30am (ET) to talk about current news and our boring lives and to make fun of LaEscapee! If we are ever running late, it's PhilJD's fault.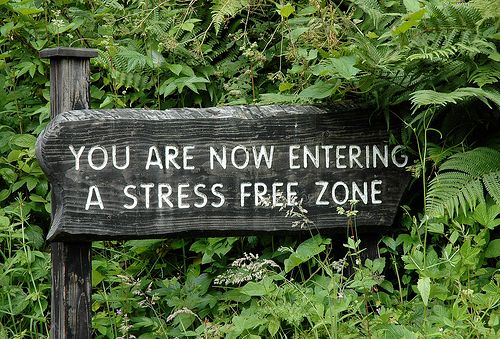 AP's Today in History for July 30th
Ex-Teamsters leader Jimmy Hoffa disappears; Medicare and Medicaid signed into law; A blast rocks Black Tom Island; The USS Indianapolis sunk; Henry Ford and Arnold Schwarzenegger born.
"No Man's Mama" was originally sung in the 1920s by blues diva Ethel Waters. At the time its lyrics were downright radical for detailing a woman's giddy liberation after getting her divorce decreed. This version features guitar and banjo strumming by Hubby Jenkins and Dom Flemons, but it's Rhiannon Giddens' impeccably fearless vocals that steal the show. Performed at the Mystic Theater in Petaluma, California.
Something to think about, Breakfast News & Blogs below

Rural Alabama fertilizer plant spreads caustic smoke — orders hundreds of residents indoors
Reuters
A fire at a fertilizer plant in rural Alabama on Saturday spread caustic smoke and prompted an order for hundreds of residents to stay inside before it was extinguished, local media reported.

The early morning fire in Atmore, Alabama, roughly 50 miles (80 km) northwest of Mobile near the Florida state line, occurred before 5:30 a.m. local time at the Tiger-Sul Products plant, company spokesman Usman Khalid said.

Atmore Police Chief Chuck Brooks could not be reached on Saturday, but he told WALA-TV that the sulfur fire had forced about 200 to 300 residents near the plant to remain inside their homes as a precaution. …

Four Arab countries say ready for Qatar dialogue with conditions
Sami Aboudi and Omar Fahmy, Reuters
DUBAI (Reuters) – The four Arab countries which have cut ties with Qatar said on Sunday they were ready for talks to tackle the dispute if Doha showed willingness to deal with their demands

The foreign ministers of Bahrain, Saudi Arabia, Egypt and the United Arab Emirates (UAE) met in the Bahraini capital Manama to discuss the crisis that has raised tensions across the region.

Diplomatic efforts led by Kuwait and backed by Western powers have failed to end the dispute, in which the four states have severed travel and communications with Qatar. …

House Progressives Call on Members of Congress to Sign Single-Payer Pledge
Julia Conley, Common Dreams
Less than 24 hours after the Republican plan to repeal the Affordable Care Act was defeated in the Senate, two progressive representatives challenged all members of Congress to take a pledge committing to advocate for single-payer healthcare.

Reps. John Conyers (D-MI) and Ro Khanna (D-CA) streamed a press conference on Facebook Live Friday afternoon to promote the Stand Up for Medicare Pledge. The pledge was introduced by Justice Democrats in March and had gained the support of 100,000 Americans.

The pledge reads,

I, ______, pledge to the voters of the ______ district of the state of ______, and to every American that I will:
Stand up for Medicare for All in any public appearances and statements addressing our country's healthcare crisis.

Both congressmen took the pledge at the press conference Friday afternoon. After Rep. Conyers, who has advocated for a single-payer healthcare system for years, spoke in support of Medicare for All, Rep. Khanna made an economic argument for government-funded healthcare:

Conservatives are fond of saying Medicare for all or single payer will cost $32 trillion…What they conveniently don't point out is that the current system costs $49 trillion.

He noted that CEO salaries and marketing costs at insurance companies are among the savings that would come with a single-payer system. …

A Monster Payday in Argentina Shows a Flaw in Trump's NAFTA Renegotiation
David Dayen, The Intercept
A COMPANY THAT SPECIALIZES in bankrolling lawsuits has won a huge payday from the government of Argentina, in one of the biggest examples of financiers using the secret courts embedded in trade agreements as casinos.

Burford Capital, the world's largest firm for "litigation finance," will earn $140 million on a $13 million investment in an investor-state dispute settlement (ISDS) case against Argentina over the nationalization of Aerolineas Argentinas, the nation's flagship airline. The case was brought under Argentina's bilateral investment treaty with Spain; the investors in the airline were Spanish.

Under ISDS, part of over 3,000 trade agreements worldwide, corporations can sue governments for changes in law or regulation that violate trade agreements, and win awards equaling "expected future profits" they might have otherwise gained. The idea was to protect investors from seizure of assets, outside the court system of the offending government. But instead of helping companies resolve legitimate disputes over seized assets, ISDS has increasingly become a means for rich investors to speculate on lawsuits, winning huge awards and forcing local taxpayers to foot the bill.

Donald Trump did not seek to eliminate ISDS in his negotiating objectives for reimagining NAFTA. He will only try to add some transparency mechanisms, such as making hearings and final rulings publicly available. The Burford Capital award reveals why that is wholly inadequate. …
Something to think about over
coffee

prozac

Dull, Boring and Bland communities forge international bond
LONDON (AP) — Dull and Boring, meet Bland.

Dull, Scotland and Boring, Oregon, two small communities united by unexciting names, have joined forces with a third: Bland Shire, Australia.

Dull and Boring became sister communities in 2012, after a Scottish woman passed through the U.S. town on a cycling holiday. Officials say the relationship has boosted the profile of both places.

Dull officials on Friday hosted the mayor of the region of Bland Shire, New South Wales, at a reception to celebrate the third member of a club dubbed the League of Extraordinary Communities.

Bland Shire and Boring are both named after early residents, William Bland and William Boring, while Dull's name may come from a Gaelic word for meadow.

Boring has a population of about 10,000 while Bland Shire has about 6,000 people and Dull is a hamlet with just 84 occupants.

Dennis Melloy, provost of the Perth and Kinross region that's home to Dull, said the relationship with Boring and Bland had "created a real feel-good factor for their communities with quirky names."

And he said the alliance could expand.

"We've found Ordinary and Dreary, both in America, and I think they could soon be part of it all," he said.