Welcome to The Breakfast Club! We're a disorganized group of rebel lefties who hang out and chat if and when we're not too hungover we've been bailed out we're not too exhausted from last night's (CENSORED) the caffeine kicks in. Join us every weekday morning at 9am (ET) and weekend morning at 10:30am (ET) to talk about current news and our boring lives and to make fun of LaEscapee! If we are ever running late, it's PhilJD's fault.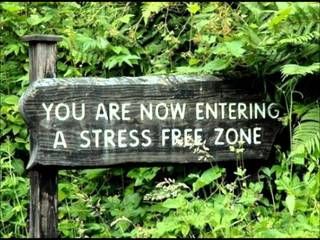 This Day in History
The Tonkin Gulf incident sparks U.S. escalation of the Vietnam War; Saddam Hussein's Iraq invades Kuwait; JFK's PT-109 boat sunk; President Warren G. Harding dies; 'Wild Bill' Hickok killed in Deadwood.
Breakfast Tunes
Something to Think about over
Coffee

Prozac
My favorite food from my homeland is Guinness. My second choice in Guinness. My third choice – would have to be Guinness.
Breakfast News
Maduro condemned after Venezuelan opposition duo arrested in midnight raids
UN funding cuts put lives at risk in Darfur
Buenos Aires Herald to close after more than 140 years of publication
Meat industry blamed for largest-ever 'dead zone' in Gulf of Mexico
EPA ordered to enforce Obama-era methane pollution rule
Judge dismisses challenge to Seattle ridesharing-union law
Pennsylvania school district to let transgender students use bathrooms of choice
Court keeps Great Lakes wolves on endangered species list
Texas calf born looking like KISS rocker Gene Simmons
Breakfast Blogs
Scott Pruitt's EPA Shows Disdain for America Charles Pierce, Esquire Politics
Incendiary Lawsuit Alleging More Trump Obstruction Shows Benghazi Booster Admitting He Has No Credibility emptywheel aka Marcy Wheeler, emptywheel
When Sexism And Bad Evolutionary Psychology Meet. The Russian Case. Echidne, at her blog
Electro-torture in American jails digby aka Heather Digby Parton, Hullabaloo
Quack! Quack! Tom Sullivan, Hullabaloo
The Trump Administration Continues to Prioritize Ideology over US National Interests and Security: State Department Edition dnexon, Lawyers, Guns and Money
Unions: The New Reality Erik Loomis, Lawyers, Guns and Money
Derp State Scott Lemieux, Lawyers, Guns and Money
Both Siderism Uber Alles driftglass, at his blog
COULD JOHN KELLY REALLY STAY OUT OF TRUMP'S DOGHOUSE? Steve M., No More Mister Nice Blog