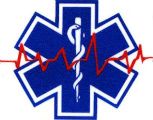 Welcome to the Stars Hollow Gazette's Health and Fitness News weekly diary. It will publish on Saturday afternoon and be open for discussion about health related issues including diet, exercise, health and health care issues, as well as, tips on what you can do when there is a medical emergency. Also an opportunity to share and exchange your favorite healthy recipes.
Questions are encouraged and I will answer to the best of my ability. If I can't, I will try to steer you in the right direction. Naturally, I cannot give individual medical advice for personal health issues. I can give you information about medical conditions and the current treatments available.
You can now find past Health and Fitness News diaries here.
Follow us on Twitter @StarsHollowGzt
I couldn't get grilled fruit out of my head, and worked on other recipes after I grilled the peaches and apricots — not just desserts, but salads with grilled fruit (some wonderful combinations) and a starter of grilled figs.

I didn't fire up my outdoor grill just to grill fruit, however. You can grill fruit just as easily on a grill pan, a griddle on the stove, or an electric indoor grill. But if I knew that a friend planned to grill, I took fruit. If I didn't get it onto the grill before the other food was cooked, I'd wait for the residue to cook off and then give the grate a good scraping with a spatula; I didn't want my pineapple or watermelon tasting like fish or steak.

Martha Rose Shulman, New York Times
Crêpes With Grilled Peaches and Apricots
Heat deepens the flavor of both peaches and apricots, and grilling adds one more seared dimension. The trick here is to grill the fruit just until it colors and softens, but not to let it burn or collapse.
Grilled Figs With Pomegranate Molasses
First you toss them in a mix of balsamic vinegar and olive oil, then you grill them on both sides just until they soften and grill marks appear (at which point they are warm all the way through and just beginning to become jammy), then you remove from the grill and brush with pomegranate molasses.
Grilled Watermelon and Feta Salad
Throw the watermelon slices, with the rind, onto the grill after or before /you've grilled your meat or fish or vegetables. Grill them on both sides until just charred, then cut away the rinds and dice up the melon for the salad.
Grilled Vanilla-Ginger Pineapple
I add vanilla to the ginger syrup and baste the pineapple with this sweet and pungent mix. You could also simply drizzle the pineapple with honey.
Arugula Salad With Grilled Apricots and Pistachios
Pungent arugula contrasts beautifully with fruit of all kinds. Grilling the apricots deepens their flavor and makes them stand out against the arugula even more.
Health and Fitness News
Addiction Drug Underused by Primary Care Docs in U.S.
Americans Taking More Prescription Drugs Than Ever: Survey
Asthma Drug May Help Kidney Patients Regain Sense of Smell
Engineered Skin Cells Control Type 2 Diabetes in Mice: Study
New Treatment Approved for Acute Myeloid Leukemia
Protein at All 3 Meals May Help Preserve Seniors' Strength
Doctors May Be Over-Prescribing Seizure Drugs to Treat Pain
Geneticists Repair Mutation in Human Embryo
Drowning Can Occur Hours After Swimming
Rich, Well-Educated Get Bigger Bang for Buck From Mediterranean Diet
Women Who Gain Weight Between Babies at Higher Risk for Diabetes
Recent Flu Shot Shouldn't Prevent Vaccination During Pregnancy
Aspirin Safe for Heart Failure Patients, Study Finds
Blood Proteins Linked to Severity of Chronic Fatigue Syndrome
Climate Change May Trigger 60,000 More Premature Deaths by 2030
Country Kids Less Likely to Develop Bowel Disease Than Their City Cousins
Doctors Still Overprescribing Opioids in U.S.