Welcome to The Breakfast Club! We're a disorganized group of rebel lefties who hang out and chat if and when we're not too hungover we've been bailed out we're not too exhausted from last night's (CENSORED) the caffeine kicks in. Join us every weekday morning at 9am (ET) and weekend morning at 10:30am (ET) to talk about current news and our boring lives and to make fun of LaEscapee! If we are ever running late, it's PhilJD's fault.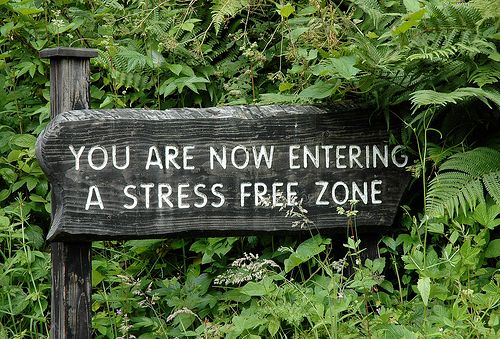 AP's Today in History for August 6
The United States drops an atomic bomb on Hiroshima, Japan during World War II; LBJ signs the Voting Rights Act; Pope Paul VI dies; Scientist Alexander Fleming born; Funk singer Rick James dies. (Aug. 6)
Something to think about, Breakfast News & Blogs below

Just-Released Docs Show Monsanto 'Executives Colluding With Corrupted EPA Officials to Manipulate Scientific Data'
Carey Gillam, U.S. Right to Know
Four months after the publication of a batch of internal Monsanto Co. documents stirred international controversy, a new trove of company records was released early Tuesday, providing fresh fuel for a heated global debate over whether or not the agricultural chemical giant suppressed information about the potential dangers of its Roundup herbicide and relied on U.S. regulators for help.

More than 75 documents, including intriguing text messages and discussions about payments to scientists, were posted for public viewing early Tuesday morning by attorneys who are suing Monsanto on behalf of people alleging Roundup caused them or their family members to become ill with non-Hodgkin lymphoma, a type of blood cancer. The attorneys posted the documents, which total more than 700 pages, on the website for the law firm Baum, Hedlund, Aristei & Goldman, one of many firms representing thousands of plaintiffs who are pursuing claims against Monsanto. More than 100 of those lawsuits have been consolidated in multidistrict litigation in federal court in San Francisco, while other similar lawsuits are pending in state courts in Missouri, Delaware, Arizona and elsewhere. The documents, which were obtained through court-ordered discovery in the litigation, are also available as part of a long list of Roundup court case documents compiled by the consumer group I work for, U.S. Right to Know.

It was important to release the documents now because they not only pertain to the ongoing litigation, but also to larger issues of public health and safety, while shedding light on corporate influence over regulatory bodies, according to Baum Hedlund attorneys Brent Wisner and Pedram Esfandiary. …

Will Colorado's Health Insurance Industry Run One Of Its Own For Governor?
David Sirota, Josh Keefe, International Business Times
As health insurance premiums inexorably rise and Democratic voters increasingly warm to the idea of government-sponsored health care, private insurers have funneled big money to political groups, helping ward off state single-payer proposals. Now in one of the highest-profile races of 2018, the industry appears to be taking the next step: running one of its own for governor.

Colorado Lt. Gov. Donna Lynne, a Democrat, announced Tuesday she is considering a run for the state's highest office. Lynne, an outspoken critic of single-payer health care, was appointed lieutenant governor in 2016, coming straight into state government from her job as a vice president for health insurance conglomerate Kaiser Permanente. Lynne's former employer has been raising premiums in the state, has faced regulatory punishments, and has led the fight to stop single-payer initiatives in Colorado and California. Just as Lynne was being confirmed for her state government job, her company successfully lobbied against a Democratic measure in Colorado that would have strengthened requirements for health insurers to cover annual breast cancer screenings.
…
Lynne would be running for the nomination just as Kaiser reports record earnings and pushes to increase premiums in Colorado by 24 percent. Those proposed increases come only months after health insurers helped block a ballot measure to move Colorado to a single-payer system. That measure — championed by Sen. Bernie Sanders and progressive voters who will be critical in the gubernatorial primary — was defeated by a wide margin with the help of a Democratic Party-linked group bankrolled by Kaiser. The insurer gave the anti-single-payer group with the innocuous name "Coloradans for Coloradans" $500,000 on the same day Lynne was sworn in as lieutenant governor in May. …

Wyoming Residents Reject First New Coal Mine in Decades
Joe McCarthy, Global Citizen
…Ramaco Carbon, a Chinese-owned company, was cleared by state regulators to begin construction of a new mine near the town of Ranchester earlier this year.

Then local landowners stepped in and lobbied a regional council to block the permit, arguing that the proposed mine had deficiencies that would ultimately harm the local environment.

They said that the proposed mine could pollute water wells, it lacked blasting limits, and it would increase the likelihood of sinkholes. They also said that the plan approved by the Environmental Protection Agency failed to collect data on the area and that the company neglected to consult residents who would be impacted.

Lawyers for the Powder River Resource Council, a regulatory body, said that the plan submitted by Ramaco was "wholly inadequate."
On Tuesday, the plan was rejected in a 4-1 vote. …
Something to think about over
coffee

prozac

Cops: Rant about salad with too-few cucumbers ends in arrest
NEW HOLLAND, Pa. (AP) — Police say a Pennsylvania man ranted that there weren't enough cucumbers on his Wendy's salad before he threw his food at an employee and made a threat.

Police say they were called to the fast-food restaurant on Sunday afternoon in New Holland after 58-year-old Theodore Gunderson Jr. cursed, threw the salad at an employee and said, "If I had a gun or knife you would be the first to go."

The clerk called police, and officers arrived to find Gunderson in his vehicle with the windows rolled up. Police say Gunderson eventually rolled down his window but then tried to drive away as an officer reached inside.

Online court records don't list an attorney for Gunderson. He remained jailed Friday on aggravated assault, terroristic threats and other charges.