Welcome to The Breakfast Club! We're a disorganized group of rebel lefties who hang out and chat if and when we're not too hungover we've been bailed out we're not too exhausted from last night's (CENSORED) the caffeine kicks in. Join us every weekday morning at 9am (ET) and weekend morning at 10:30am (ET) to talk about current news and our boring lives and to make fun of LaEscapee! If we are ever running late, it's PhilJD's fault.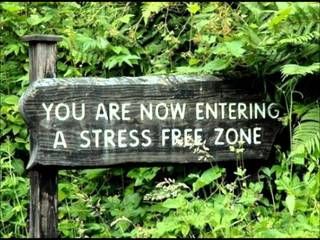 This Day in History
Start of the Watts riots in Los Angeles; President Ronald Reagan's joke causes a Cold War flap; The Mall of America opens; 'Roots' author Alex Haley born; Painter Jackson Pollock killed in auto accident.
Breakfast Tunes
Something to Think about over
Coffee

Prozac
Every great dream begins with a dreamer. Always remember, you have within you the strength, the patience, and the passion to reach for the stars to change the world.
Breakfast News
Keystone XL opponents vow long fight as Nebraska hearing concludes
U.S. judge deals blow to Texas 'sanctuary' city law
Oklahoma Supreme Court rules fee on cigarettes unconstitutional
Oregon bans tobacco sales to under 21s, matching rules on marijuana
Prosecutors ask court to end Texas county's cash bail for misdemeanors
Quebec border camp swells with asylum seekers from the U.S. — many are immigrants
Cuba says investigating 'incidents' concerning U.S. diplomats in Havana
Mexican official says migration, security at stake in NAFTA talks: report
Ousted Venezuelan prosecutor says she fears for her life, will keep fighting
Cruise passengers told to sit in dark to avoid pirates
Breakfast Blogs
Human Bowling Jacket Paul LePage Finds Part of the Constitution Unconstitutional Charles Pierce, Esquire Politics
Report from North Carolina Makes Reality Winner Leak Far More Important emptywheel aka Marcy Wheeler, emptywheel
The Slow (Possibly) Cricket Song Echidne, at her blog
Paul Ryan, Serious Man of Conservative Principle (TM) Scott Lemieux, Lawyers, Guns and Money
Graham needs a muzzle digby aka Heather Digby Parton, Hullabaloo
5 Lines of Defense Against Global Trump Disaster Spocko, Hullabaloo
De-personalizing politics Tom Sullivan, Hullabaloo
Things To Do On Twitter When Your Administration Is Dead driftglass, at his blog
TRUMP WANTS THE ENTIRE REPUBLICAN PARTY TO RUN AS SMOOTHLY AS HIS WHITE HOUSE Steve M., No More Mister Nice Blog
Court Sends John Oliver, HBO Back To State Court To Fight Bob Murray Mike Masnick, Techdirt