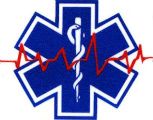 Welcome to the Stars Hollow Gazette's Health and Fitness News weekly diary. It will publish on Saturday afternoon and be open for discussion about health related issues including diet, exercise, health and health care issues, as well as, tips on what you can do when there is a medical emergency. Also an opportunity to share and exchange your favorite healthy recipes.
Questions are encouraged and I will answer to the best of my ability. If I can't, I will try to steer you in the right direction. Naturally, I cannot give individual medical advice for personal health issues. I can give you information about medical conditions and the current treatments available.
You can now find past Health and Fitness News diaries here.
Follow us on Twitter @StarsHollowGzt

Good morning. There's a cool dish out of France called eclade de moules, in which you take a few pounds of mussels, put them on a board or rock, cover them with dried pine needles and then set the whole thing on fire. The intense heat of the burning pine opens the mussels and adds to their brininess the fragrance of the forest floor, and that would be a cool thing to do and eat this weekend if you have access to the pine, and a space in which to burn it.

(Here's a video of the process.)

Most of us do not. So maybe make pulled pork instead? Or David Tanis's recipe for paella with shrimp and fava beans? Or Melissa Clark's recipe for Nashville-style hot chicken? Or her recipe for a size-large skillet peach pie with caramel?

Summer's on the down elevator. Some kids are already back in school. Soon enough Labor Day will be here, and after it the reboot that early autumn always brings, with its press of deliverables, its insistence on the new. There will be some pressure on you then. So take care this weekend, and for the next few, to make time to cook as if summer will never end, as if the ease and joy of eating barefoot is not a passing fancy, but a way of life.
Paella With Shrimp and Fava Beans
Here, fresh, wild-caught shrimp are peeled and deveined, the shells saved for a broth to flavor the rice (though a chicken broth can also be used, if you're short on time). The shrimp is then marinated, and cooked separately, layered over a bed of rice, fava beans and chorizo.
Peaches HotHouse Extra Hot Fried Chicken
As advertised, this version of Nashville hot fried chicken, adapted from Peaches HotHouse in Brooklyn, will make your tongue sizzle and fill your eyes with tears from a combination of cayenne and ghost chile powders. (The latter is the hottest chile in the world, reaching 1,000,000 on the Scoville heat scale.)
Caramel Peach Skillet Pie
In this decadent pie baked in a skillet, fresh peaches are coated in caramel before being topped with a homemade puff pastry crust. The trick to controlling the sweetness here is making sure to cook the caramel until it's very dark brown but not burned. You're looking for the color of an Irish setter: deep brown with a reddish cast.
Health and Fitness News
Certain Jobs Linked to Raised Risk of Rheumatoid Arthritis
Kidney Disease May Boost Risk of Abnormal Heartbeat
Number of Americans With Epilepsy at Record Level
Obesity Slows Recovery for Heart Surgery Patients: Study
Rotavirus Vaccine Cut Kids' Hospitalization, Medical Costs
Alcohol Use, Abuse on the Rise in U.S.
Immunotherapy Shown Safe in Type 1 Diabetes Clinical Trial
Stroke Rates Drop for U.S. Men, But Not Women
Antibiotic Doesn't Prevent Lung Complication After Stem Cell Transplant
Deaths From Colon Cancer Up Among Younger White Americans
Low Blood Sugar in Newborns Tied to Brain Problems Later
Preterm Birth Risk Spikes in Mothers With Sleep Disorders
'Loneliness Epidemic' Called a Major Public Health Threat
Blood Pressure Fluctuations Tied to Dementia Risk in Study
Decline in Kids' Ear Infections Linked to Pneumococcal Vaccine
How Preschoolers Begin Learning the Rules of Reading, Spelling