Welcome to The Breakfast Club! We're a disorganized group of rebel lefties who hang out and chat if and when we're not too hungover we've been bailed out we're not too exhausted from last night's (CENSORED) the caffeine kicks in. Join us every weekday morning at 9am (ET) and weekend morning at 10:30am (ET) to talk about current news and our boring lives and to make fun of LaEscapee! If we are ever running late, it's PhilJD's fault.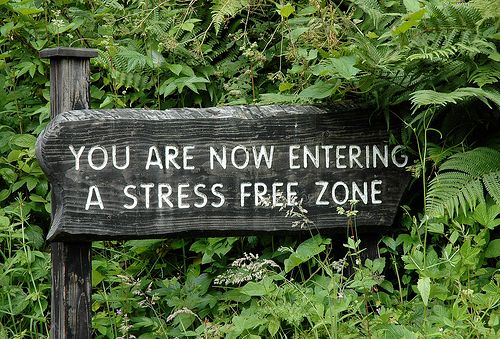 AP's Today in History for August 13th
First steps toward building the Berlin Wall during the Cold War; Cuba's Fidel Castro born; Spain's Cortez captures what's now Mexico City; Director Alfred Hitchcock born; Baseball's Mickey Mantle dies.
Something to think about, Breakfast News & Blogs below

MSF suspends Mediterranean rescues as migrant dispute mounts
Gavin Jones, Reuters
Doctors Without Borders (MSF) said on Saturday it was suspending its migrant rescues in the Mediterranean because it felt threatened by the Libyan coastguard and the Italian government's policies have made its job harder.

The aid group's decision is the latest development in mounting tensions between Rome and NGOs as migration dominates Italy's political agenda ahead of elections early next year.

"We are suspending our activities because now we feel that the threatening behavior by the Libyan coastguard is very serious … we cannot put our colleagues in danger," the president of MSF's Italian arm Loris De Filippi told Reuters. …

THE BATTLE FOR VENEZUELA AND ITS OIL
Jeremy Scahill, The Intercept
DESPITE THE PUBLIC battles between the New York Times and President Donald Trump, the two seem to be on a similar page about the unfolding crisis in Venezuela. Last week, the administration announced it had "designated" President Nicolas Maduro and other Venezuelan officials, freezing their U.S. assets and barring Americans from doing business with them. The Times called that the best way to confront the Venezuelan government. The Times, though, went a step further calling on European and other nations to join what it called a "quarantine" of Maduro. It was an interesting word choice. That was also the term used for the early days of the U.S. economic blockade against Cuba. Interestingly, none of these players — Trump or the New York Times — are calling for a boycott on Venezuelan oil, which is heavily consumed by Americans.

U.S. hostile posturing toward Venezuela is nothing new. Washington, under both Democrats and Republicans, loathed the late President Hugo Chavez and his Bolivarian revolution. Chavez enjoyed sticking it to Washington and viewed each attack against him as a badge of honor in his struggle against Yankee imperialism. But Chavez's successor, Maduro, does not have nearly the charisma or credibility among Venezuelans and progressive forces in Latin America enjoyed by Chavez. And Maduro's recent actions have been disturbing even to some of Chavez's close allies.
…
To discuss this complex unfolding situation, I interviewed attorney Eva Gollinger this week on Intercepted. She was one of Hugo Chavez's most prominent supporters, was very close to the late president and knows many of the players in Venezuela personally, including Maduro. She is the author of several books, including The Chavez Code which is based on documents she obtained detailing U.S. interference in Venezuela, including the brief coup against Chavez in 2002. What follows is an expanded transcript of that interview, an excerpt of which was broadcast on Intercepted. …

Trump under fire after failing to denounce Virginia white supremacists
Ben Jacobs and Warren Murray, The Guardian
Donald Trump has faced bipartisan criticism after failing to explicitly condemn the role of white supremacists in clashes with counter-protesters in Charlottesville, Virginia, that culminated in a car running into a crowd, killing at least one person.

The president said he condemned "hatred, bigotry and violence on many sides" on Saturday. He then repeated the phrase "on many sides" for emphasis. A White House spokesperson later amplified the president's remarks, telling the Guardian: "The president was condemning hatred, bigotry and violence from all sources and all sides. There was violence between protesters and counter-protesters today."

But there was strong reaction to Trump's refusal to denounce far-right extremists who had marched through the streets carrying flaming torches, screaming racial epithets and setting upon their opponents. …
Something to think about over
coffee

prozac

Braves player trips jogging over chalk line, hurts knee
Charles Odum, AP
ATLANTA (AP) — Rookie shortstop Johan Camargo suffered a bone bruise in his right knee while jogging onto the field before Tuesday night's game against the Philadelphia Phillies.

Camargo was taking the field when his right knee appeared to lock as he reached down to grab a handful of dirt or touch the chalk on the first-base line. He fell to the ground on the infield grass.

The diagnosis was made following an MRI. The Braves initially said the injury was a hyperextended knee.

Camargo, on crutches after the game, attributed the injury to "bad luck."

"I do the same thing every time," Camargo said through a translator.

Camargo was unable to put weight on his right leg when leaving the field. He needed assistance from assistant trainer Jim Lovell and third base coach Ron Washington.

Braves manager Brian Snitker said he's never seen a player get hurt running onto the field.

"That was a first. What a way to start the day," Snitker said after the Braves' 5-2 loss.

Snitker said Camargo will be placed on the disabled list and is expected to miss two weeks.

Jace Peterson replaced Camargo in the lineup at shortstop. Camargo is hitting .292 with three homers and 19 RBIs.

The versatile Camargo became the regular at shortstop when top prospect Dansby Swanson was optioned to Triple-A Gwinnett on July 27. Swanson was hitting .213 with six homers and 35 RBIs when demoted.

Swanson was pulled out of Gwinnett's lineup on Tuesday night shortly after Camargo's injury, a possible sign he could soon return to Atlanta.

Snitker said a final decision on replacing Camargo will be made Wednesday, though he said Swanson "probably" will be recalled.