Welcome to The Breakfast Club! We're a disorganized group of rebel lefties who hang out and chat if and when we're not too hungover we've been bailed out we're not too exhausted from last night's (CENSORED) the caffeine kicks in. Join us every weekday morning at 9am (ET) and weekend morning at 10:30am (ET) to talk about current news and our boring lives and to make fun of LaEscapee! If we are ever running late, it's PhilJD's fault.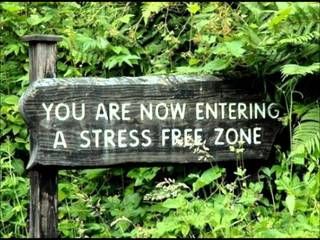 This Day in History
Allies mark VJ-Day as World War II effectively ends; Woodstock begins; France's Napoleon Bonaparte born; India gains independence; Blast hits Omagh, N. Ireland; 'The Wizard of Oz' premieres in Hollywood.
Breakfast Tunes
Something to Think about over
Coffee

Prozac
Life itself is the proper binge.
Breakfast News
Tech companies turn on Daily Stormer and the 'alt-right' after Charlottesville
Texas 'bathroom bills' stall in special legislative session
U.S. tax change proposals anger builders, realtors, charities
California to sue Trump administration over sanctuary policy
Man arrested in plot to bomb Oklahoma bank building
U.N. panel urges end to detention of would-be immigrants in U.S.
Syrian army comes closer to encircling Islamic State in central Syria desert
Germany's Merkel heckled by right-wingers at campaign rally
Italy to return ambassador to Cairo, ending standoff over murdered student
Elephants help rescue hundreds from flooded Nepali safari park
Scientists find volcanoes hiding under Antarctica ice
Breakfast Blogs
A Day Late and a Dollar Short: The Trump Presidency* Charles Pierce, Esquire Politics
Government Changes Its Tune about MalwareTech emptywheel aka Marcy Wheeler, emptywheel
Women And American Politics. Fourth Monday. Echidne, at her blog
That GOP crackup we've heard about for years? Yeah. It's here. digby aka Heather Digby Parton, Hullabaloo
Billionaire Judge Dredds Tom Sullivan, Hullabaloo
Today In Our Wall Street Betters Scott Lemieux, Lawyers, Guns and Money
Sunday Morning Comin' Down: Peak Both Siderism driftglass, at his blog
CHARLOTTESVILLE: THE HIPPIE-BLAMING BEGINS Steve M., No More Mister Nice Blog