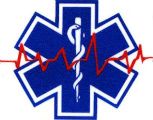 Welcome to the Stars Hollow Gazette's Health and Fitness News weekly diary. It will publish on Saturday afternoon and be open for discussion about health related issues including diet, exercise, health and health care issues, as well as, tips on what you can do when there is a medical emergency. Also an opportunity to share and exchange your favorite healthy recipes.
Questions are encouraged and I will answer to the best of my ability. If I can't, I will try to steer you in the right direction. Naturally, I cannot give individual medical advice for personal health issues. I can give you information about medical conditions and the current treatments available.
You can now find past Health and Fitness News diaries here.
Follow us on Twitter @StarsHollowGzt
Because the best summer cooking is the simplest, we've got pool-party-ready, backyard-grilling-friendly recipes—none of which require more than three ingredients.

Epicurious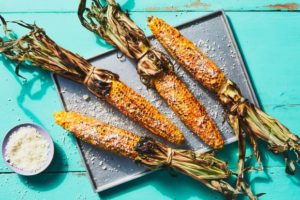 3-Ingredient Grilled Mexican Street Corn (Elote)
Make this street-food favorite at home using just flavor-packed chipotle mayonnaise and crumbly Cotija cheese.
3-Ingredient Grilled Steak, Pineapple, and Avocado Salad
A fresh, bright pineapple dressing ties together this irresistible platter of grilled pineapple rings, strip steak, and creamy avocado.
3-Ingredient Garlic-Herb Grilled Chicken Wings
Combine garlic and your favorite hardy herbs like rosemary, thyme, or oregano, for a marinade that's quick, easy, and oh-so-delicious on these grilled wings.
3-Ingredient Caramel Apple Hand Pies
These quick and easy hand pies are a cross between the beloved caramel apple and flaky apple turnover.
Health and Fitness News
A Little Drinking Might Lengthen Your Life: Study
Heart Risks May Rise After Cancer Diagnosis
Lack of Sleep May Raise Child's Type 2 Diabetes Risk: Study
U.S. Antidepressant Use Jumps 65 Percent in 15 Years
Marijuana May Help Ease Nerve Pain, Review Finds
Taking a Stand on Staying Mobile After 80
'Herd Immunity' May Be Curbing U.S. Zika Numbers
Could Urban Lighting Raise Breast Cancer Risk for Some Women?
High-Cal Foods May Raise Cancer Risk in Women, Even Without Weight Gain
Nearly 4 Million Worldwide Die Each Year From Asthma, COPD
FDA Announces Recall of Some Liquid Pharmaceutical Products