Welcome to The Breakfast Club! We're a disorganized group of rebel lefties who hang out and chat if and when we're not too hungover we've been bailed out we're not too exhausted from last night's (CENSORED) the caffeine kicks in. Join us every weekday morning at 9am (ET) and weekend morning at 10:30am (ET) to talk about current news and our boring lives and to make fun of LaEscapee! If we are ever running late, it's PhilJD's fault.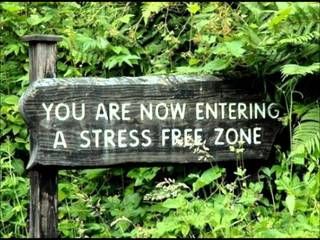 This Day in History
President William McKinley shot in Buffalo, N.Y.; Funeral held for Britain's Princess Diana; Mother Teresa mourned in India; Movie director Akira Kurosawa dies; Roger Waters of Pink Floyd fame born.
Breakfast Tunes
Something to Think about over
Coffee

Prozac
When the government violates the people's rights, insurrection is, for the people and for each portion of the people, the most sacred of the rights and the most indispensible of duties.
Breakfast News
Hurricane Irma is most powerful ever in Atlantic as it hits Caribbean islands
Fear and uncertainty for Dreamers as Daca ends: 'Where am I going to go?'
Plastic fibres found in tap water around the world, study reveals
Shock lobster: ghostly, translucent crustacean caught off Maine coast
'Manmade catastrophe': Yemen conflict has killed 1,100 children, says UN
UN chief urges Myanmar to end violence as 120,000 Rohingya flee
Brexit will lead to the privatisation of the UK
'Upskirting' could be made a criminal offence in Britain, MPs told
Breakfast Blogs
It's More Than Just Houston Charles Pierce, Esquire Politics
CNN Worries about Mueller's Aggressive Tactics, But Real Concern May Be Senate Intelligence Committee emtywheel aka Marcy Wheeler, emptywheel
A tiny ray of hope digby aka Heather Digby Parton, Hulabaloo
No country for old white men Tom Sullivan, Hullabaloo
Self-Reinforcing Misogyny Scott Lemieux, Lawyers, Guns and Money
Erik Visits an American Grave, Part 143 Erik Loomis, Lawyers, Guns and Money
Today In Both Sides Do It: @Vox driftglass, at his blog
LIMBAUGH: HURRICANE WARNINGS ARE A LIBERAL CONSPIRACY Steve M., No More Mister Nice Blog
Canadian Cops Belatedly Asking For Authorization To Deploy Stingray Devices They've Been Using For Years Tim Cushing, Techdirt
Apple Throws Its Support Behind Net Neutrality. Sort Of. Karl Bode, Techdirt