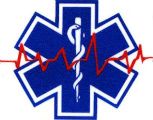 Welcome to the Stars Hollow Gazette's Health and Fitness News weekly diary. It will publish on Saturday afternoon and be open for discussion about health related issues including diet, exercise, health and health care issues, as well as, tips on what you can do when there is a medical emergency. Also an opportunity to share and exchange your favorite healthy recipes.
Questions are encouraged and I will answer to the best of my ability. If I can't, I will try to steer you in the right direction. Naturally, I cannot give individual medical advice for personal health issues. I can give you information about medical conditions and the current treatments available.
You can now find past Health and Fitness News diaries here.
Follow us on Twitter @StarsHollowGzt
We say summer's over, but of course it isn't. There's plenty of time left for beach visits and shorts, corn for dinner, bike rides down to the store for ice cream and pop. There are two full weeks left before the autumn equinox, 14 days before we have to start thinking about getting the firewood in and whether there's time to dry-clean the overcoat we meant to drop off in April, before it gets cold. [..]

Some will want, this weekend, to start planning for the Jewish high holidays, which begin this year on Sept. 20. Even if you're not doing that, though, do take a look at David Tanis's new recipe for braised brisket smothered in onions, a nod to the cooking of his mom. It's awesome.

Sam Sifton New York Times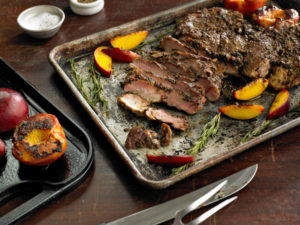 Karsten Moran for The New York Times
Grilled Pork and Peaches
Here is a simple dinner you could cook on a pancake griddle set on the grate above a fire pit or grill in someone's backyard, as if performing a magic trick. The result is a plate of thick, luscious pork with a deep, burnished crust, redolent of garlic and rosemary, and a sunset of soft, smoky peaches nutty with brown butter.
Steamed Corn With Clams and Bacon
Adapted from ''Seamus Mullen's Hero Food," this fast summer recipe pairs sweet corn with briny clams and smoky bacon for a well-rounded, light dish.
Panzanella With Mozzarella and Herbs
At the height of tomato season, for every perfectly ripe, taut and juicy specimen, there's an overripe, oozing counterpart not far away. The Tuscan bread salad called panzanella is the perfect place to use those sad, soft tomatoes that are still rich in flavor.
Summer Berry Buckle
Softer and more fruit-filled than a coffeecake, but with a higher percentage of buttery batter than a cobbler, buckles are harder to classify than they are to make.
Classic Beef Brisket With Caramelized Onions
This is a classic brisket recipe with no bells and whistles, just deep flavor, moist succulent meat and lots of caramelized onions. The only caveat: Buy a brisket that's not too lean.
Fresh Fig Cake With Honey Cream-Cheese Frosting
You can make the cake two to three days ahead and store it, well wrapped or under a cake dome, in the refrigerator. It gets even moister as it sits. If you can't get fresh figs, chopped peeled apple works nicely as a substitute.
Health and Fitness News
Acid Reflux? Try Going Vegetarian
Magnetic Brain Stimulation May Quiet 'Voices' in Schizophrenia
Mom-to-Be's Antidepressants Tied to Kids' Psychiatric Woes
No Easy Road Back for Ebola Survivors
Sleep Apnea Wreaks Havoc on Your Metabolism
Sleepless Plague Many Women in Middle Age
Statins Help Healthy People Lower Their 'Bad' Cholesterol
Long-Acting Inhaler May Help in Early Stage COPD, Too
New 'Biologic' Drug May Help Severe Asthma
Put Flu Shot on the Back-to-School Checklist
Researchers Find Genes Linked to Preterm Birth
Smoking Bans Help Kids Breathe Easier
Uptick in U.S. Stroke Deaths Sets Off Alarms: CDC
New Research Finds Value in PSA Testing
Severe Psoriasis Linked to Higher Risk of Earlier Death
White Kids More Likely to Get Unneeded Antibiotics