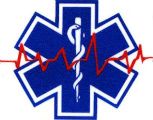 Welcome to the Stars Hollow Gazette's Health and Fitness News weekly diary. It will publish on Saturday afternoon and be open for discussion about health related issues including diet, exercise, health and health care issues, as well as, tips on what you can do when there is a medical emergency. Also an opportunity to share and exchange your favorite healthy recipes.
Questions are encouraged and I will answer to the best of my ability. If I can't, I will try to steer you in the right direction. Naturally, I cannot give individual medical advice for personal health issues. I can give you information about medical conditions and the current treatments available.
You can now find past Health and Fitness News diaries here.
Follow us on Twitter @StarsHollowGzt
The leaves are finally turning here in New York City. It took awhile. This weekend is forecast to be cooler, so you'll need a sweater when heading out when heading out for errands or sports events. Here are some easy and healthy recipes that will satisfy.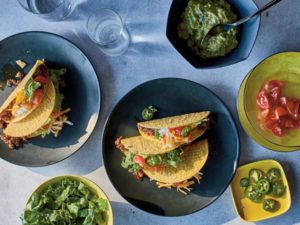 Middle-School Tacos
Here is a taste of a time when Mexican food was not as widely available in the United States as it is today, when parents and sports bars looked for food to serve children and those who eat like them, when the combination of crunch and fat and silk was divine.
Home/Made Mushroom Lasagna
Sautéed mushrooms add heft and loamy funkiness, and a mixture of Fontina and Gruyère add zing.
Pork Tenderloin Stuffed With Herbs and Capers
Pork tenderloin is a lean cut that can easily dry out. But stuffing it with herbs, shallots and capers helps keep it nice and juicy as it roasts in a hot oven, and tying up the meat so it's the same thickness all over helps it cook evenly.
Slow-Cooker Butter Chicken
Not every version of butter chicken uses butter. Coconut milk gives this slow-cooker chicken its creamy richness. This is a fast recipe for the cook
Ginger-Molasses Cookies
Think of these cookies as a cross between a gingerbread man and a chewy molasses cookie. Adding molasses gives them a softer texture with a decidedly adult, almost caramel flavor.
Health and Fitness News
Are Artery-Opening Stents for Chest Pain a Waste of Time?
Climate Change May Bring 'Browner' Waters, More Disease
Even Advanced Breast Cancer Patients Gain From Exercise
Kidney Failure Declining Among U.S. Diabetics: CDC
Patients' Gut Bugs May Play Role in Cancer Care
Resilient Brain Connections May Help Against Alzheimer's
Sugary Drinks Could Break Your Heart
What Exercise Regimen Is Best for Healthy Weight Loss in Seniors?
Are Some Heartburn Meds Tied to Stomach Cancer?
Bad Hot Flashes, Sleep Apnea Often Go Together
Gene Therapy, New Drug Battle a Rare But Deadly Disease in Kids
Liposuction May Ease Limb Swelling in Cancer Patients
Taking Four or More Prescription Meds? Consider Scaling Back
U.S. Preemie Birth Rates Rise 2 Years in a Row
How Your Thyroid Could Be Working Against Your Heart
Even Partial Breast-Feeding for First Few Months Lowers SIDS Risk
Puppy Poop Infection Tally Rises to 67 People in 15 States
Want to Avoid Salt? Turn Up the Spice
Acetaminophen in Pregnancy Tied to ADHD Risk in Kids
Doctors Urged to Discuss Cord Blood Donations Early in Pregnancy
Kids' High Blood Pressure Often Overlooked