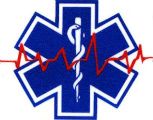 Welcome to the Stars Hollow Gazette's Health and Fitness News weekly diary. It will publish on Saturday afternoon and be open for discussion about health related issues including diet, exercise, health and health care issues, as well as, tips on what you can do when there is a medical emergency. Also an opportunity to share and exchange your favorite healthy recipes.
Questions are encouraged and I will answer to the best of my ability. If I can't, I will try to steer you in the right direction. Naturally, I cannot give individual medical advice for personal health issues. I can give you information about medical conditions and the current treatments available.
You can now find past Health and Fitness News diaries here.
Follow us on Twitter @StarsHollowGzt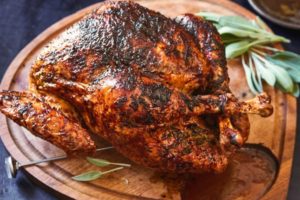 Melina Hammer for The New York Times
Halloween is over and Thanksgiving is less than two weeks away. Where does time go? According the this New York Times article if you don't have time to cook anything ahead, you can get Thanksgiving dinner on the table in eight hours. We assume you'll do all your shopping ahead. On Turkey day start at 8 AM by turning on the oven to 400 degrees and taking out a pound of butter letting it come to room temperature. Prepare Turkey and put it back in the refrigerator. Put the wines that need to served cold in the refrigerator, too. Make the desert, the sweet potatoes and the dressing. Take the turkey from the refrigerator at 11 AM; allow it to sit for an hour; put it in the oven at Noon. On top of the stove make the cranberry sauce, the mashed potatoes and kale. Next make the salad, set aside and dress just before serving. After the turkey comes out of the oven around 3 PM, put the dishes that need to be warmed back in the oven, open the wine and carve the turkey. Your dinner should be ready to go on the table at about 4 PM, eight hours after you started. Of course you can use your own family favorite recipes but you may find the time table helpful to keeping the day's chaos under control.
In the Oven
Roast Turkey With Orange and Sage
Apple Gingersnap Crumble
Sweet Potato and Gruyère Gratin
Chorizo Dressing With Leeks
On Top of thee Stove
Classic Mashed Potatoes
Red Wine Cranberry Sauce With Honey
Smoky Braised Kale With Tomato
Classic Pan Gravy
Raw
Fennel-Apple Salad With Walnuts
Health and Fitness News
Daytime Wounds May Heal Faster Than Nighttime Ones
Genes May Explain Why Some Don't Respond to Bipolar Drug
Risk of Breast Cancer's Return Can Linger for Decades
These Foods May Help Ease Rheumatoid Arthritis Pain
What Really Works to Fight a Stubborn Cough?
Will This Year's Flu Shot Be as Weak as Last Season's?
Your Friends May Be Key to a Healthy Aging Brain
Here's Why You 'Space Out' After Too Little Sleep
IUD May Lower Cervical Cancer Risk
Opioids Not the Only Answer for Pain Relief in the ER
Waiting Even a Month to Remove Melanoma Can Be Deadly
West Nile's Long-Term Bite: Impact on Brain May Last Years
Could a Common Blood Thinner Lower Cancer Risk?
Gun Injuries Getting More Severe, Experts Say
How Safe Are Your Drinking Glasses?
Older Women Can 'Walk Away From the Grim Reaper'
Why Many Breast Cancer Patients Short-Circuit Their Treatment
With Cigarettes Out of Favor, Many U.S. Teens Also Shun Pot