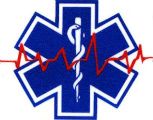 Welcome to the Stars Hollow Gazette's Health and Fitness News weekly diary. It will publish on Saturday afternoon and be open for discussion about health related issues including diet, exercise, health and health care issues, as well as, tips on what you can do when there is a medical emergency. Also an opportunity to share and exchange your favorite healthy recipes.
Questions are encouraged and I will answer to the best of my ability. If I can't, I will try to steer you in the right direction. Naturally, I cannot give individual medical advice for personal health issues. I can give you information about medical conditions and the current treatments available.
You can now find past Health and Fitness News diaries here.
Follow us on Twitter @StarsHollowGzt
Karsten Moran for The New York Times
To the modern cook, making a gingerbread house may seem nearly as daunting as building a real house. But, like dyeing Easter eggs, it's a rewarding, hands-on way to connect to holiday traditions of the past. Stretched over a few winter evenings or a weekend, it's a festive effort — especially with a group. This guide, made with help from Bill Yosses, the former White House pastry chef (and our chief gingerbread adviser), will lead you through the process step by easy step. You won't even need a pastry bag.
Gingerbread House
Orange and lemon zests make this recipe, from Bill Yosses, the former White House pastry chef, especially delicious, if you plan on eating your gingerbread house (and you can, even weeks after baking). But feel free to leave them out. We strongly recommend using a scale here. It will make it much easier to accurately measure the ingredients and to evenly divide the dough. This recipe, for the house's building blocks, is large, and it makes enough for the project featured in our How to Make a Gingerbread House guide. But as the instructions state, you'll want to make it in two batches, since it's too big for the average stand mixer. Note that you'll want to bake your gingerbread at least a few days before assembling the house, to give the slabs time to harden, and set aside a few hours for decoration and assembly.
Health and Fitness News
Acupuncture May Ease Pain Tied to Breast Cancer Care
Alzheimer's Cases to Double by 2060: Report
As Hearing Fades With Age, Dementia Risk May Rise
Have Eczema? No Need for Bleach Baths, Study Suggests
Powerful Clot-Busting Drugs Not Useful After Leg Blockages: Study
Birth Control Pill Tied to Slight Rise in Breast Cancer Risk
Boy's Double Hand Transplant Changed His Brain
Gene Therapy May Allow Hemophilia Patients to Go Without Meds
Healthy Living May Ease Some MS Symptoms
Patients OK With Fewer Opioids After Gallbladder Surgery
Smoggy Streets May Make Daily Walk a Health Hazard
Diet May Help Fight Epilepsy When Meds Fail
Gene Discovery May Help Fight Alzheimer's
Later School Start Times Do Help Kids Feel Rested: Study
Local Smoke-Free Laws Tied to Fewer Lung Cancer Cases
Even Non-Heart Surgery May Harm Your Heart
Steep Rise in Deaths for People Hospitalized After Opioid OD