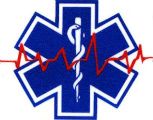 Welcome to the Stars Hollow Gazette's Health and Fitness News weekly diary. It will publish on Saturday afternoon and be open for discussion about health related issues including diet, exercise, health and health care issues, as well as, tips on what you can do when there is a medical emergency. Also an opportunity to share and exchange your favorite healthy recipes.
Questions are encouraged and I will answer to the best of my ability. If I can't, I will try to steer you in the right direction. Naturally, I cannot give individual medical advice for personal health issues. I can give you information about medical conditions and the current treatments available.
You can now find past Health and Fitness News diaries here.
Follow us on Twitter @StarsHollowGzt
How To Save A Life – Applying A Tourniquet
Tourniquets used to be the last resort to stop bleeding in an extremity. The thinking was that if left on too long the limb might have to be amputated. That thinking is out. Tourniquets are now the first thing that first responders will put in place. So what happened?
But in the mid-1990s, the American military began to change its approach to care of soldiers injured on the battlefield. There was a new focus on trauma care in the field, zeroing in on things like tourniquets, bandages and dressings. These devices could stop or slow life-threatening bleeding from a limb, the leading cause of preventable deaths among U.S. combat casualties during the Vietnam War. More military doctors and medics began to argue that tourniquets, when used properly, could spare lives and limbs. By 2005, with the wars in Iraq and Afghanistan in full swing, the U.S. Army advocated the use of the tourniquet as a "stopgap" measure in combat, and began issuing tourniquets to soldiers.

John Kragh, an orthopedic surgeon and researcher for the Army, was deployed to Ibn Sina Hospital in Baghdad, Iraq, in 2006. On his first day, he noticed a soldier brought in with a tourniquet tied around a limb and saw an opportunity to continue his research on tourniquet use with firsthand examples.

Over the next seven months, he and two nurses studied what happened as soldiers and combat medics got better at applying tourniquets in the field. In what is now a frequently cited study of modern tourniquet use, they reported that none of the 232 patients who received tourniquets lost limbs because of them.

"Big bleeding is bad. And if you can stop it, that's good," said Kragh. "And if you can stop it quickly, that's better."
The techniques honed on the battle field are now being in civilian life by civilians to save lives while waiting for help. During the mass shooting in Las Vegas, tourniquets were used to save several of the victims. No matter how fast EMS and first responders arrive on the scene, bystanders will be there first. Since we are not going to do anything to stop mass shootings, trauma surgeons now recommend that everyone be trained in using tourniquets. They are not hard to apply and when done correctly it can save a life.