Welcome to The Breakfast Club! We're a disorganized group of rebel lefties who hang out and chat if and when we're not too hungover we've been bailed out we're not too exhausted from last night's (CENSORED) the caffeine kicks in. Join us every weekday morning at 9am (ET) and weekend morning at 10:00am (ET) (or whenever we get around to it) to talk about current news and our boring lives and to make fun of LaEscapee! If we are ever running late, it's PhilJD's fault.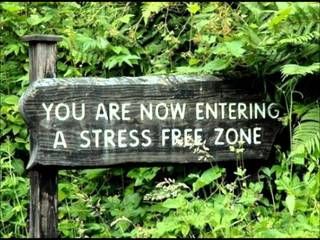 This Day in History
: Former U.S. President Richard Nixon is born, Howard Hughes identifies fake biography, Unmanned probe lands on moon, the Phantom of the Opera becomes the longest running Broadway show
Breakfast Tunes
Something to Think about over
Coffee

Prozac
Defending the truth is not something one does out of a sense of duty or to allay guilt complexes, but is a reward in itself.
Breakfast News
States exploring tax changes in response to federal overhaul
Energy agency rejects Trump bid to boost coal, nuclear power
U.S. top court turns away challenge to Mississippi LGBT law
Supreme Court sides with death row inmate over racist juror claim
Rain unleashes risk of mudslides in fire-ravaged California
Cliven Bundy emerges free, defiant after Nevada case tossed
A look at guns sold by police that ended up at crime scenes
Officials from North, South Korea begin rare formal talks
Myanmar trial set to begin for 2 Reuters journalists
Gays marry in midnight wedding ceremonies across Australia
Breakfast Blogs
Why Do the Koch Brothers Want a Convention of States? Charles Pierce, Esquire Politics
Why Did Ivanka Run into Just Veselnitskaya and Akhmetshin at the Trump Tower Elevator? emptywheel aka Marcy Wheeler, emptywheel
He be lazy digby aka Heather Digby Parton, Hullabaloo
http://digbysblog.blogspot.com/2018/01/if-you-can-keep-it-by-bloggersrus.html Tom Sullivan, Hullabaloo
Trump Was Always Going to Be An Instrument of Paul Ryan's Agenda Scott Lemieux, Lawyers, Guns and Money
A Year of Remembering Martin Luther King Simon Balto, Lawyers, Guns and Money
Sunday Morning Comin' Down driftglass, at his blog
DO WE ACTUALLY HAVE A PRESIDENT? Steve M., No More Mister Nice Blog
By Complaining About US's 'Very Weak' Libel Laws, Trump Is Actually Shitting On Our 'Very Strong' First Amendmet Mike Masnick, Techdirt