Welcome to The Breakfast Club! We're a disorganized group of rebel lefties who hang out and chat if and when we're not too hungover we've been bailed out we're not too exhausted from last night's (CENSORED) the caffeine kicks in. Join us every weekday morning at 9am (ET) and weekend morning at 10:00am (ET) (or whenever we get around to it) to talk about current news and our boring lives and to make fun of LaEscapee! If we are ever running late, it's PhilJD's fault.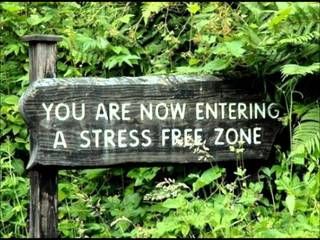 This Day in History
Start of Operation Desert Storm; Space Shuttle Columbia lifts off; Prohibition takes effect; Shah of Iran flees into exile; musical "Hello Dolly" opens.
Breakfast Tunes
Dolores O'Riodan (6 September 1971 – 15 January 2018)
Something to Think about over
Coffee

Prozac
When you realize the value of all life, you dwell less on what is past and concentrate more on the preservation of the future.
Breakfast News
Hawaii says lack of adequate fail-safe measures led to false missile alert
Transgender U.S. military recruits enlist amid uncertainty
California highway to stay shut another week after mudslides
Iowa lawsuit pits gay rights against religious freedom
Citigroup says it will use raises to narrow pay gap
Drunk droning now illegal in New Jersey
Glowing red lava rolls down slopes of Philippine volcano
Romania's PM resigns after he loses support from party
Italian candidate for premier defends 'white race' remark
Spain warns Catalan leader against swearing-in from Brussels
North Korean orchestra, maybe joint hockey team at Olympics
Breakfast Blogs
The Radical Dr. King Charles Pierce, Esquire Politics
With the Corey Lewandowski Interview, Devin Nunes Confirms He's No More Than Trump's Mole emptywheel aka Marcy Wheeler, emptywheel
Echidne Thoughts on Arrogance, Online Fights And Taking Saunas Echidne, at her blog
Even the true believers are going wobbly digby aka Heather Digby Parton
Flake = Trump tristero, Hullabaloo
"Mom and pop" go to Washington Tom Sullivan, Hullabaloo
Do You Feel Safer Yet? Scott Lemieux, Lawyers, Guns and Money
Erik Visits an American Grave, Part 189 Erik Loomis, Lawyers, Guns and Money
The Cheap Grace of David Fucking Brooks drifglass, at his blog
PRESIDENTING IS HARD! Steve M., No More Mister Nice Blog