Welcome to The Breakfast Club! We're a disorganized group of rebel lefties who hang out and chat if and when we're not too hungover we've been bailed out we're not too exhausted from last night's (CENSORED) the caffeine kicks in. Join us every weekday morning at 9am (ET) and weekend morning at 10:00am (ET) (or whenever we get around to it) to talk about current news and our boring lives and to make fun of LaEscapee! If we are ever running late, it's PhilJD's fault.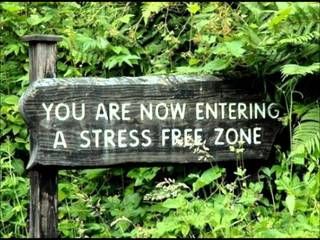 This Day in History
The Beatles appear on TV's 'Ed Sullivan'; Sen. Joseph McCarthy launches his anti-communist crusade; World War II's Battle of Guadalcanal ends; Soviet leader Yuri Andropov dies; author Alice Walker born.
Breakfast Tunes
Something to Think about over
Coffee

Prozac
I believe the Republicans have never thought that democracy was anything but a tribal myth.
Breakfast News
Judge hears testimony on pipeline's environmental impact
Seattle clears pot convictions, following San Francisco lead
Markets Right Now: China share benchmark falls 5.5 percent
18 states, coal group, US Chamber want ash order overturned
Turmoil embroils US Latino group amid leader's Trump backing
Minnesota district drops 2 classic novels, cite racial slurs
South Dakota bison herds injured after winter wildfires
Eagles, Philly fans get catharsis through Super Bowl parade
Syrian rebels seek relevance by joining Turkey's offensive
Venezuela election could trigger deeper sanctions, exiles
Putin, 7 rivals register for Russia's presidential race
S. Korea gets flexible with N. Korea sanctions for Olympics
Freemasons complain they are being stigmatized
Danish volunteer finds $8,284 in charity shop coat pocket
Breakfast Blogs
Yeah, Give ICE Spying Powers. That Should Go Well. Charles Pierce, Esquire Politics
What Journalist(s) Told Rinat Akhmetshin about the Steele Dossier? emptywheel aka Marcy Wheeler, emptywheel
More on Jordan Peterson Echidne, at her blog
No place like home Tom Sullivan, Hullabaloo
Build That Wall! (And make Russia pay for it) digby aka Heather Digby Parton, Hullabaloo
The Absurd Misogyny Of It All Scott Lemieux, Lawyers, Guns and Money
Attention Matthew Dowd — I Have Found Your Perfect Candidate driftglass, at his blog
THERE MUST BE AN ADULT IN THE ROOM HERE SOMEWHERE! Steve M., No More Mister Nice Blog
End Of An Era: Saying Goodbye To John Perry Barlow Mike Masnick, Techdirt
The Nunes Memo Has Effectively Destroyed Intelligence Oversight Tim Cushing, Techdirt